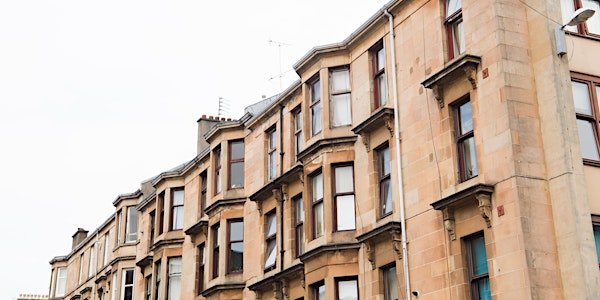 Festival of Social Science 2019: Tenements Talking
Location
Hillhead SPT Subway Station
Byres Road
Glasgow
G12 8SH
United Kingdom
Description
Tenements Talking is a walking workshop focused on Glasgow tenements and how they have changed over the years.
Dr Bilge Serin, from the UK Collaborative Centre for Housing Evidence (CaCHE), invites participants to join her for a walk among the tenements of Glasgow and to listen to their tumultuous stories.
During the workshop, attendees will walk among the tenements as living monuments of the change of Glasgow's urban scene within the last century. The group will discuss tenements' stories starting from their construction and moving to the rent strikes which took place in Glasgow tenement neighbourhoods and spread over the UK. They will also discuss tenements' adaptation to modern life and technology over the years.
The workshop will be an active discussion rather than a tour, and attendees will be encouraged to share their own stories, experiences and personal reflections.