Festival of Sound 2018

Saturday, 22 December 2018 from 19:30 to 22:00 (GMT)
Event Details
** IF YOU HAVEN'T BEEN ABLE TO SECURE A TICKET, WE ARE PROVIDING EXTRA SEATING FOR THOSE STILL WISHING TO ATTEND. THIS WILL BE IN OUR CHURCH HALL WHERE YOU CAN VIEW THE CONCERT ON A LARGE SCREEN.**
Join the award winning London Adventist Chorale, the unique inspirational Croydon SDA Gospel Choir and the Brixton Chamber Orchestra for a festival of sounds, the concert you won't want to miss!
---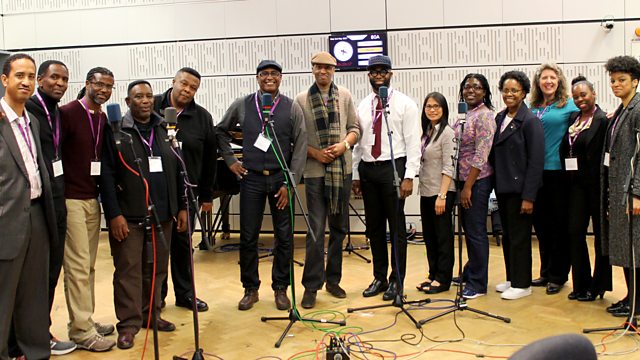 London Adventist Chorale
The London Adventist Chorale was formed in 1981, as a church based choir h choral excellence presenting its unique tradition to a broader audience. Under the helm of Ken Burton, Principal Conductor, the choir was awarded the prestigious title Sainsbury's Choir of the Year 1994 – 1995.

Since this accolade the LAC has taken their own brand of spirituals, classical part - songs, traditional and contemporary gospel to many concert houses and countries. These include Australia (Sydney Opera House), USA, Zimbabwe, Turkey, Spain, Portugal, Holland and France to name a few. Festivals have included The Proms (Royal Albert Hall), Snape Maltings, Three Choirs Festival, and the most recently the UK tour of 'All Rise" with the world renowned Classical and Jazz trumpeter Wynton Marsalis with conductor laureate Kurt Masur. 

The LAC has featured in many national and international radio and television broadcasts and have recorded on major labels such as EMI Classics with recordings at the famous Abbey Road Studios and Air Studios respectively. The LAC was invited to participate in the Prom at the Palace for HRH Queen Elizabeth II's 50th Year Jubilee Anniversary concerts at Buckingham Palace. During the 2005 season, the LAC was presented with the Best Choir award at the BBC Gem Awards. Since that time, the LAC has undertaken a programme of European and UK performances which has left audiences in high praise.
The choir has worked in collaboration with a number of notable artists including Bryn Terfel CBE, Sir Willard White, Larnelle Harris, Wynton Marsalis, Wilhelmenia Fernandez and Lesley Garrett. The choir performs yearly Christmas concerts at the Clonter Opera Theatre and celebrity chef Raymond Blanc's Le Manoir Aux Quat' Saisons. It has also been involved with the Kijani Kenya Trust which raises funds for HIV,Aids and Conservation projects in Kenya, through a high-calibre music festival and ongoing education programme.
---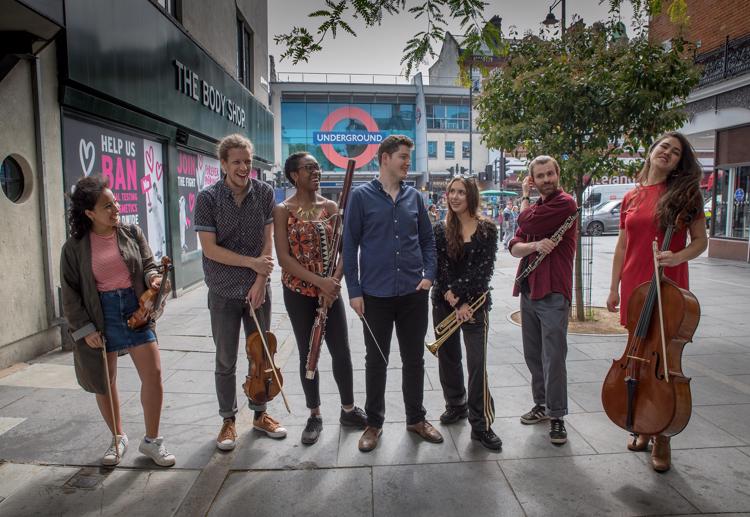 Brixton Chamber Orchestra
The Brixton Chamber Orchestra (BCO) is a versatile group of classically–trained musicians, with young professionals and talented amateurs playing side by side.
They specialise in classical music but play music of all types, including pop, gospel and grime and enjoy "surprising and unlikely collaborations" and playing in unexpected places.
The Orchestra works with music charities and schools in Lambeth, and try to bring new audiences to classical music and encourage more people to take up an instrument.
Formed just over a year ago, the BCO launched their first Season in July 2018 and have given five public performances since then. They will perform at the switching on of the Brixton Christmas lights on the 9th December.
---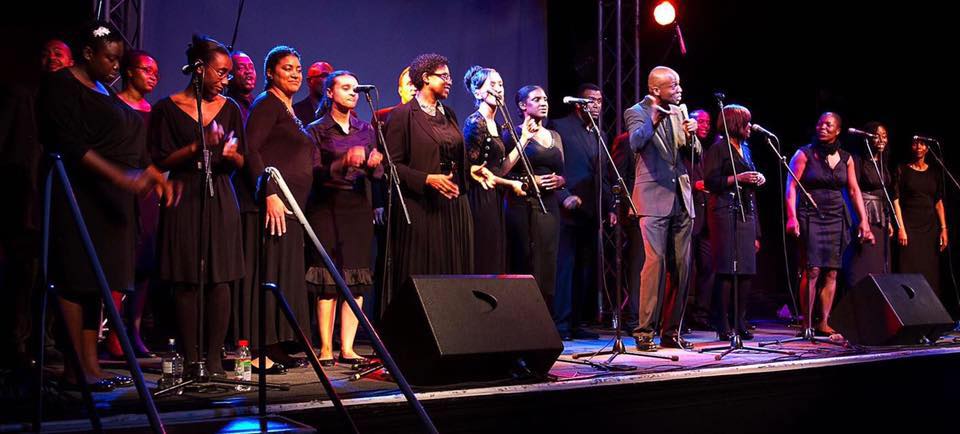 Croydon SDA Gospel Choir
The Croydon SDA Gospel Choir has enjoyed many years of delivering soul-stirring music on television, radio, recordings, and live performances in a wide variety of venues. The Croydon SDA Gospel Choir has not been content to just be another gospel choir. It sees its mission as reaching out to as many people as possible. Much of its repertoire is written by its director, Ken Burton, who is a public figure in the choral world as a conductor, and performer.
This means that repertoire is tailor-made to the choir's sound and composition. The choir has set up its own independent record label, CGC Music, which has produced its catalogue of CD recordings. The choir has also made regular appearances on BBC's flagship programme, Songs Of Praise and has performed on several occasions for the British monarchy, including two royal gala performances.
---
Getting there
Parking
The church has ample free parking in the surrounding roads. Please note that parking is not permitted on the yellow lines outside the church.
Public transport
The church is located just one hundred yards from Selhurst Train Station which is in travel card zone 4. The church is served by two main bus routes, 75 (Croydon to Lewisham) and 157 (Morden to Crystal Palace). The nearest bus stops are just 2 minutes walk away from the church.
---
Further information
If you will like to learn more about future events visit the Croydon SDA Church website.
When & Where

Croydon SDA Church
95 Selhurst Road, South Norwood, London, SE25 6LH

United Kingdom


Saturday, 22 December 2018 from 19:30 to 22:00 (GMT)
Add to my calendar
Organiser
Croydon is the second most populated borough in London with over 300,000 people, and even more importantly, it's the home to Croydon SDA Church! In a busy town full of people on the move we are sure that you'll find stability, family and a place to call home right here.
We believe that God is concerned with the quality of human life, and that everything — the way we live, eat, speak, think, treat each other, and care for the world around us — is part of His plan. 
We want to make a lasting difference in your life, in our community, and in the world. How do we go about that? By leading people to become fully devoted followers of Christ. That's the driving purpose behind everything we do. We believe that God wants to have a relationship with you, and his love can reach you wherever you are. The best way to find out more about our great church is to come and visit us. We can't wait to meet you!