Description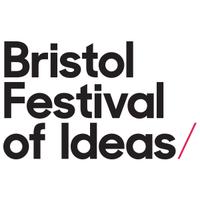 Delivering the Future City in the Face of Global Challenges
Tue 17 November 2015, 14.30-17:00
Reception Room, Wills Memorial Building, University of Bristol
Free, but booking required
During 2015, the University of Bristol Cabot Institute, the Festival of Ideas and the Bristol Green Capital Partnership with partners in government, civil society and industry have discussed and collected citizen opinions on how to achieve a thriving, equitable and sustainable future for Bristol. Issues explored include environmental uncertainty, resilience, youth, devolution, austerity, governance, partnership and economics. This session looks at the findings of this work and debates how Bristol can take charge of its own successful, sustainable future.
Among the contributors are: Rich Pancost, (Director, Cabot Institute); Gary Topp, (Development Director, BGCP); Caroline Bird (Cabot); Sarah Toy (resilience manager, Bristol); Alex Minshull (Bristol City Council); Paul Hassan (Voscur), Liz Zeidler (Happy City / BGCP) and Andy Gouldson (Bristol / Leeds Uni).
In association with:
This event is free but booking is required. Please either bring a print out of the confirmation or show it on your smartphone at the door. Tickets are limited to this event so if you are no longer able to attend, please contact us so we can offer your ticket to someone else. Events start punctually and, out of consideration to other audience members and speakers, our policy is not to admit latecomers. The venue has a loop system and is accessible to wheelchair users. The Festival of Ideas endeavours to hold its events in venues that are accessible to all, but do contact us with any questions. We sometimes film and photograph Festival of Ideas events. Please let us know if you do not wish to be filmed or photographed.
Note that we have restricted the number of tickets that can be booked to one per transaction. This has been introduced in an effort to stop people automatically booking multiple tickets without confirming if they have guests to go with them. We hope this will help to limit the number of 'no shows' at our free events, which currently run at around 35% of bookings, as well as some of the last minute cancellations and waiting list adjustments we have to administer. We will monitor the situation. If you need more than one ticket, you can click on the booking link again. The little extra effort involved will hopefully put off those who don't really need more than one, but not those who do.
Organiser of Festival of the Future City: Delivering the Future City in the Face of Global Challenges