Join us for a fun happy hour and interactive workshop, where you can have fun decorating yourself!
About this Event
With all the online video calls we are taking part in this year, dressing for the festive season can be focused on our top half. Using items you already have, join us for a fun interactive session with the wonderful zero-waste couture designer Martina Dietrich
Grab your favourite tipple, perhaps a mince pie or some cookies, get comfortable and let Martina inspire you with her one of a kind creations. Transforming scraps into your new favourite accessory, or that plain T-Shirt into one you can rock all through the winter holidays. The name of the game here is to have fun, meet some new friends and lets start the holiday celebrations today!!!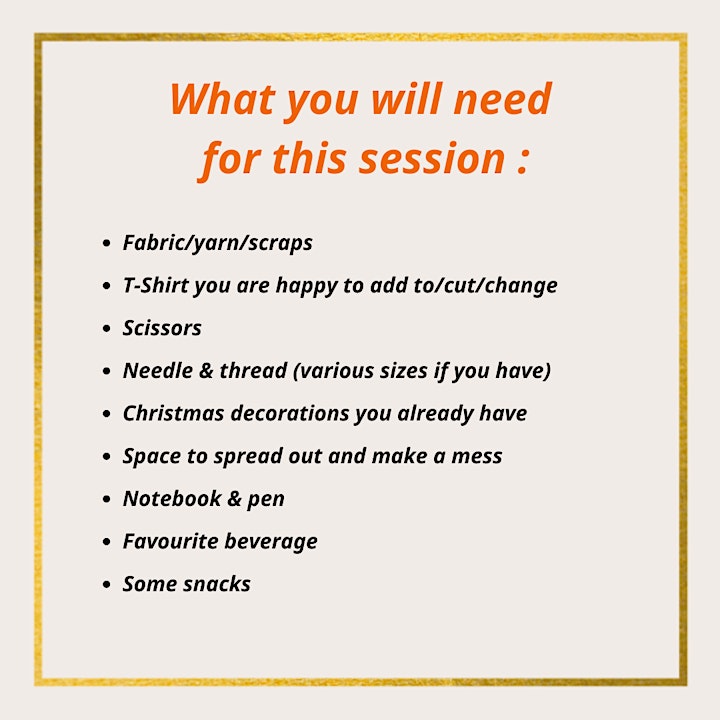 A little about Martina :
I have been working over 20 years in fashion. Born in Germany, lived and worked 10 years in Italy and now more than 6 years in NY. At the beginning I experienced the industry of large volume production which made me walk in the opposite direction. Instead of making 1000's of garments the same I decided to make one original piece at a time. My passion has always been for dresses, fascinated how one piece makes a strong statement. Martina Dietrich Couture was created 15 years ago, as a collection of sustainable, zero waste one of a kind dresses for any occasion, ageless, timeless and versatile.
Awareness of sustainability was a key point of importance from the start. Constantly creating new pieces with the whole process from idea, fabric research, pattern making and stitching it together the question has always been – what I can do with all the scraps left over? Reducing waste in the industry has always circulated in my consciousness of fashion, as tons of leftovers get thrown away year by year. Buying fabric for only one dress makes a big difference, but this was not sustainable enough for me. I became more resourceful and transformed my collected scraps into one of a kind accessories as zero waste neck pieces, transformed collected plastic shopping bags into crochet bags or hats, upcycled vintage denim trousers into dresses and redesigning cashmere sweaters into new garments.
"Sustainability is the Future"
Learn more here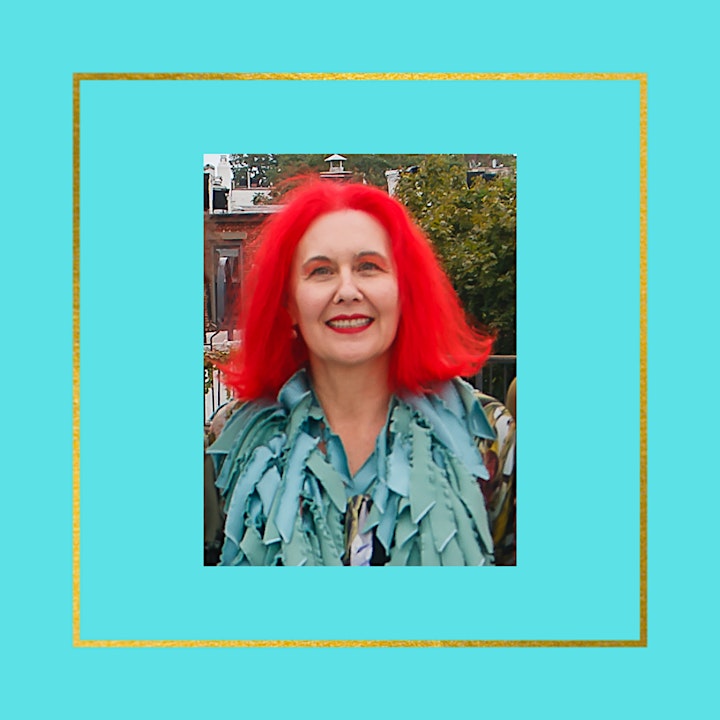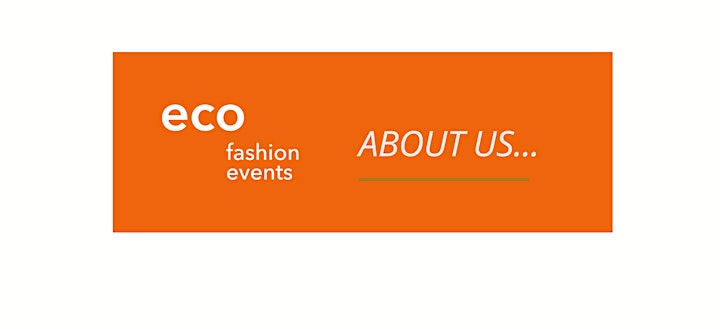 Eco Fashion Events are a collective who have been working inside the fashion industry for a number of years. You can meet us over on our social channels:
With the news that every 2 in 5 Christmas jumpers brought in the UK end up in landfill [source: Environmental charity Hubub 2019 report] the seeds for our eco festive fashion week were planted.
This year, we expect Christmas to be quite different to usual. Needless to say we don't expect there to be too many office parties or excuses for get-togethers. We also strongly believe that, as we draw this year to a close, we all need a good excuse to enjoy ourselves, reflect and reset.
We really hope that, along with highlighting the best of eco & ethical styling at Christmas, our week of events will leave you inspired and empowered.
What your ticket price covers:
The price of your ticket is helping to compensate those taking part for their time, knowledge, and energy. It's also covering the organisation and set up costs-so thank you for your kind support!
Please note, our ticket prices have been designed so that students and unwaged people might be able to benefit from a discount, as well as those that are able to contribute a little extra to cover our costs.
In the event that you cannot afford the suggested fees, we would love to hear from you as we have reserved a few spaces for such eventualities. There really is no judgement on our part, we want as many people as possible to join us! Please get in touch: eco.fashion.events@gmail.com
Although we really hope you can make this event live and in person (via video call) to get the full benefit of the session, we do understand that often things happen that are out of our control, so worry not, this event will be recorded and if you've signed up you will receive a link to the recording in the days following.
Please also follow us to find out more about our full range of events happening
Eco Festive Fashion Week : 5th - 11th December 2020.