Description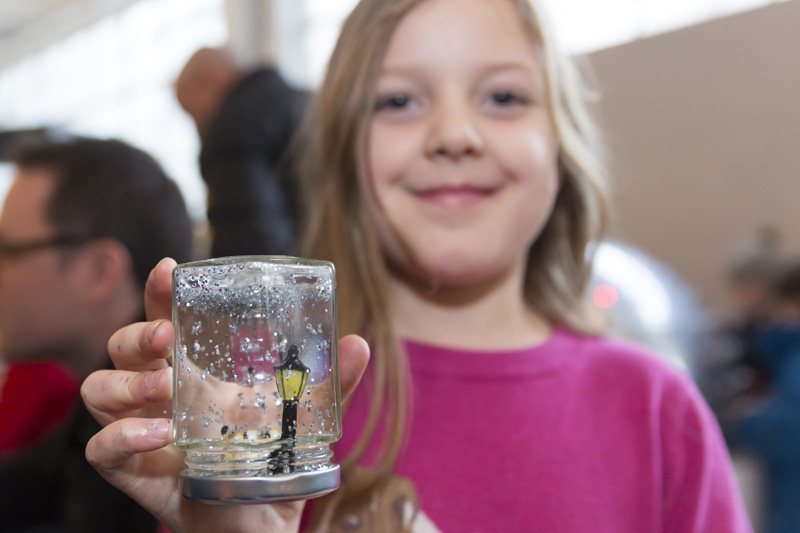 You are invited to… Festive Maker Market!
Smart gifts for curious minds
We're celebrating the festive period in style at the Imagination Lab… with a magical Festive Maker Market!
Teaming up with some of our most popular partners from throughout the year (as well as some exciting new makers), the Festive Maker Market will be a chance for parents to buy Christmas gifts with a twist. You'll be able to shop for presents that are imaginative, engaging and innovative – such as DIY kits, digital creations, artistic makes, and robots – plus take advantage of discounts and offers.
The Imagination Lab will also be full of festive activities (including building a giant cardboard Elves Warehouse and snow globe making) to keep children busy while you get the Christmas shopping done. Or, if you'd rather tinker with the gifts before buying, there will be space at each stall for you to try out and demo the gift, so you know exactly how it works.
What can I expect at Festive Maker Market?
There'll be a range of Makers for you to visit inside the Imagination Lab:
· Cultivate curious minds with Learn with OjO (the pioneering educational toy company for future innovators) who will be showcasing their full selection of kits, from stocking fillers to Ed-ventures kits.
· Check out the Kidesign range of Densters (den-building toy monsters) and the Densters Card Game which helps develop design thinking skills and learn the basics of biomimicry.
· Meet One Third Stories and discover how they're starting a language learning revolution through stories that start in English and end in a different language.
· Get creative with DIY helicopter kids from Mark & Make – plus find out about their Christmas gift experiences such as 'a day of laser cutting'.
· Tech Will Save Us is running a series of drop in demos to show you the creative power of technology and the fun of Tech Will Save Us creative tech kits for ages 4-12. There will be products for sale and a competition to enter on the day!
· Build a robot with LEGO, take a photo and share it - for every photo uploaded, LEGO donates Lego to a charity!
You can also get stuck into the festive activities on offer:
· Help us to build an Elves Warehouse constructed entirely from cardboard in our giant Engine Hall.
· Make your own snow globe to take home using jars, figurines and eco-glitter (please note this activity costs £4).
When is Festive Maker Market?
The Festive Maker Market will be held at the Imagination Lab on Sunday 2 December. The daytime session is from 11:00am – 4:00pm (FULLY BOOKED) and the evening session is 5:00pm – 7:00pm.
Who is Festive Maker Market for and how much does it cost?
This market is suitable for all - there will be gifts suitable for children and adults. Entry to the Festive Maker Market is free, but we recommend advanced booking to reserve your tickets. Please note that there will be a small charge for some of the children's activities available at the event.