Learn how to write creatively and incorporate this with your Christmas cards and gifting.
About this event
As seen on Kirstie's Handmade Christmas, Edlyl will be teaching this festive modern calligraphy workshop!
Whether you are a beginner or an improver, this class is for you. Learn the basic techniques from the fine stroke at the beginning of an A to the flourish on the end of a Z, and by the end of our workshop you will be able to produce a beautifully written gift tag in time for Christmas.
The 2 hour workshop will include a personalised starter kit: penholder, nib, ink practise papers, gift tags & cards. All of this are for you to take home with you so you can continue practising your new writing skills at home. We will also be providing mulled wine, hot drinks and cakes!
During the workshop, there will be exercises that will help you practise the basic forms of modern calligraphy and adding a touch of your own style will be heavily encouraged! Don't worry there will be enough one to one guidance through out the workshop and once you master forming letters and words, you should be able to create a personalised gift tag or a festive greeting card as your hand finished product.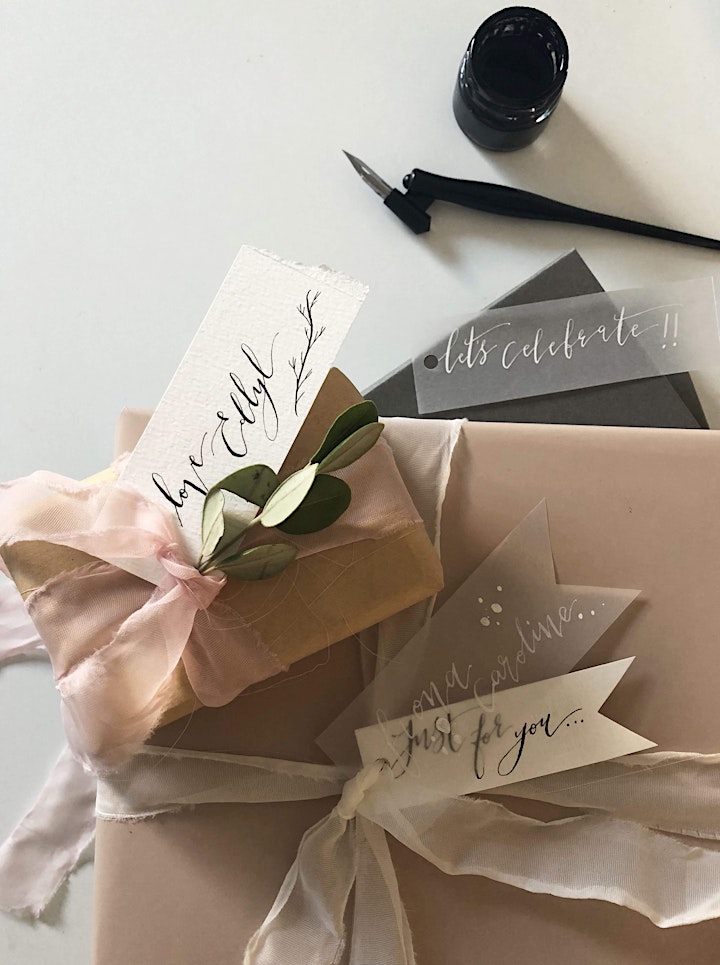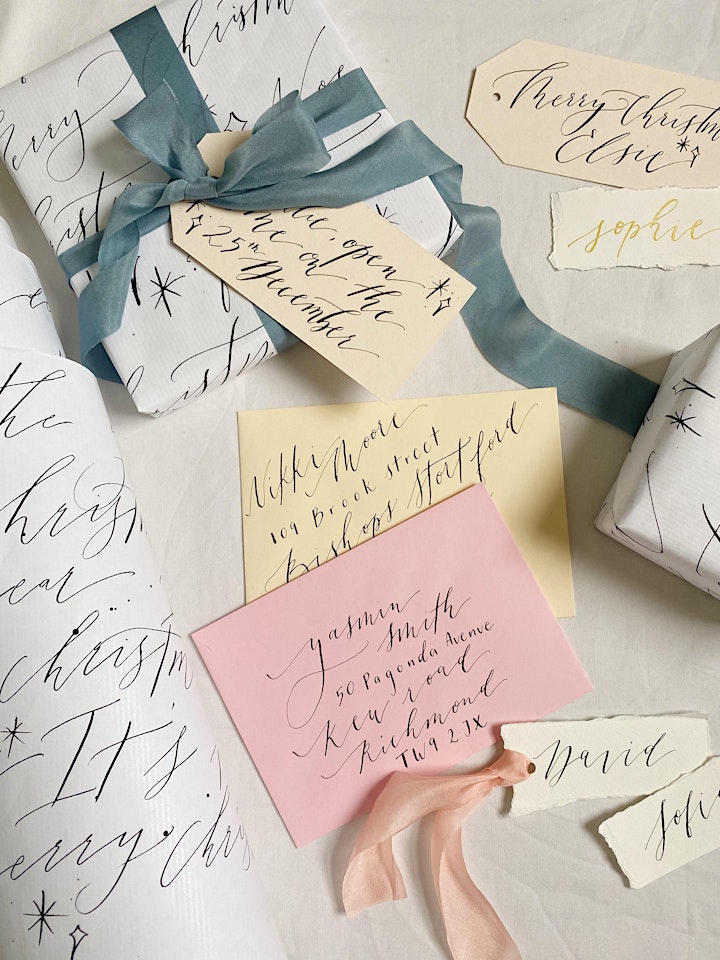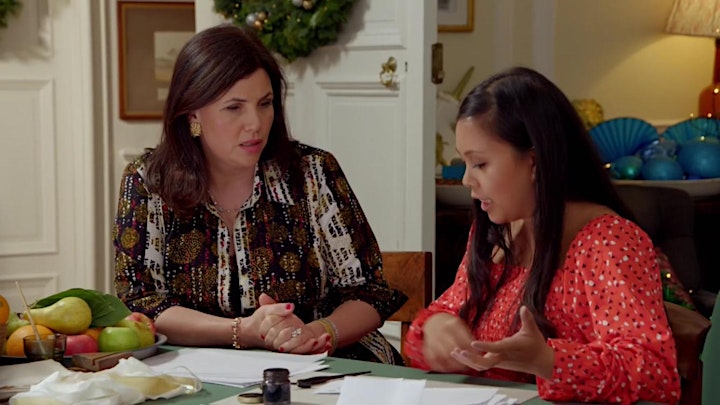 FAQs
What can I bring into the event?
Just your lovely self!
You will receive an e-ticket, nothing will be posted. Just bring your email confirmation on your phone. Nice and easy.
Please avoid wearing white or any nice piece of clothing that might get any ink on. The ink we will be working with does come off in the wash however depending on the fabric it can leave a stain.
What's the refund policy?
Non refundable: Please make sure that you are able to make the workshop date as the ticket is non refundable. As this workshop is currently not a frequent event, we are unable to accept any amendment on the ticket date.If you would like for someone else to attend on your behalf then we may be able to accommodate this.
Organiser of Festive Modern Calligraphy Workshop
I began my lettering journey when I attended a modern calligraphy beginner's workshop back in 2015 and completely fell in love with creating beautiful letterforms.
After years of practice, I have developed my own style of lettering and have taken on numerous commisioned projects, creating bespoke calligraphy pieces and writing on various surfaces from wedding stationery to writing on shop windows!
My passion for lettering grew which made me want to share my writting skill to others. Having hosted various different creative classes, I wanted to create a unique workshop where I can inspire people to fall involve with writing again and also show them how to write creatively whilst incoporating their own style with their new hand writing.
Pushing boundaries with penmanship and combining lettering with creative styling has become the heart of what I do.