Description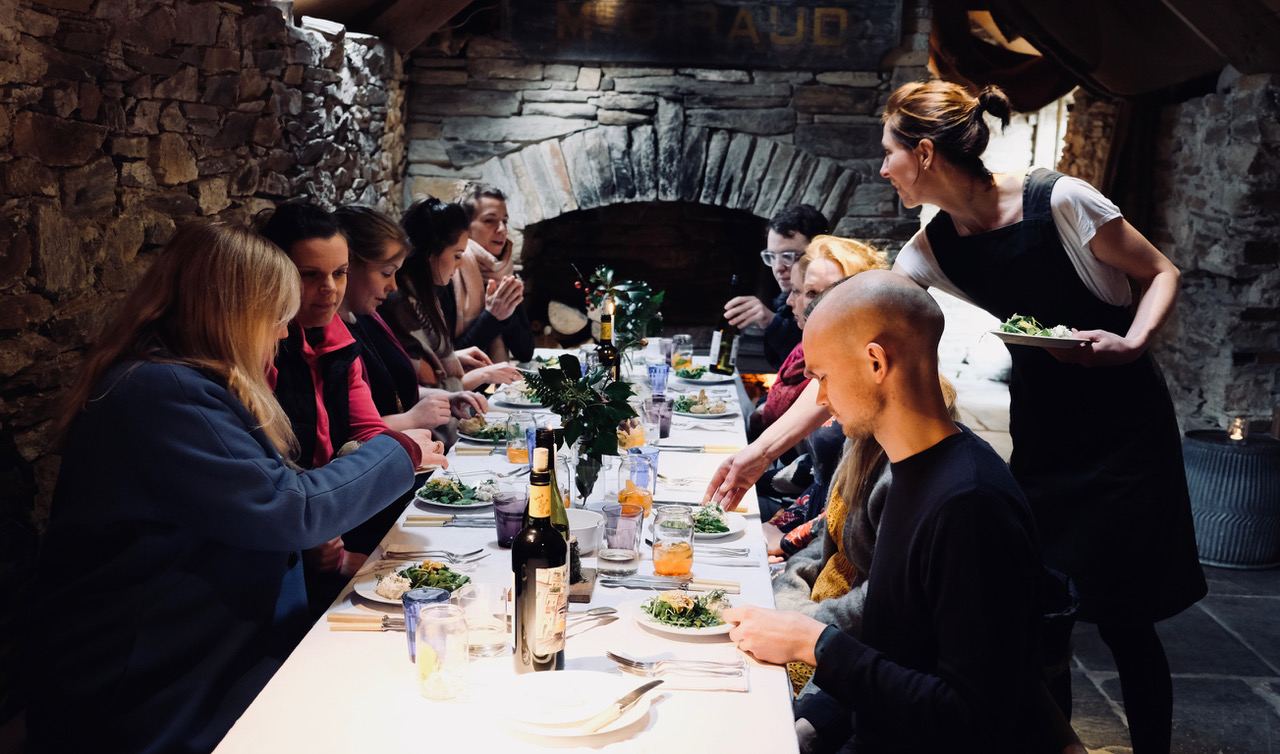 An opportunity to enjoy a soulful and immersive dining experience this December.
Joey, James, Tia and Richard invite you to join them around the farmhouse table at Botelet Farm to celebrate the true values of the festive season - simplicity, sharing, gratitude and hope.
Hosted at the enchanting Botelet Farm, you will enjoy a three course menu carefully considered by chef James Strawbridge, designed to engage your senses and ignite your curiosity, as well as pausing for reflection through a guided meditation by candle light with Joey Hulin.
Coming together as individuals is a beginning, an opportunity to savour and celebrate produce from the local community, engage in shared stories and offer collective gratitude for the grace of simplicity.
Join an evening of warmth, quality and celebration in an truly magical setting.

"Pull up a chair. Take a taste. Come join us. Life is so endlessly delicious."
― Ruth Reichl





FESTIVE SOUL SUPPER SAMPLE MENU


GREETING
Kefir & buckwheat blinis, beetroot jam, pickles, horseradish
Halloumi pigs in blankets, grilled aubergine, pomegranate, mint
Smoked Chickpea, Baba Ganoush, Beetroot Hummus, flatbreads
Served with Botelet Fire Mulled Cider
FEAST
Prime 6oz Cauliflower Steak served with sharing vegetables and gravy
Hassleback butternut squash
Burnt Hispi cabbage, sage butter
Sweet potato toast, rose, pistachio, savoury granola
Christmas corn, Cornish goat's feta
Roast parsnip & carrot
Dirty onions
Brussel Kraut
Served with a glass of Cornish Wine or Cornish Orchards soft drink
SWEET
Fire-baked fruit pot
Selection of herbal teas
"This magical, marvelous food on our plate, this sustenance we absorb, has a story to tell. It has a journey. It leaves a footprint. It leaves a legacy. To eat with reckless abandon, without conscience, without knowledge; folks, this ain't normal." – Joel Salatin, farmer and author of Folks, This Ain't Normal; You Can Farm
We look forward to sharing a magical and enriching evening with you.
James, Joey, Richard and Tia x
James Strawbridge is a chef and sustainable living expert, Joey Hulin is a writer, meditation facilitator, founder and retreat host of Horizon Inspired. Richard and Tia Tamblyn welcome visitors to stay, eat and relax at Botelet.
Please get in touch if you are interested in staying in a cottage at Botelet for the Soul Supper.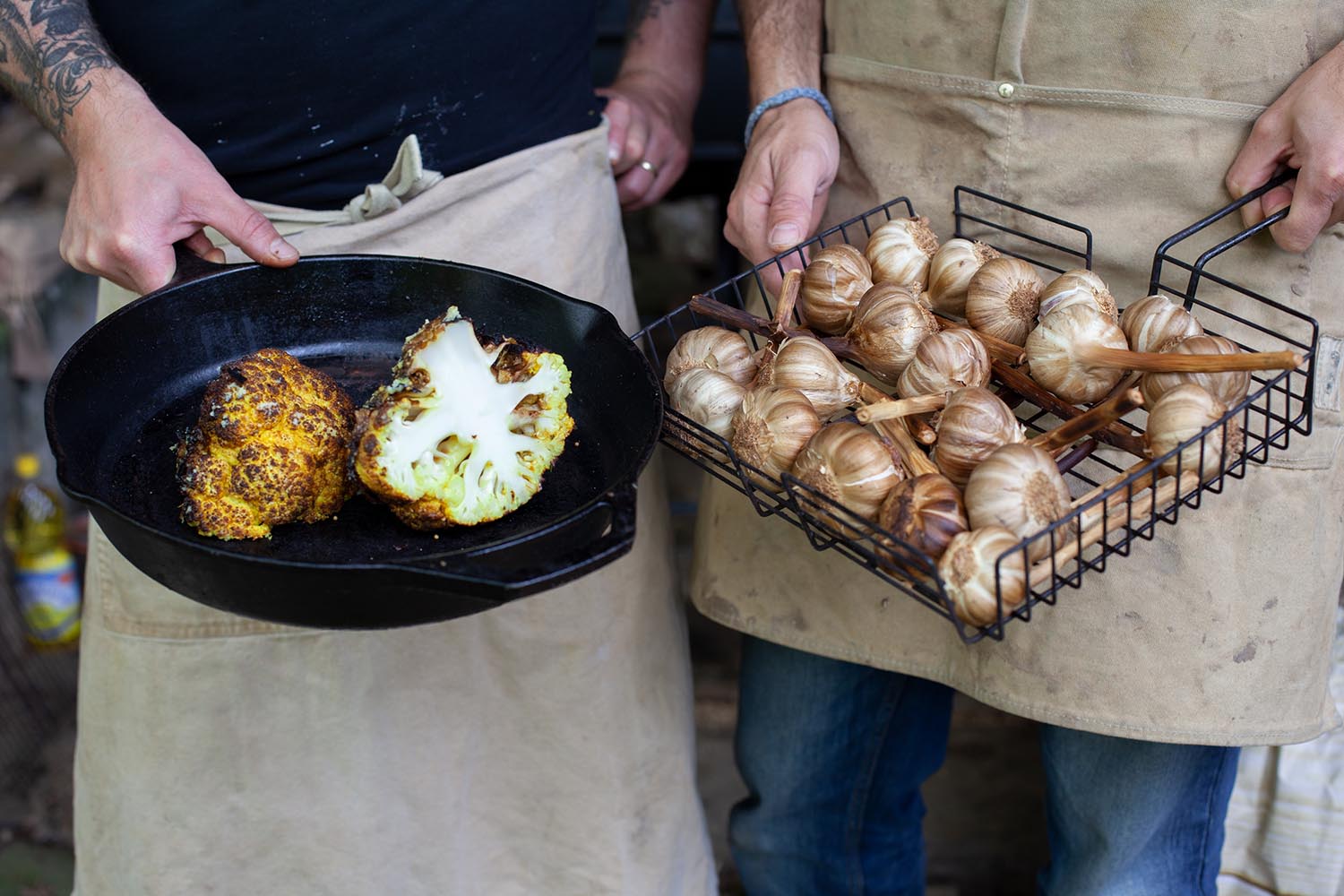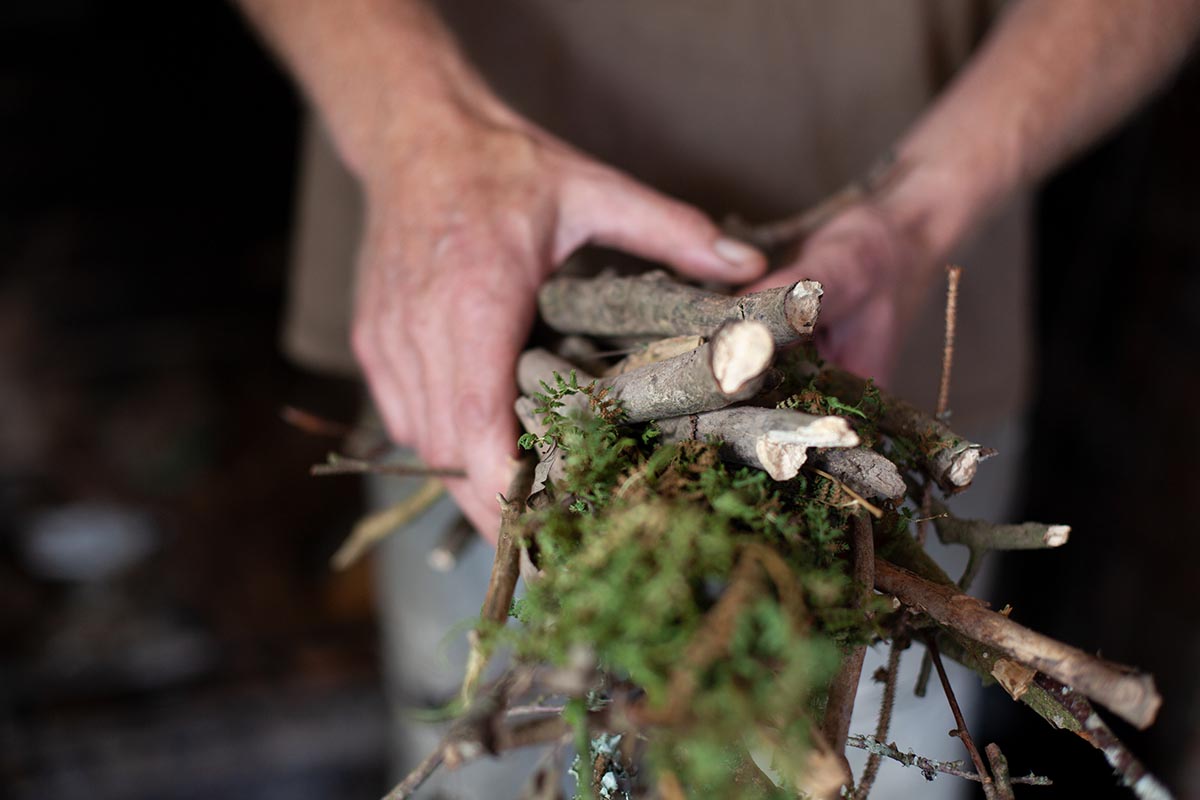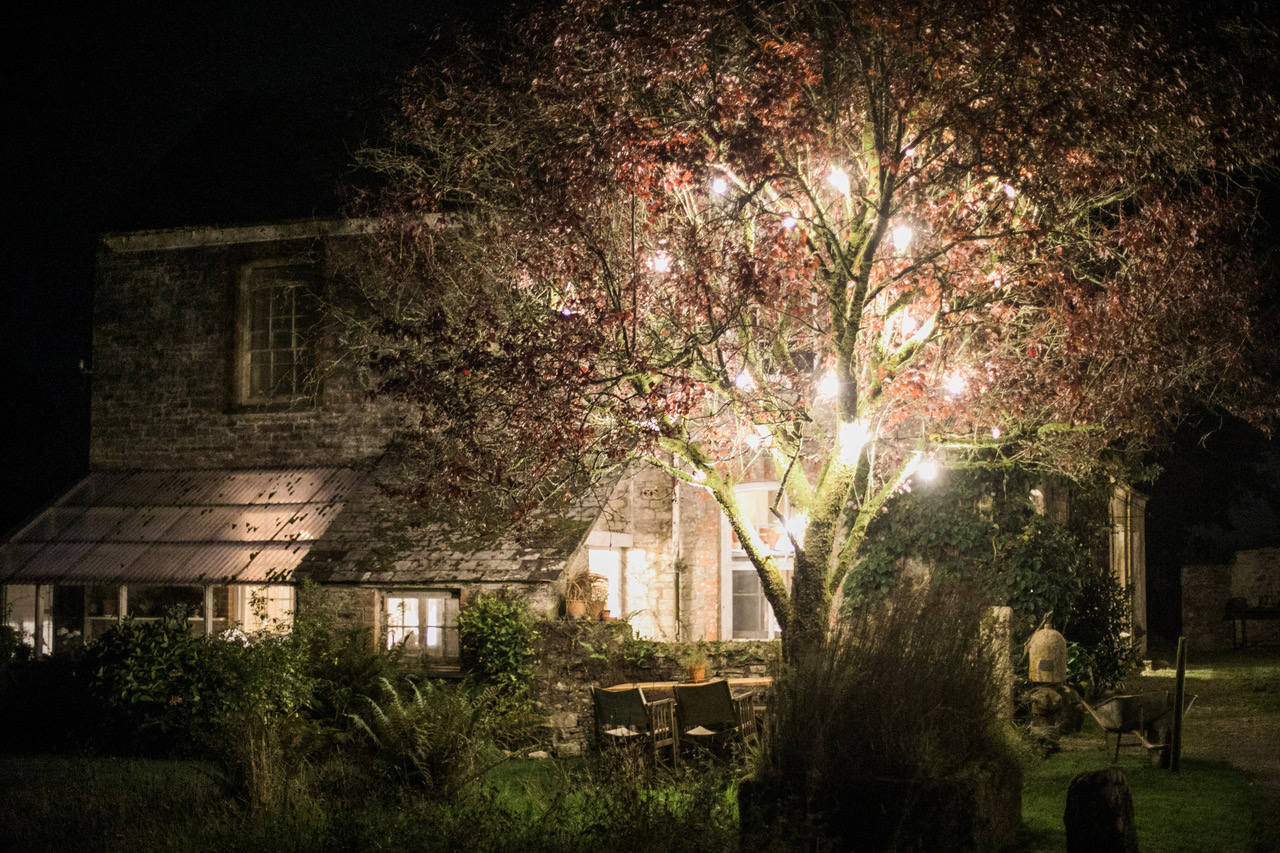 Images by Holes in the World, Richard Tamblyn and Simon Burt