FETARI presents CELEBRATION, a showcase of upcoming visual and performance artists from across London at Reel Rebels Studios.
About this event
FETARI "CREATORS OF ART & CULTURE" are a collective of exciting upcoming visual and performance artists from across London who bring 'CELEBRATION', a mixed-media art exhibition to Reel Rebels Radio.
Join FETARI, Saturday 11th December, 18:00 hrs @ Reel Rebels Music Studios, for a CELEBRATION of life, those we've lost in 2021, tenacity, art, and LOVE.
Drop in for a stimulating and thought provoking exhibition of art, performances, live radio broadcasts and interviews, vegan Caribbean Cuisine, a licensed bar, and a DJ line-up with music from all over the world. You will dance, it's guaranteed!
Private View:
If you wish to attend the private view at 17:00 book via email: rebelmusic@reelrebelsradio.com. We cannot allow entry for the private view if you don't.
Visual Artists :
ALICIA GRAHAM & PIYAGARN ODUNUKWE, EMERZY CORBIN, GEURDA, HEUN JUNG KIM, KATE HALSALL, KENGY MONÉ, LINDO KHANDELA, MUNYA NHANANGA , RACHELLE ROMEO, TAIWO, TONDERAI MUZAH, TONI LEE
Performance Artists:
FLOETIC, ILLA37X, NIKITA CANDIS, STAYKONKED
DJs:
EMERZY CORBIN, KAMIKAZE, SIMONE,THIN JASPER, VERNAN SUCCESS
Flyer designed by Lindo Khandela
MORE ABOUT PARTICIPATING ARTISTS BELOW....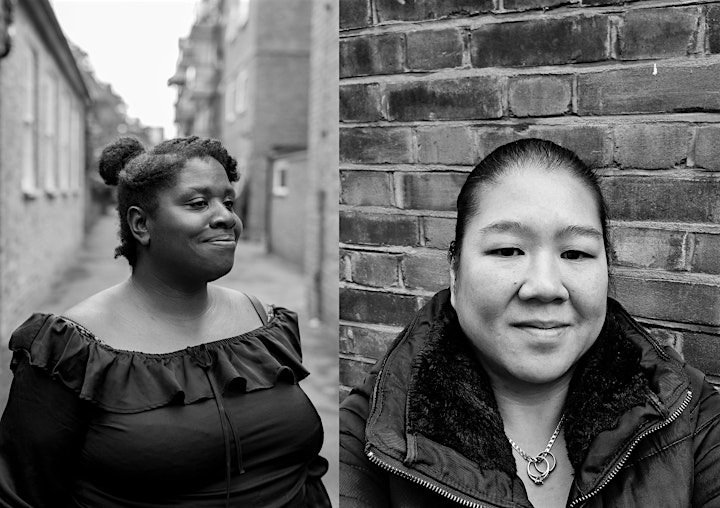 Collaborating artists Alicia Graham and Piyagarn Odunukwe present their community participative artworks as 'ideas in progress'. 'A Caribbean Family Tree' and 'RRR's Friendship Nucleus' brings people together to explore their own family, kinship care, friendships and support networks through an artistic interpretation of a real-life Caribbean family tree and a geometric friendship circle. This project is an off-shoot of 'Nan Kids', a project by Leon Clowes: Listen HERE for more info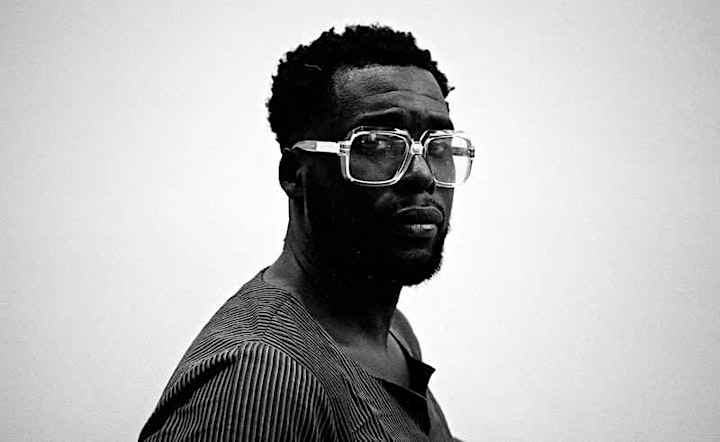 Darren Corbin AKA Emerzy Corbin is a photographer who is influenced by the city he was born and raised in, London. It is the city's spaces, walls, buildings, urban countryside and people who drive his creativity and artisan approach. His journey with photogaraphy began "back at Club Scarla in Kings Cross when [he] found a green East Pak backpack with a Canon Rebel G SLR camera and 2 rolls of film". Since then, Emerzy has become "that guy you see at "Black London with a camera". His press passes include African Fashion Week London and Afropunk.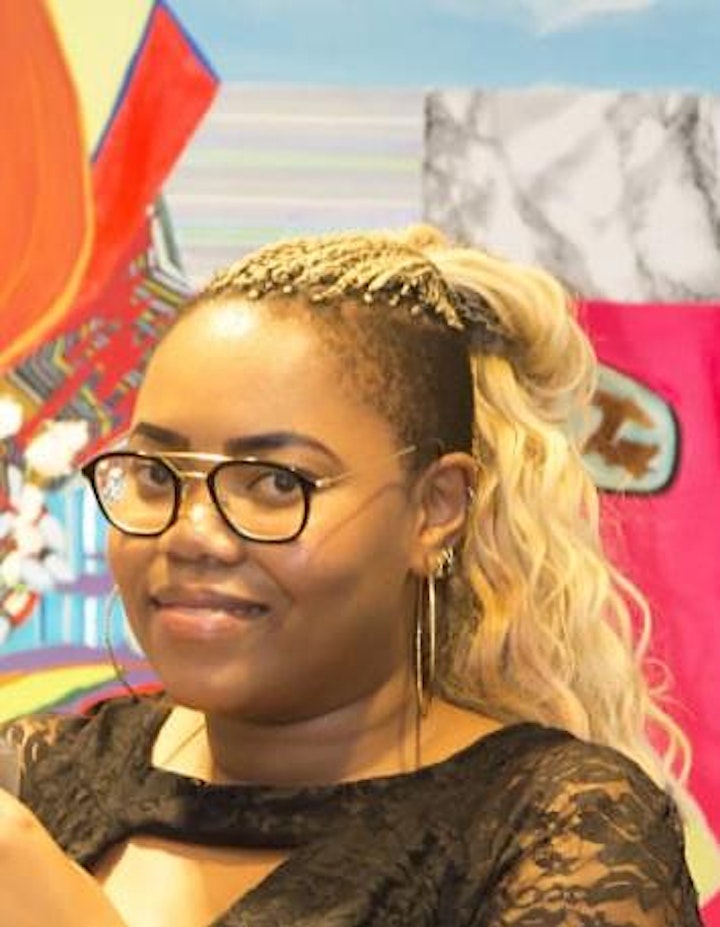 Lindo Khandela is a London-based visual artist who graduated from the Royal College of Art in 2018.
She says "I draw a lot of inspiration from my dual identity; being born and raised in South Africa and also being a British citizen. In addition, I am influenced by music, literature and fashion/beauty amongst many other things." Lindo's art unapologetically reveals a wealth of colour and texture in her work where all these influences can be seen. Themes reflect personal and social issues such as mental health and intersectional feminism to name a few, but, in her own words, "it can also be quite eccentric and playful."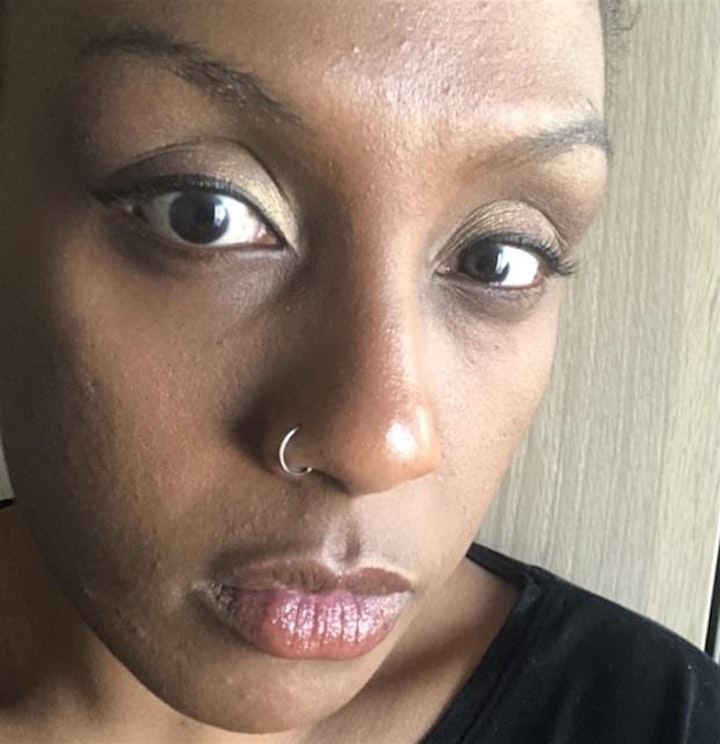 Rachelle Romeo is an artist who was raised and currently lives in North London and is inspired by her experiences, social interactions, and surroundings. Rachelle expresses her opinions and thoughts through the mediums of embroidery and other various artistic processes including print and paint. She hopes to share her vision with the viewer, hoping to create an emotional connection between her and them. "I guess it's because it's lonely thinking you are the only one in the world that thinks these things or has these experiences..."
Rachelle graduated in 2013 from the University of East London. She has featured in various blogs and exhibitions. You can find more information about her HERE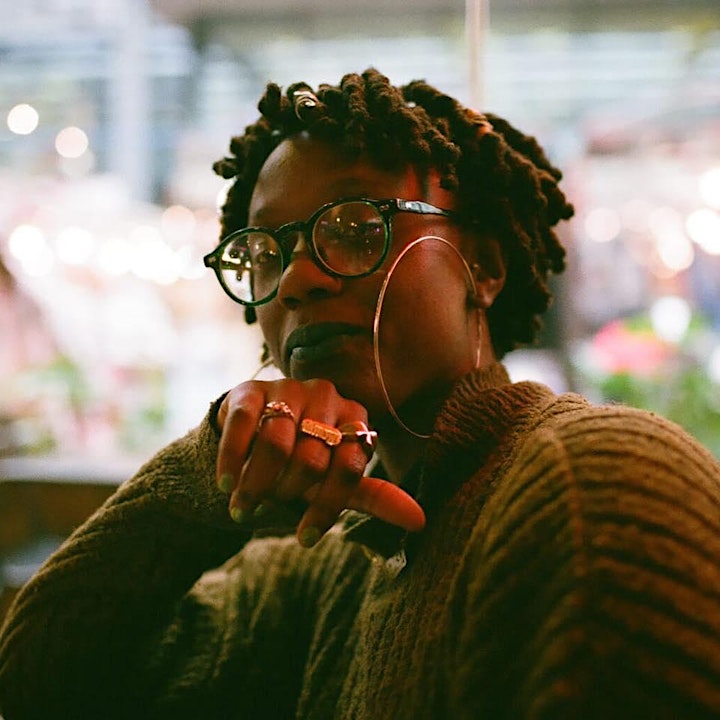 KENGY MONÉ is a West-Indian American multi-disciplinary artist based in London. In 2019, she graduated from Royal College of Art with a MA Photography degree. Her art practice is immensely experimental fusing varied art mediums: photography, filmmaking, installation, jewelry/metal, textile, and screen-printing. Her practical research is solely based on identity, sexuality, spirituality, and embracing the aesthetics of Blackness across its diaspora. She is currently engaging and expanding into herbalism and music for healing and spiritual work, which she strives to integrate both elements into her creative practice. KENGY is the founder of FETARI, a creative platform for emerging arts and music to give creators an opportunity to showcase their talents. Her mission is to create a healing space where communities and artists unite for the love of art and culture.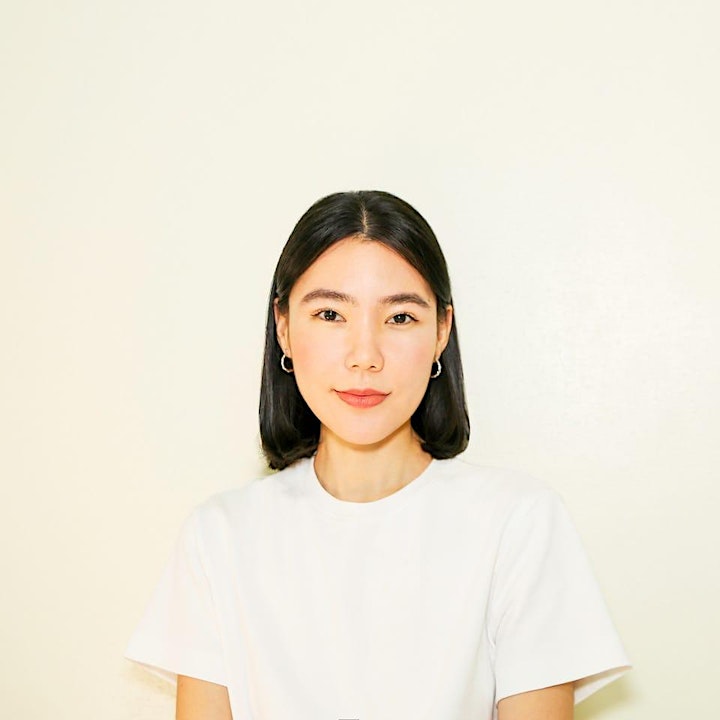 Heun Jung Kim is a London-Seoul-based fine art portrait photographer. As an alumni of Royal College of Art she received a Master's of Photography degree in 2019. Studying architecture led to discover photography. However, since she started creating photographic art, 'people' have always been the subjects. She discovered the beauty of exploring humanity and was motivated to capture "people's sensitivity". She focuses on specific groups of people and genders - mother and daughter during the COVID-19 pandemic, women of color in society and lastly, a series on male expressions about depression. She intends to convey the messages about social issues we face today in our community by capturing the psychological experiences and sensitive expressions of her subjects.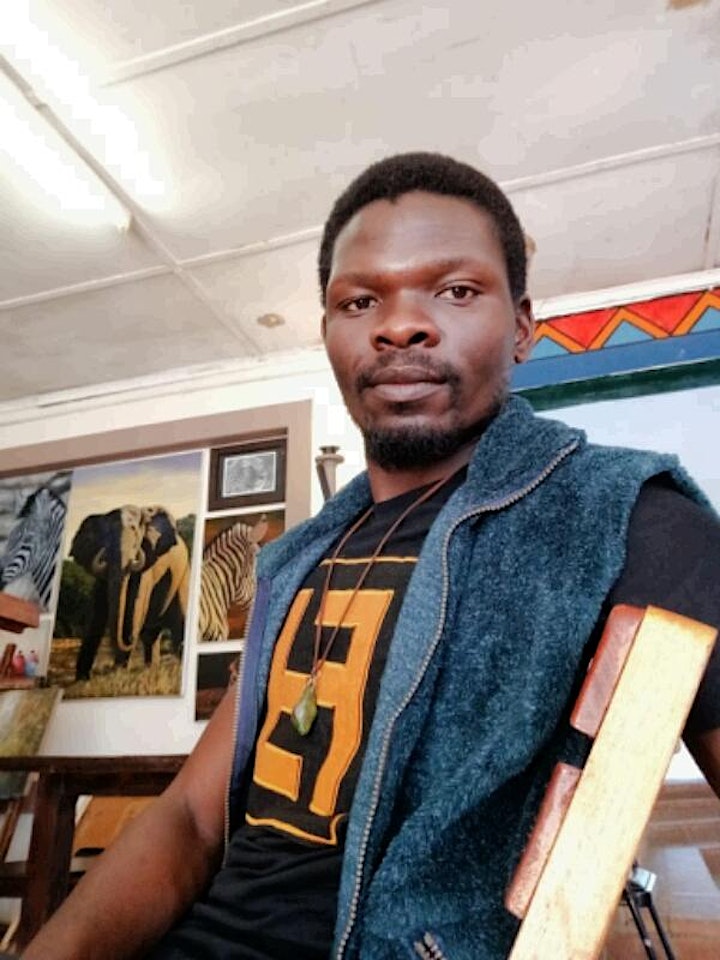 Munyaradzi Napoleon Nhananga
Born in 1989 in the city of Victoria falls, Zimbabwe where he attended primary school. He later on went to complete his primary and secondary education in Jambezi, a rural village surrounded by national parks and game reserves blessed with wildlife, streams, rivers, beautiful hills and spectacular landscapes. Munyaradzi did not take formal art lessons, he started drawing ever since he could hold a pencil and never stopped. Though he practiced drawing and painting on his own, he does not agree to being a self taught artist but an artist who learnt from his environment. As an aspiring artist at a tender age, Munyaradzi used to visit different local artists to observe their different approaches and techniques. His drawings and paintings got better with his age and more practice. Inspired by nature, fascinated by cultures and wildlife, driven by his passion to capture and express the essence of beauty in everything through his perception, he delights in bringing life to a canvas using brushes and paints.
As a way of paying back to the community, Munyaradzi has over the years been mentoring and/or tutoring potential and aspiring artists for free thus empowering tomorrow's artists through vocational training. When he is not painting, Munyaradzi likes travelling, sightseeing, taking pictures for future references, taking part in humanitarian programmes and enjoys friends and family time.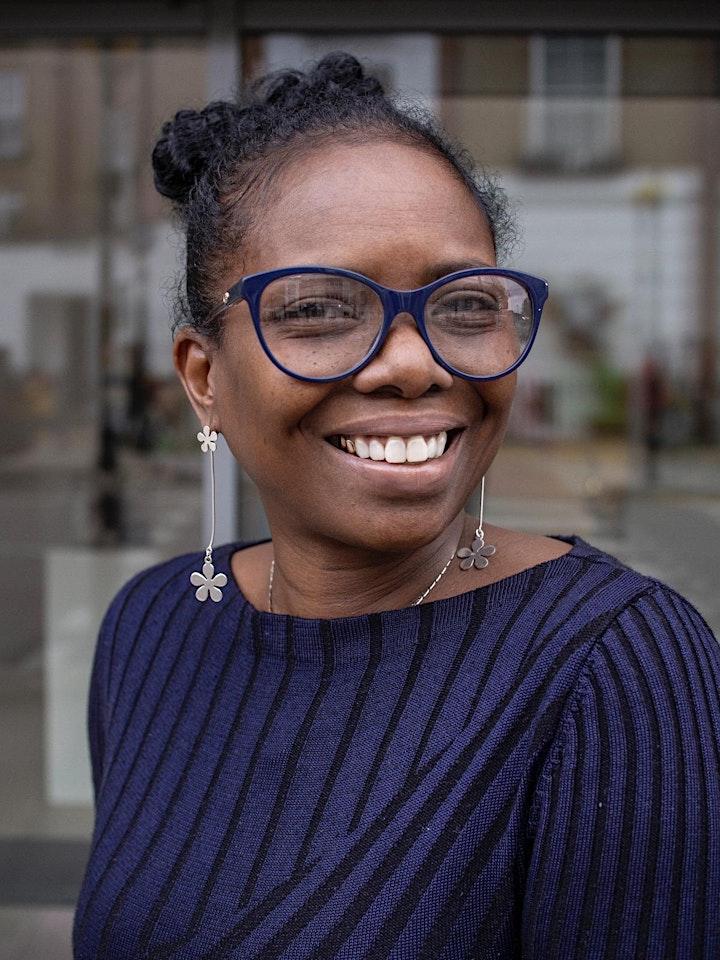 Toni Lee completed a degree at UEL gaining first class honours in fine art, which she was awarded a scholarship to go to The Royal College of Arts to study Contemporary Fine Arts, completed in 2018.
Toni's art is multifaceted showing the mutli layers of talent and mastery, she has accomplished over the years. Her distinctive style flows through the artwork and gives every piece a unique feel. Toni's organic nature ensures that the all of her canvas are handmade covered frames, using oil paints in an unconventional way. Most notably her signature style consists of a large grain wood chip interpretation of her subjects.
This is then rendered into a sepia coloured image and hand painted. Toni also uses numerous image interpretation technique to give a fresh and dynamic concept a contemporary edge. Size is not an issue with canvas work ranging from A5 to entire wall installations.
Her objective is to produce work in numerous formats which provoke and create thought and emotions with the viewer/client.
Organiser of FETARI X REEL REBELS RADIO PRESENT: CELEBRATION