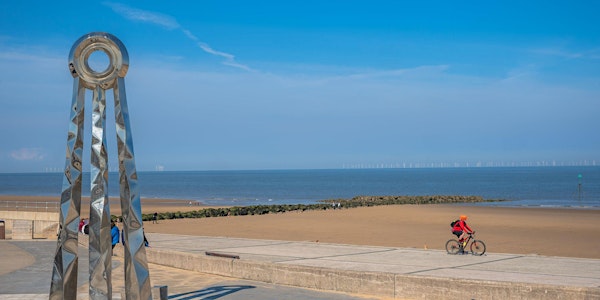 Fforwm Twristiaeth Sir Ddinbych / Denbighshire Tourism Forum
Location
Oriel House
Upper Denbigh Rd
Saint Asaph
LL17 0LW
United Kingdom
Mae Fforwm Twristiaeth Sir Ddinbych yn dychwelyd wyneb yn wyneb ar gyfer 2022. The Denbighshire Tourism Forum returns face to face for 2022.
About this event
Cofrestru o 10.00am
Fforwm i ddechrau am 10.30am
Cinio a rhwydweithio am 1.30pm
Rydym yn falch o gyhoeddi enwau ein siaradwyr gwadd -
• Dathlu 10 mlynedd o Lwybr Arfordir Cymru
Sioned Humphreys ac Eve Nicholson, Llwybr Arfordir Cymru
• Eisteddfod yr Urdd Sir Ddinbych
Gwenno Mair Davies , Cadeirydd yr Eisteddfod a Bwrdd y Celfyddydau
• Rheilffordd Llangollen yn Aros ar y Trywydd Iawn
Tom Taylor, Ymddiriedolaeth Reilffyrdd Llangollen
Bydd yn gyfle gwych i glywed am y datblygiadau twristiaeth diweddaraf a chyfarfod â busnesau eraill â'r un feddylfryd.
Archebwch eich lle AM DDIM rŵan!
***********************
Registration from 10.00am
Forum starts at 10.30am
Lunch and networking at 1.30pm
We are pleased to announce our guest speakers -
• Celebrating 10 years of the Wales Coast Path
Sioned Humphreys & Eve Nicholson, Wales Coast Path
• Denbighshire Urdd Eisteddfod 2022
Gwenno Mair Davies , Chair of the Eisteddfod and the Arts Board
• Llangollen Railway Staying on Track
Tom Taylor, Llangollen Railway Trust
Great opportunity to hear about the latest tourism developments and meet other like-minded businesses.
Book your FREE place now!