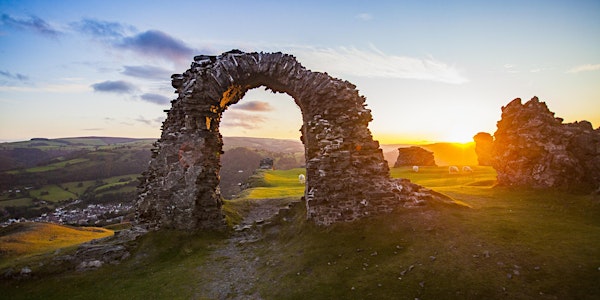 Fforymau Twristiaeth Ar-lein / Online Denbighshire Tourism Forums
Fforymau Twristiaeth Sir Ddinbych/Online Bitesize Denbighshire Tourism Forums Tachwedd/November 2020 Sesiynau am ddim/Free sessions via Zoom
About this event
*Please scroll down for English*
Dydd Mawrth 24 Tachwedd
10.30am-11.30am
Awyr Dywyll
Swyddog Cefn Gwlad, Ardal o Harddwch Naturiol Eithriadol (AHNE) – David Shiel
Swyddog Awyr Dywyll – Danielle Robertson
AstroVentures - Roy Alexander
• Archebwch le ym mhob sesiwn neu mewn sesiynau unigol penodol.
• Bydd y sesiynau'n dechrau am 10.30am ond bydd Zoom yn agor am 10am i roi amser i bawb gyrraedd y sesiynau.
• Anfonir y dolenni cyswllt Zoom trwy e-bost at y cyfranogwyr y diwrnod cyn bob sesiwn.
• Bydd cyfle i holi ac ateb ym mhob sesiwn (os oes amser)
• Cynhelir y cyfarfodydd trwy gyfrwng y Saesneg ond bydd cyfleusterau cyfieithu ar y pryd ar gael ar Zoom.
**************************
Tuesday 24 November
10.30am-11.30am
Dark Skies
Countryside Officer, Area of Outstanding Natural Beauty (AONB) – David Shiel
Dark Sky Officer - Danielle Robertson
AstroVentures - Roy Alexander
• Book on all or specific individual sessions
• Sessions will start at 10.30am but Zoom will open at 10am to allow time for everyone to access the sessions.
• The Zoom links will be sent by email to participants the day before each session.
• Each session will include a Q&A (time permitting)
• Meetings will be conducted in English but simultaneous translation will be available on Zoom.