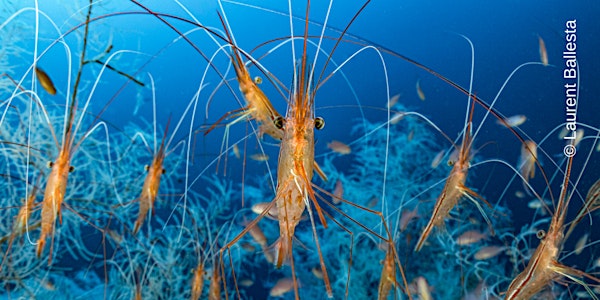 Ffotograffydd Bywyd Gwyllt y Flwyddyn | Wildlife Photographer of the Year
Location
National Museum Cardiff
Cathays Park
Cardiff
CF10 3NP
United Kingdom
Ffotograffydd Bywyd Gwyllt y Flwyddyn | Wildlife Photographer of the Year
About this event
[Scroll / See below for English]
O'r corgimwch i'r carw, ac o'r arth wen i'r corryn – mae arddangosfa Ffotograffydd Bywyd Gwyllt y Flwyddyn enwog yr Amgueddfa Hanes Natur yn dychwelyd i Amgueddfa Genedlaethol Caerdydd!
Mae'r arddangosfa yn cynnwys 100 o luniau wedi eu hôl-oleuo fydd yn tanio brwdfrydedd a chwilfrydedd drwy arddangos amrywiaeth a bregusrwydd bywyd gwyllt ein planed.
Gan ddefnyddio grym emosiynol ffotograffiaeth, mae'r gystadleuaeth yn annog pobl i feddwl yn wahanol am eu perthynas â natur, ac i weithredu dros y blaned.
Caiff y delweddau eu beirniadu gan banel o arbenigwyr yn y maes, a'u dewis am eu creadigrwydd, eu crefft a'u cymhlethdod technegol. Datblygwyd a cynhyrchwyd cystadleuaeth Ffotograffydd Bywyd Gwyllt y Flwyddyn gan yr Amgueddfa Hanes Natur, Llundain.
Mae'r arddangosfa hon yn Amgueddfa Genedlaethol Caerdydd yn cael ei gefnogi'n hael gan Cefnogwr Teithio Trên Cymru, Great Western Railway
Cefnogwch Ni
Mae Amgueddfa Cymru yn perthyn i bawb. Dewch i fod yn rhan o stori Cymru trwy wirfoddoli, ymuno â ni neu gyfrannu. Eich stori chi yw ein stori ni. Beth am roi rhodd ychwanegol wrth brynu tocyn?
Mynediad am ddim i Aelodau!
Nid oes angen i Aelodau dalu am docyn i'r arddangosfa hon. Dewch yn Aelod am fynediad am ddim i arddangosfeydd sydd rhaid talu amdanynt.
Digwyddiadau
Mae rhaglen o ddigwyddiadau wedi cael eu hamserlennu i gefnogi'r arddangosfa hon, gan gynnwys:
- 12 Mai 2022: Sgwrs Amgueddfa: Gwarchod Môr-grwban Lledraidd Mwyaf y Byd
- 26 Mai 2022: Hwyrnos: ANIFAIL
- 28 Gorffennaf 2022: Dangosiad Ffilm a Chip ar yr Arddangosfa
- 4 Awst 2022: Sgwrs Gyda
- 13-14 Awst 2022: Amueddfa Dros Nos: Byd Natur GARTREF
Ewch i'n gwefan am ragor o wybodaeth am y digwyddiadau yma ac i brynu tocyn
---
Mae'r wybodaeth bersonol yr ydych yn ei darparu yn cael ei defnyddio i reoli'r broses docynnu. Caiff eich gwybodaeth ei brosesu gan Eventbrite, nid Amgueddfa Cymru, ond gallwn ddefnyddio data dienw at ddibenion dadansoddi. Darllenwch Hysbysiad Preifatrwydd Eventbrite am ragor o wybodaeth. Os cofrestrwch i dderbyn ein cylchlythyr bydd eich manylion yn cael eu cadw at ddibenion cyfathrebu. Darllenwch ein Hysbysiad Preifatrwydd llawn.
From shrimp to squid, and polar bears to insects – the Natural History Museum's acclaimed Wildlife Photographer of the Year exhibition returns to National Museum Cardiff!
The exhibition will feature 100 stunning backlit images that ignite curiosity by showcasing Earth's extraordinary diversity and the fragility of the natural world.
Using the unique emotive power of photography, the exhibition inspires people to think differently about their relationship with nature and become advocates for the planet.
Judged by a panel of industry-recognised professionals, the images are selected for their creativity, artistry and technical complexity. Wildlife Photographer of the Year is developed and produced by the Natural History Museum, London.
The exhibition at National Museum Cardiff is generously supported by its Wales Rail Travel Sponsor, Great Western Railway
Support us
Amgueddfa Cymru – National Museum Wales belongs to everyone. Play your part in Wales' story: by volunteering, by joining, by donating. We can't tell it without you. Please consider an additional donation when booking your ticket.
Members go free!
Members do not need to pay for exhibition tickets. Become a Member today for free-entry to paid-for exhibitions.
Events
A programme of events have been planned to support this exhibition, including:
- 12 May 2022: Museum Talks: Conserving the World's Largest Leatherback Turtle Specimen
- 26 May 2022: Lates: ANIMAL
- 2 July 2022: National Meadows Day
- 28 July 2022: Film Screening and Exhibition Viewing
- 4 August 2022: In Conversation
- 13-14 August 2022: Museum Sleepover: Natural World at Home
Please take a look at our website for more information on these events and to book a ticket.
---
The personal data you provide is collected to manage the ticketing process. Your information is processed by Eventbrite and not Amgueddfa Cymru, although we may use anonymised data for analysis purposes.  You can read the Eventbrite privacy notice here.  If you want to sign up to our newsletter, your details will be retained for communication purposes. See our full privacy notice here.