Fi Glover and Jane Garvey – Live on Stage in London
About this event
At a time of constant uncertainty, join us live in London to hear the wisdom of two women who haven't got a clue what's going on either.
Fi Glover and Jane Garvey are radio legends. Already major BBC stars in their own right, their hilarious and perceptive podcast together, Fortunately… with Fi and Jane has grown from a cult following to become one of the nation's most loved and celebrated shows.
Described in their own words as a "podcast in which two women exchange random thoughts, occasional pleasantries, fatuous double-entendres, real-life challenges, and often sudden bursts of something approaching wisdom", this witty, refreshing take on the drama and hilarity of the modern world has been an anchor and a lifeline for so many of us during the pandemic, coming to represent the best that British broadcasting has to offer.
Now Fi and Jane join us live on stage in London to share more insights into the essential questions and skills of the 21st century. From pet deaths to the importance of hair dye, the perils and pleasures of judging other women to the perplexing overconfidence of middle-aged white men named Roger, they will take life by its elasticated waist and give it a brisk going over with a stiff brush.
Why should you always decline the offer of limoncello? Is Christmas a hereditary disease, passed down the maternal line? Find out from two of the wittiest broadcasters at work today.
Praise for Fi Glover and Jane Garvey's Did I Say That Out Loud?:
'Joyous, wise, reassuring and laugh-out-loud funny. I love these two women so much.' Elizabeth Day
'I can say with full confidence that Jane Garvey and Fi Glover are the two funniest women on planet earth right now.' Dolly Alderton
'A book like no other. Honest and very, very funny. Some bits made me want to cheer - a sentence on parenting teenage girls was so good I may get it tattooed on myself, possibly in Hebrew.' Sara Cox
'You'll laugh, you'll nod your head so vigorously in agreement that you'll end up with whiplash and you'll buy a copy of this book for all your friends for Christmas. If you loved the late, great Victoria Wood, then you'll love Fi and Jane too.' Red magazine
Fi Glover currently is the voice behind The Listening Project on BBC Radio 4, and My Perfect Country for the BBC World Service. She worked at BBC Radio 5 Live for seven years, hosting shows like Sunday Service, with Charlie Whelan and Andrew Pierce, Late Night Live, and the Afternoon Show, before moving to BBC Radio 4 as the host of Broadcasting House and then Saturday Live. She now 'chunters waspishly along' with fellow host Jane Garvey about fellow BBC talent and their own lives on Fortunately.
Jane Garvey has worked in broadcasting since 1987. She was the first voice on BBC Radio 5 Live when it opened and presented the station's award-winning Breakfast and Drive programmes with Peter Allen. In 2007 she moved not just to Radio 4, but to Woman's Hour – and discovered she'd have to prove herself all over again. Just as listeners began to adjust to her, she decided she better leave before it was too late. She credits Fortunately – the hit podcast she does with Fi Glover – with saving her sanity.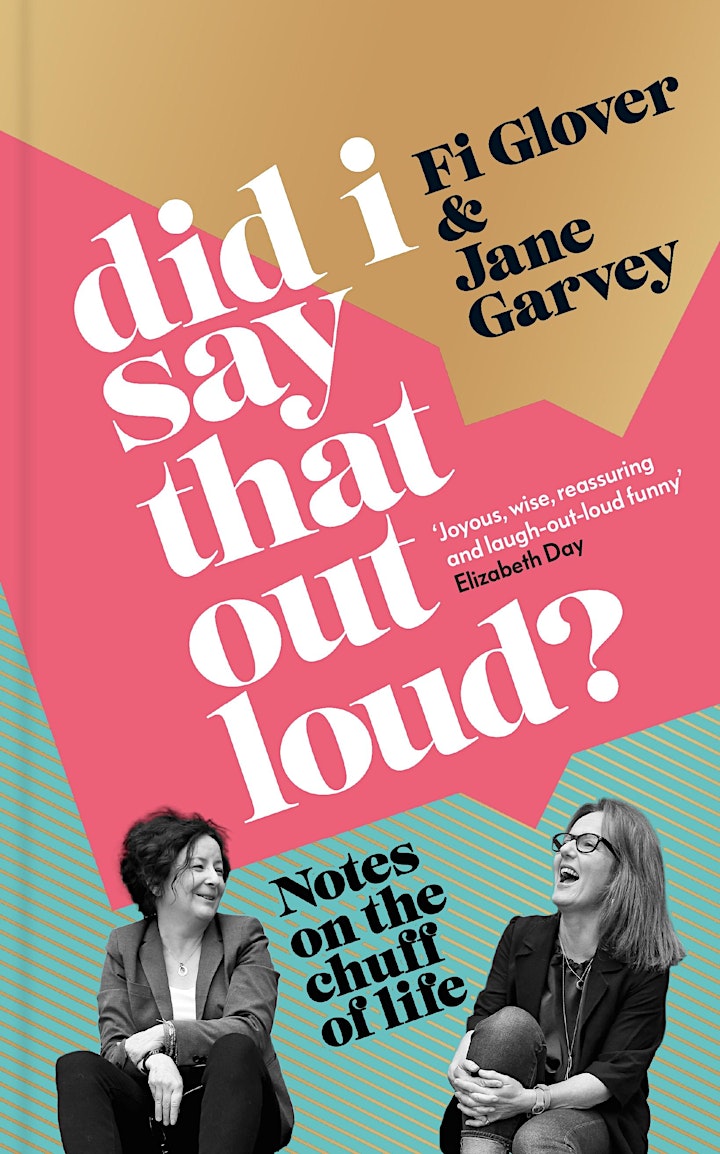 Organizer of Fi Glover and Jane Garvey – Live on Stage in London
How To Academy is an organisation for people who think big. From Nobel laureates to Pulitzer Prize winners, we invite the world's most influential voices to London to share new ideas for changing ourselves, our communities, and the world. 
We host leading artists and thinkers in an unrivalled programme of public talks, debates and conferences – from Yuval Noah Harari to Natalie Portman, Emma Watson to Eric Schmidt.
We help businesses discover transformative new strategies, anticipate the future, and inspire their staff with keynotes and workshops by internationally-acclaimed economists, psychologists, politicians, and thought leaders. 
We offer masterclasses live and online with experts in essential twenty-first century skills, like leadership, public-speaking, decision-making and resilience. And we make books, podcasts and films to share insight and innovation around the world.