Description
What is Intellectual Property, and how do I get it?
Experts from Maucher Jenkins will provide an overview of different types of legal protection available for new ideas and creations, including which rights are automatic and which require official registration. This will be followed by individual discussions focussing on your business.
Points to be covered include:
Patents, Trade Marks, Copyright, Designs – what they cover

What to do and what not to do, in relation to new ideas

Geographical considerations and brief overview of procedures

Enforcement

Third party rights
Holly Whitlock (Partner, CPA, EPA) and Dr. Nick Wright (Associate, EPA) of Maucher Jenkins will present and answer plenary Q&A for a 60 mins. We will then brea for networking coffee morning (in aid of MacMillian Trust). Holly and Nick will then hold up to 30 minute clinics for those wanting to discuss their specific IP strategy and potential requirements.
This event is part of the OI Space Incubator programme. It willl give you an opportunity to meet the cohort and hear about their exciting innovation projects.
---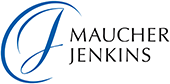 Maucher Jenkins works with creative businesses and individuals to harness their exciting innovations to provide protection and ownership to their valuable inventions, designs and brands.
As a pan-European team of patent and trade mark attorneys, attorneys at law and intellectual property litigators, we act for many advanced companies globally; companies which set the pace in science, technology and innovative product design; advising on both non-contentious and contentious IP matters.
We recognise that all successful businesses started out small and were created from the ideas and dreams of one or more imaginative people. That's why our clients range from individual inventors and entrepreneurs, early stage and start-ups, SMEs up to international corporations. Every client, regardless of size, is as important as the next.