Sales Have Ended
Registrations are closed
Thank you for registering for the "Controlling herbicide resistant brome" field lab meeting, we look forward to seeing you there. If you have any questions in advance of the meeting, please contact Laura Davies on Laura.Davies@adas.co.uk
Sales Have Ended
Registrations are closed
Thank you for registering for the "Controlling herbicide resistant brome" field lab meeting, we look forward to seeing you there. If you have any questions in advance of the meeting, please contact Laura Davies on Laura.Davies@adas.co.uk
About this Event
Do you have a problem with brome on your farm? Are you interested in getting involved with a group of likeminded farmers and agronomists to help solve your problem?
This is a kick off meeting for a new Innovative Farmers field lab for farmers who want to look at:
- identifying methods that help slow or prevent herbicide resistance evolution of brome grasses
- finding out what controls work best in the field
Brome is not just a problem of the North and the West as previously thought, all species are widespread in arable areas and appear to be causing increasing problems. Bromes are highly competitive weeds, with infestations of sterile brome with populations as low as 5 plants/m² causing up to a 5% yield loss. Surveys have shown that sterile brome is the 2nd most problematic grass weed in the UK, after black-grass. Information on brome species is lacking; particularly details of when they emerge in the field, and what cultivation types/depths and timings are most effective at controlling the weeds.
Lunch, tea and coffee will be provided, please ensure you book your free ticket.
If you are interested in joining this field lab but are unable to attend this meeting, please contact field lab coordinator Laura Davies: Laura.Davies@adas.co.uk . If there is sufficient interest in another area of the country an additional meeting may be arranged, so please do get in touch.
This research is part of the ADAS project 'Investigating the distribution and presence, and potential for herbicide resistance of UK brome species in arable farming', funded by AHDB.
More information will be available on field lab page of the Innovative Farmers website as the trial develops. See www.innovativefarmers.org for information and to find out about other field labs happening around the country.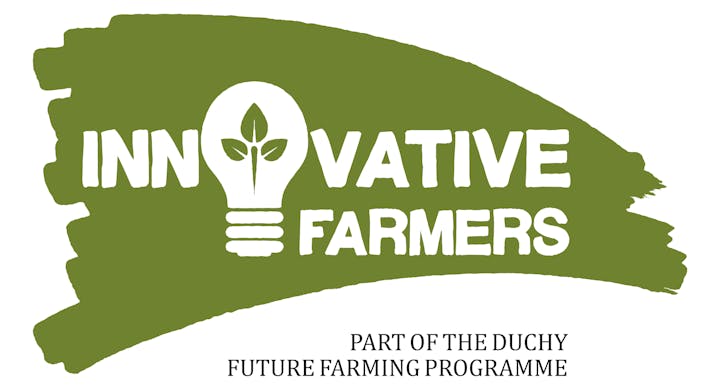 The organiser
Innovative Farmers is a not for profit network giving farmers research support and funding on their own terms. Through trialling, testing and hands-on research, we're helping farmers find lasting solutions to practical problems. The network is part of the Duchy Future Farming Programme, funded by the Prince of Wales's Charitable Fund. Innovative Farmers is backed by a team from LEAF (Linking Environment and Farming), Innovation for Agriculture, the Organic Research Centre and led by the Soil Association, supported by Waitrose.
Data protection
Innovative Farmers takes data protection very seriously and will only collect essential data from participants. Personal data will not be shared with any third party organisations without your expressed permission and will only be used in conjunction with this field lab. Under data protection law, we must give you information about the bases we are relying on to process your personal information. Innovative Farmers privacy policy can be found at https://www.innovativefarmers.org/about/privacy-policy-and-terms-and-conditions/
The Soil Association's full privacy policy is available here: https://www.soilassociation.org/privacy-policy/
By booking onto this event you agree to the terms and conditions stated in our privacy policies. You can opt out at any time by contacting info@innovativefarmers.org