Sales Have Ended
Registrations are closed
Thank you for registering for the "Measuring and management of food waste in egg production" field lab meeting, we look forward to seeing you there. If you have any questions in advance of the meeting, please contact ehurrell@soilassociation.org or call 0117 987 4572
Sales Have Ended
Registrations are closed
Thank you for registering for the "Measuring and management of food waste in egg production" field lab meeting, we look forward to seeing you there. If you have any questions in advance of the meeting, please contact ehurrell@soilassociation.org or call 0117 987 4572
About this Event
This is the second meeting for egg producers who are participating in a field lab looking at on farm waste in egg production. The group will be looking at proposals for measuring waste and mitigating waste hotspots. For those who participate in the group there will also be the opportunity to apply for grant funding to support their research, as well as receiving support from technical sustainability specialists 3Keel.
Farmers and producers know better than anyone how vital it is to their bottom line that wastage is minimised. The field labs will be made up of a range of producers, sharing their expertise to plug knowledge gaps and assess both the levels of waste and the most effective methods to reduce it, as well as identifying opportunities for productivity gains.
The field labs are supported by WRAP and made possible through funding from Defra. Run by Innovative Farmers and partners LEAF to facilitate a farmer-led approach to understand where wastage can happen on farm and work together to find solutions to measure and manage food waste in primary production.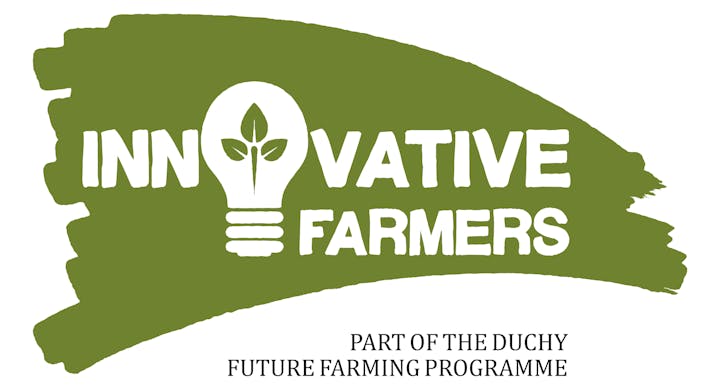 The organiser
Innovative Farmers is a not for profit network giving farmers research support and funding on their own terms. Through trialling, testing and hands-on research, we're helping farmers find lasting solutions to practical problems. The network is part of the Duchy Future Farming Programme, funded by the Prince of Wales's Charitable Foundation. Innovative Farmers is backed by a team from LEAF (Linking Environment and Farming), Innovation for Agriculture, the Organic Research Centre and led by the Soil Association, supported by Waitrose.
Data protection
Innovative Farmers takes data protection very seriously and will only collect essential data from participants. Personal data will not be shared with any third party organisations without your expressed permission and will only be used in conjunction with this field lab. Under data protection law, we must give you information about the bases we are relying on to process your personal information. Innovative Farmers privacy policy can be found at https://www.innovativefarmers.org/about/privacy-policy-and-terms-and-conditions/
The Soil Association's full privacy policy is available here: https://www.soilassociation.org/privacy-policy/
By booking onto this event you agree to the terms and conditions stated in our privacy policies. You can opt out at any time by contacting info@innovativefarmers.org