About this Event
"Extraordinary, mesmeric and driven by passion" International Flamenco Magazine
Anita la Maltesa from Maltese origins and Ramon Ruiz born in Granada, Spain, met in London where they joined forces creating Fiesta Flamenca.
This spellbinding show, after many years still captivates the audience from across the world. What Fiesta Flamenca share is an underlying musicality and soulful sound that is an integral part of their expression and combined talents woven together creating a dazzling display of virtuosity and emotions that spark the imagination of their audience transporting them to the heart of Andalucia. A euphoria that can only be described as "breathtakingly beautiful".
This video is of Fiesta Flamenca at the Jazz Cafe on the 15th February 2020 to another sell out performance! Ole!!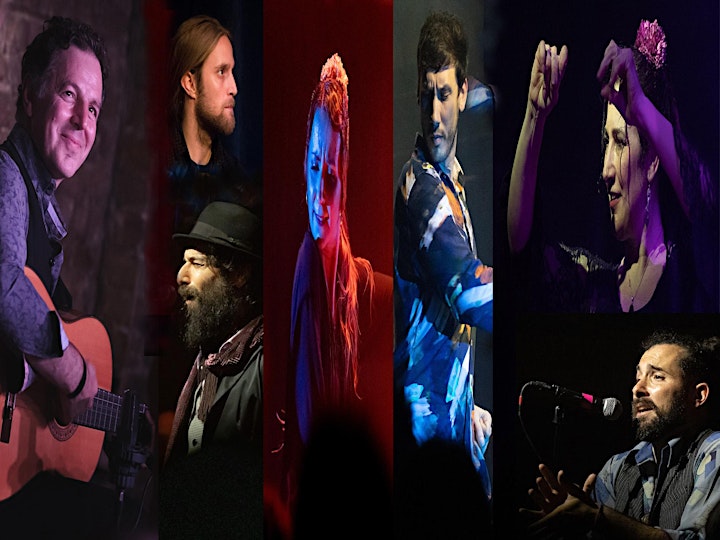 Photo - Anna Kunst Photography
From right to left - featuring the Fiesta Flamenca ensemble...
Anita la Maltesa - dance & vocals
Carlos Lobo - vocals
Ollie Giffin - dance
Lourdes Fernandez - dance
Pablo Dominguez - Percussion
Abraham Carmona - vocals & bass guitar
Ramon Ruiz - guitar