Fintech has operated in Fife for over 30 years. Find out what opportunity its future might hold for you if you work in Fintech in Fife
About this event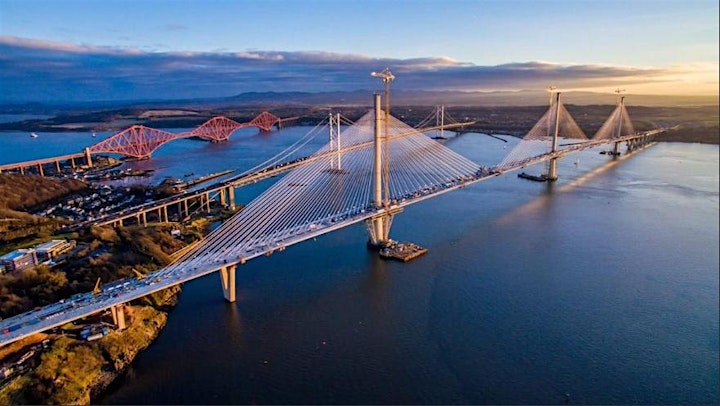 Financial and Business services in Fife
Fintech is all about disruption. Disruption means opportunity. Strong technology Foundations have been built in Fife over the past 30 years and now powering financial operations world-wide in the field of digital payments. We took these for granted until we recognised the demand from employers Last year we set up Scotland's first Fintech Skills Academy led by industry leaders to bring in new people who want to have a career in this sector.
Come along to this event and learn how to be part of creating your own exciting future. Meet the global companies with operations in Fife who are making the future happen. And want to recruit.
AGENDA
12.00 Registration and refreshment
12.35 Welcome: Cllr Altany Craik, Convenor: Economy, Tourism, Strategic Planning & Transportation for Fife Council
12.45 Sainsbury's Bank, Greg Watson, Chief Technology Officer
Sainsbury's is a supermarket bank that needs to get new technology on board fast and outpace the traditional banks by taking a clean sheet and getting technology right for the next generation.
13.05 Ingenico Group, Simon Fairbairn, Director of Solution Development Western Europe
Simon leads a large team of payment professionals across Europe, including his expert staff based at Dalgety Bay. Having previously held senior positions with large consultancy firms and now living South of Edinburgh, the beauty of Fife drew Simon to join Ingenico 3 years ago. Simon will talk about Ingenico's ongoing transformation, and how even senior leaders appreciate getting a seat on the train when commuting to Fife!
13.25 Renovite Technologies Inc. Jim Tomaney, Chief Operating Officer
With more than 30 years' experience in payments solutions across the world, Jim has worked with Barclays, ING, CIBC, Bank Of America, ABN AMRO & Vocalink. Jim set up and ran Q-ATM Ltd, for 7 years until in 2017, Q-ATM was acquired by Renovite, Headquartered in Fremont California. He became their COO, and operates that role from Fife.
13. 45 Strathclyde University, Devraj Basu, Senior Lecturer, Accounting and Finance, and, Professor George Wright, Management Science
Devraj and Professor Wright and will discuss how Fife fintech companies could leverage their unique expertise to seed a Fintech sub-ecosystem in an international context. They will also discuss the use of scenario generation and analysis to identify emerging trends in Payments as career opportunities
14.10 Panel Discussion
Stephen Ingledew, Fintech Scotland;
Professor Bill Buchanan, Napier University
Jin Enyi, Advisor on DLT and cryptocurrencies to Rooney Nimmo, an international corporate law firm based in New York, London, Edinburgh and San Francisco with affiliations in Hong Kong, Beijing and Shenzhen
14.45 Coffee Break
15.00 Employment Fair Ingenico, Code Clan, Renovite, and other Fintech Consortium companies
16.00 Close and get home early if you live in Fife!