Fight the flab gently! - Armchair Aerobics today at 11.00 and 2:00pm Gentle Exercise from an experienced teacher
About this Event
Armchair Aerobics with Susan Cunningham
Susan is a qualified dance and exercise teacher, normally working in care homes and community centres, but has now transferred her activities to Zoom.
She provides exercises to music to gently stretch older limbs to help you keep your vital organs healthy and all from the comfort of a stable chair!
All you need is a chair that won't tip over and a flimsy scarf.  You can do it on your own or get your husband/partner to join in.
Watch the video to see what it's like: https://fb.watch/2XZz1Ze4FI/
This is the first of two taster sessions today  - your Zoom Link will work for either session
- a regular course will be set up if there is enough interest.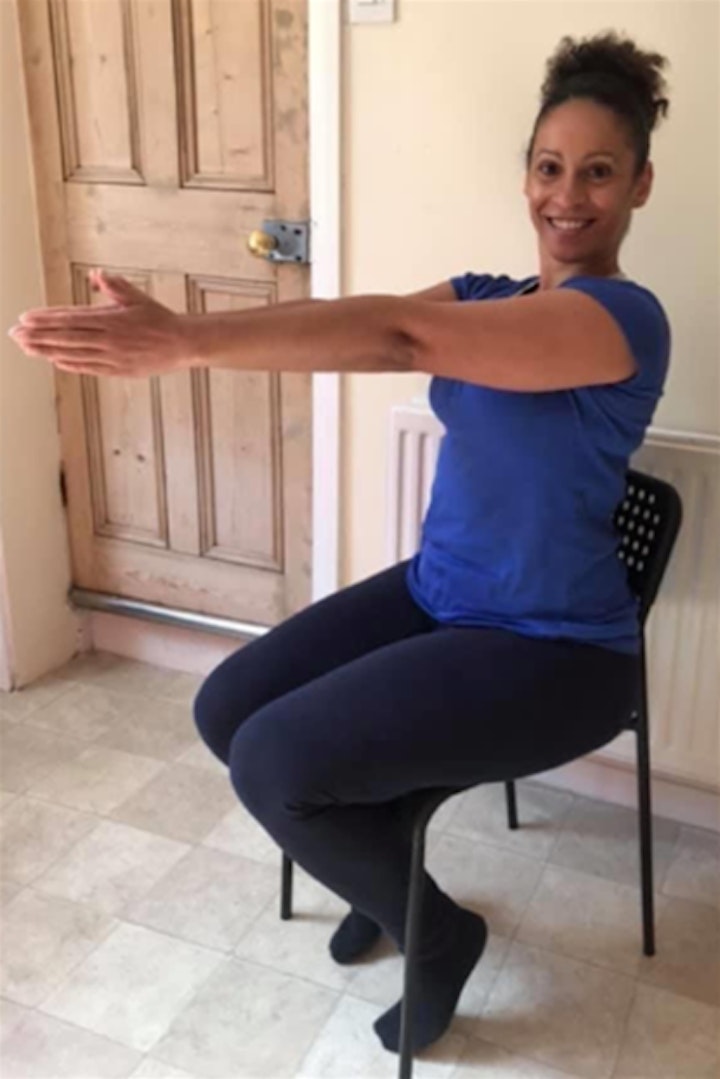 Date and Time
Location
Refund Policy