Auto-biographical writing for performance workshop
About this event
Join Phakama Associate Artist Jake Boston for a writing workshop which explores the fight within! Inspired from his solo show Bare Knuckle which sheds light on the brutal (and often hidden) male world of bare-knuckle fighting, this workshop is open to any young person to explore autobiographical emotional and personal battles.
This is a limited ticketed workshop so book early to avoid disappointment. 18+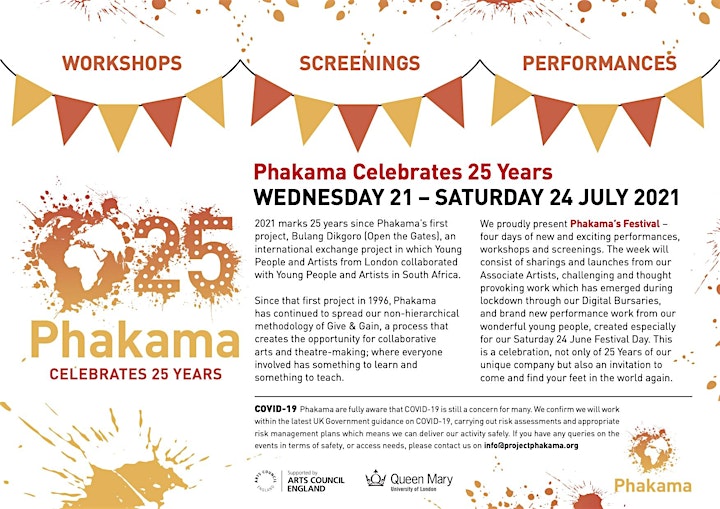 Organiser of Fighting Talk
Project Phakama are a particapatory arts organisation based at the Queen Mary University.
 Through a process that we call Give and Gain, learning becomes two-way; everyone has something they can give to the project and everyone has something to gain. And through this interchange of skills, knowledge, information and ideas, everyone becomes both student and teacher.
We are committed to the practice of cultural exchange and the celebration of shared experiences; by promoting a non-hierarchical educational philosophy through the medium of the arts and training participants to become the Phakama facilitators of the future.