Description
"After I graduated from drama school I was lucky enough to be cast in a big film production, as soon I got on set I became overwhelmed with the craziness. It was so different from being in the theatre and after making many faux pas with set etiquette I felt like I was slowing the production down by not understanding things I was never taught at drama school ! "
Hi, I'm Jamie Weston and I've worked as a freelance film director for 4 years. I've just finished directing my second feature film and I'm currently working on my 3rd. Before directing features id worked on over 40 productions and have learnt quite a thing or two during them.
There are literally thousands of highly skilled, great looking actors that have the potential to be in the top 1% that make it to Hollywood and what often blows their chances are being completely unprepared when it comes to performing on screen in their first minor roles.
As well as on screen, being on set and understanding what to do and what to expect is equally confusing, having the right attitude when simply waiting to be called or waiting for the camera to roll can have a huge impact on being cast again in the future, Simple facts which you will only know from being on the other side of the camera or with years of trial and error. 
So fear not! In this 1 day masterclass We will have fun and play about discovering and ironing out your on screen bad habits by performing and reviewing scenes and You will also be explained basic film and camera theory which will help you by miles.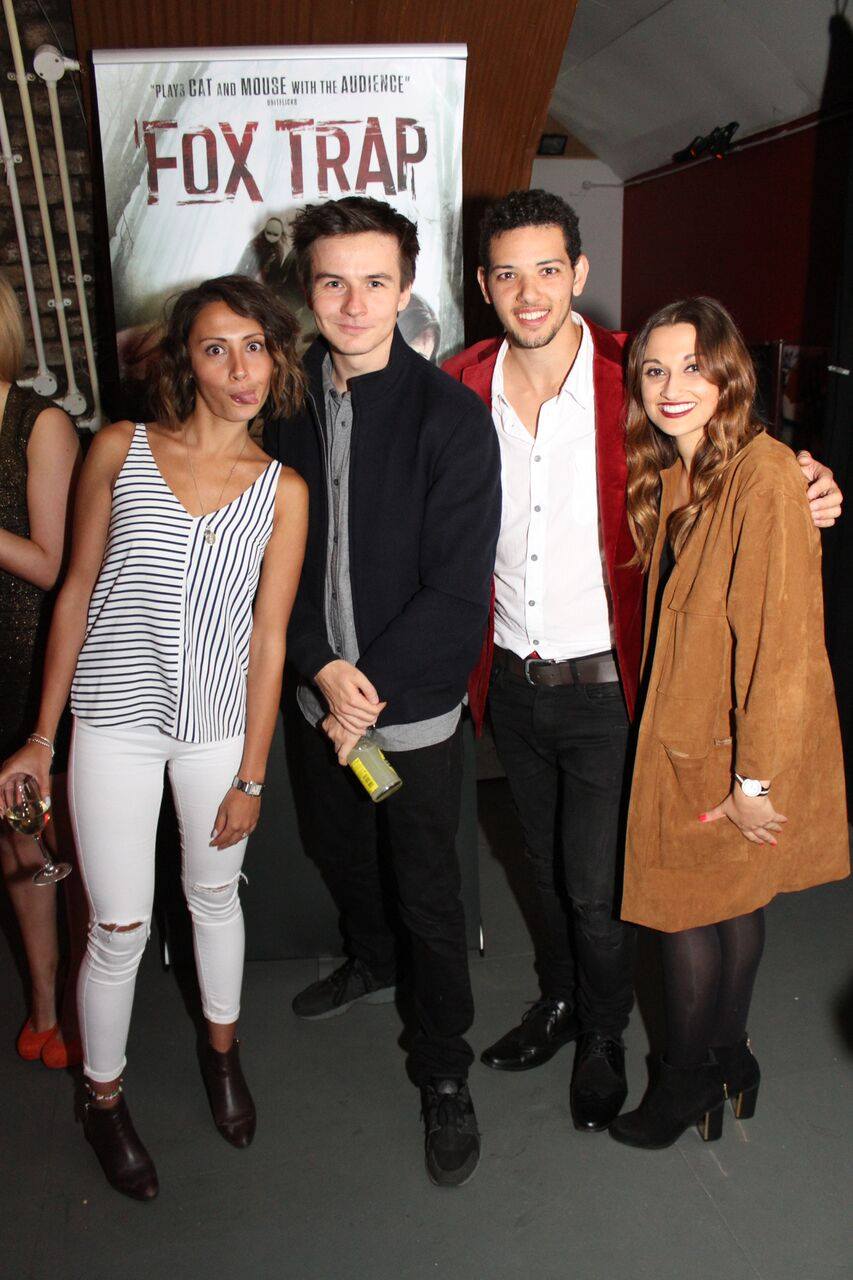 Jamie Weston Director with Cast Klariza Clayton (Skins, Dani's House) & Scott Chambers (Blood Money, Chicken, Hush)
Every pupil will be provided with:
45min Midday break with access to Buffet Lunch. (Vegan & Gluten free options will be available)

All day Tea & Coffee facilities. (Milk Alternatives will be available)

A note pad and pen.

A Completion Certificate.

15% Discount on a future showreel service by Jamie Weston Films Valid till 1/1/2017.