Location
BE-HERE
4 Rue Dieudonné Lefèvre
1020 Bruxelles
Belgium
Join us to find out how Edinburgh's Creative Informatics programme is supporting sustainability in the creative industries
About this event
How can data-driven innovation support sustainability in the creative industries?
Creative Informatics is proud to present a short film at the New European Bauhaus side event programme, showcasing eight case studies from Edinburgh, Scotland, that demonstrate how new technologies and data driven innovation can support creative businesses in taking ethical and environmentally sustainable approaches to their work.
Join us to find out more about projects from Caro Overy & Creative Carbon Scotland, Jeni Allison, Creative Cred, Ploterre, Looper, Edinburgh Tool Library, Sustainable Fashion Scotland and Michael Begg. This in-person film premiere will be followed by a panel discussion with event partners from Edinburgh Napier University, the University of Edinburgh, Vrije Universiteit Brussels and Cardiff University, followed by networking over drinks and nibbles.
The event will take place at Be-Here, in the new upcoming canal regeneration area of the city (near Tour et Taxi), home to a thriving centre of circular economy businesses and social enterprises, including a local brewery that will be open till 11pm.
Through this event, we hope to inspire wider networks of creative practitioners to think about the potential benefits of putting data and sustainability at the centre of creative practice.
Please note: This event is taking place on the first floor and is accessible by stairs only. If you would like to attend and have additional accessibility requirements, please contact Inge Panneels at I.Panneels@napier.ac.uk.
Event Partners
Creative Informatics is an ambitious research and development programme based in Edinburgh, which aims to bring the city's world-class creative industries and tech sector together. CI provide funding and development opportunities to creative individuals and organisations working in Edinburgh and South East Scotland that want to develop new products, businesses and experiences using data and data-driven technology. They are a partnership across four organisations: the University of Edinburgh, Edinburgh Napier University, Codebase and Creative Edinburgh.
Funded by the Creative Industries Clusters Programme managed by the Arts & Humanities Research Council as part of the Industrial Strategy, with additional support from the Scottish Funding Council, Creative Informatics is part of the City Region Deal Data Driven Innovation initiative.https://creativeinformatics.org/
SMIT (Studies on Media, Innovation and Technology) research group was established in 1990 at the Vrije Universiteit Brussel (VUB) and is also part of imec. More than70 researchers at SMIT specialize in social science research in the field of media, creative industries and ICT, with an emphasis on innovation, policy and socio-economic issues.
SMIT-VUB has built up extensive expertise in research into the creative and cultural industries. The expertise was called in and recognized by institutions (such as the European Commission, Department of Culture, Youth and Media, VAF, Viwta, (former) BAM and Flemish Theater Institute, VRT, Department of Innovation, Innoviris, Screen.Brussels) and private players within the creative industries (SACD, SBS, Mediarte.be, Pebble, Roularta, etc.). SMIT was the first in Flanders to start a dedicated research lab focused on studies into e-culture and IT (Cultuurlab). https://smit.vub.ac.be/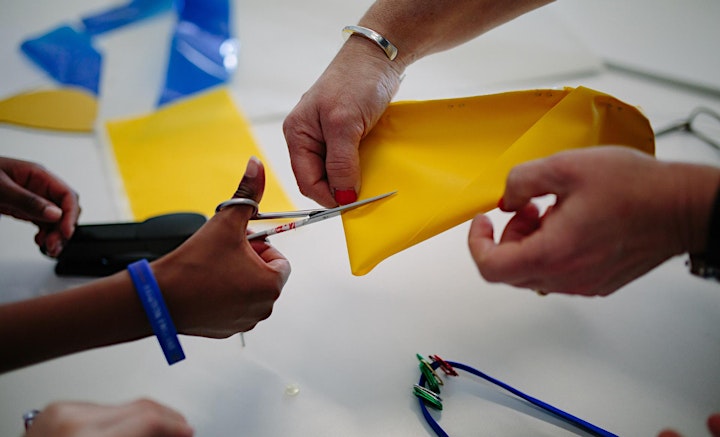 Data Protection
In providing your completed registration response you are giving explicit consent for us to use this data in our programme monitoring and reporting processes. The data is managed confidentially. Your data will be held and used by the Creative Informatics delivery team based at the University of Edinburgh with some data shared with our funders the Arts and Humanities Research Council and the Policy and Evidence Centre based at Nesta. Your data will only be reported in anonymous aggregated forms and will always be processed in accordance with the Data Protection Act 2018 and therefore also in accordance with the General Data Protection Act 2018 and therefore also in accordance with the General Data Protection Regulation (GDPR).