Location
ArtsTwo Lecture Theatre
Mile End Road
London
E1 4NS
United Kingdom
Film Screening at QMUL: Ultraviolence (75 minutes/UK/Migrant Media/2020) + live Q&A with filmmaker and film participants
About this event
**PLEASE NOTE DATE HAS NOW CHANGED TO 10 MARCH DUE TO EXPECTED TUBE STRIKES
Time and Date: Thursday, 10 March at 6PM
Location: ArtsTwo Lecture Theatre, Queen Mary University of London, Mile End Road, London E1 4NS (access via 1 Westfield Way, London, E1 4PD)
Format: Face-to-face event
About
Ultraviolence (75 minutes/UK/Migrant Media/2020)
A film about resistance to state violence
Migrant Media and BLM UK in collaboration with political and cultural grassroots organisations across the UK have joined forces for the ULTRAVIOLENCE 10 CITIES TOUR.
Our next London stop on the Tour is in collaboration with International State Crime Initiative (ISCI) on Thursday, 10 March at Queen Mary University of London. The special screening of this powerful documentary about resistance to police violence will be followed by a Q&A with the families of people killed by the police, the filmmakers as well as BLM activists.
Come and hear how you can help in the struggles for justice, including getting involved in the radical People's Tribunal on Police Killings. You can also watch Injustice, Migrant Media's classic award winning documentary on the same subject here: https://vimeo.com/migrantmedia
Synopsis: Since 1969, over two thousand people have died at the hands of the police in the UK. Shootings, chokeholds, batons, gassing, suffocation, restraint and brutal beatings are some of the methods used. The number of deaths is escalating. Inevitably police officers involved are not convicted for these killings. In this documentary, the families of the victims of police violence demand justice. They ask why society ignores human rights abuses by agents of the state. This reflection on resistance is poignant and political, capturing the brutality and trauma as well as the unrelenting fightback of those who will not be silent about state violence.
Panel
Patrica Coker - mother of Paul Coker who died in Plumstead Police Station in 2005. No officers were ever prosecuted. The case features in Ultraviolence
Faiza Mohammed - cousin of Nuur Saeed who died during a police raid in Woolwich in 2006. No officers were ever held responsible for his death. The case features in Ultraviolence.
Ken Fero - member of Migrant Media. Director of Injustice with Tariq Mehmood and of Ultraviolence and founding member of the United Families & Friends Campaign. Injustice which was released in 2001 and is banned by UK broadcasters
"the perfect reminder to everyone that Black Lives DO Matter" The Canary
"leaves a lasting, shocking impression" British Film Institute
"proudly, cussedly uncontainable" The Guardian
"hopeful in the power of people to resist" Flickering Myth
"intimate details give this essay on injustice its power" The Times
"fearless, unflinching, but above all compassionate filmmaking" Cine Vue
Special Jury Award - Queens World Film Festival 2021
**Please note this event will be taking place face-to-face.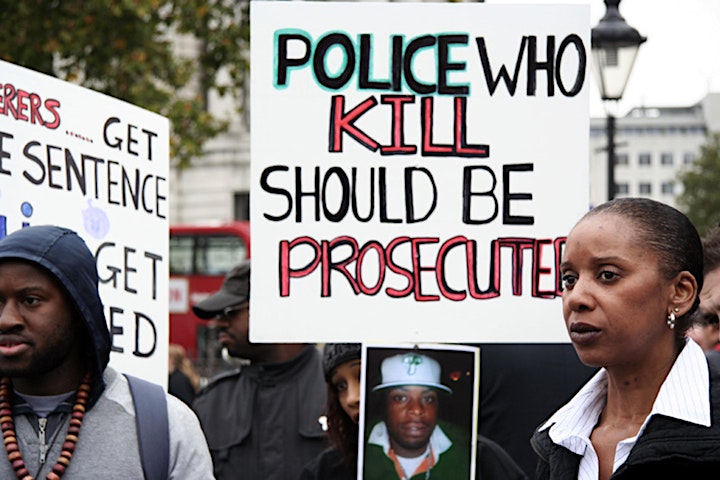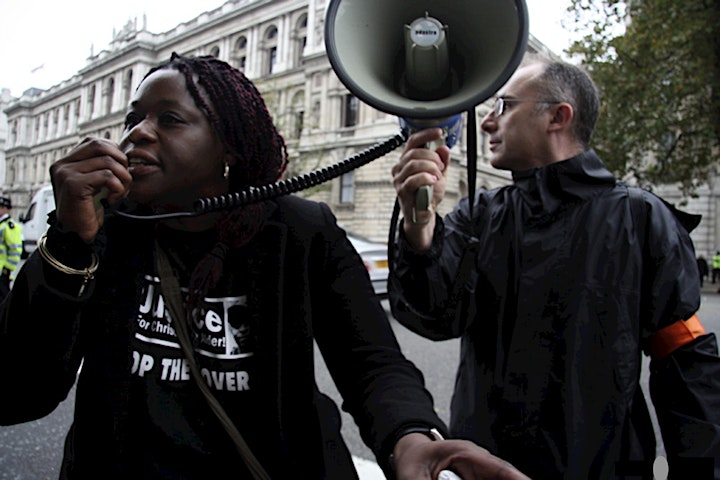 To attend this event you will have completed an online Eventbrite registration. We will be unable to accept on the day registrations.
By signing up to this event you agree that you:
• Have not for the past 14 days had close contact with a person known to have contracted Covid-19.
• Have not for the past 7 days displayed any of the symptoms found here
If you are attending this event, please read and adhere to the Covid Secure Policies for the School of Law. The safety of our students, staff and visitors is important to us, and we will continue to follow the latest government guidance on Covid-19.