Film Screening: Destination Unknown @ Roe Valley Arts & Cultural Centre
Description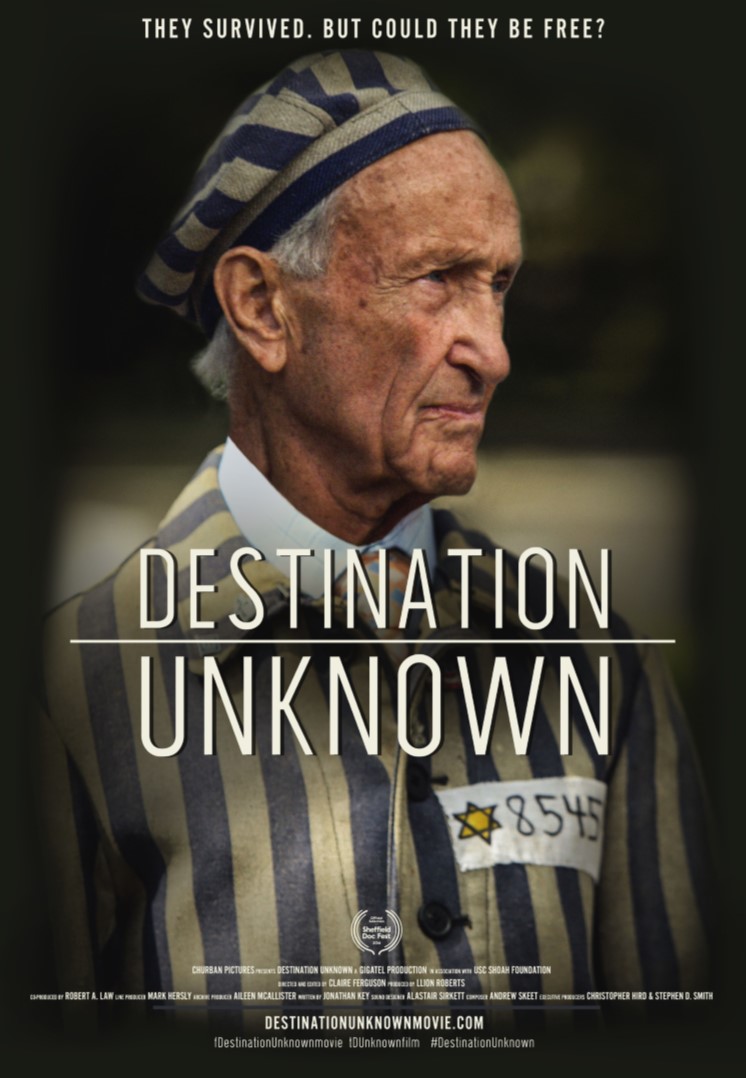 Roe Valley Arts & Cultural Centre will host a free documentary screening of 'Destination Unknown' for post-primary KS3 and KS4 school pupils to mark Holocaust Memorial Day on Friday 26th January 2018 at 1.30pm.
For the survivors of the Holocaust, liberation came over 70 years ago, but what happened during the war still burns inside them. 'Destination Unknown' captures the pain that continues to haunt them, and the resilience needed to live on.
View the trailer here: http://destinationunknownmovie.com/
Twelve Holocaust survivors recall events in this sobering World War Two documentary. The film combines survivor testimony, archive footage and photography to highlight the atrocities committed, with interviewees providing personalised accounts of their experiences. Some survived the death camps through hiding, others as part of a resistance group, and accounts are given of the assistance provided by Oskar Schindler. As well as the events themselves, the documentary also looks at how they have affected the lives of the subjects in the decades since. 'Destination Unknown' is a difficult but necessary insight into the Holocaust told by those that both witnessed and survived it.
Please note that 'Destination Unknown' has been classified as a Certificate 12 film and some scenes may be upsetting for viewers.
Country: UK/USA 2017 - Director: Claire Ferguson - Cast: Ed Mosberg, Victor Lewis, Regina Lewis, Eli Zborowski, Stanley Glogover, Helen Sternlicht, Mietek Pemper, Marsha Kreuzman - Cert: 12 - Duration: 1 hr 21 minutes - Language: English - Distributor: Churban Ltd
'Powerful'
*****
The Guardian

FAQs
Are there ID or minimum age requirements to enter the event?
This film screening is for those aged 12 years and over. It is open to post-primary schools only. All school pupils must be accompanied by appropriate supervision.
What are my transport/parking options for getting to and from the event?
Contact Box Office on 028 7776 0650 or further details.
How can I contact the organiser with any questions?
Please email Shauna.McNeilly@causewaycoastandglens.gov.uk T: 028 7083 1411 or information@rvacc.co.uk with any queries. T: 028 7776 0650.