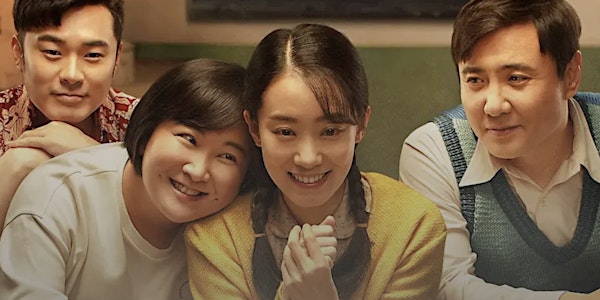 Film Screening of Hi, Mom (2021), talk and Q&A with Prof. Chris Berry
Location
Curzon Cinema, Goldsmiths
Lewisham Way
New Cross
London
SE14 6NW
United Kingdom
Special talk, film screening of Hi, Mom (2021) and Q&A in celebration of Goldsmiths Confucius Institute 10-year anniversary
About this event
Please note that we have now reached full capacity for tickets, however, as this is a free event there may be extra seats available on the day.
If you are interested in attending please register for overflow seating and arrive promptly and we will try our best to accommodate you.
Goldsmiths Confucius Institute is very excited to be hosting a special talk and the very first UK screening of the Chinese comedy film, Hi,Mom as part of the department's 10-year anniversary conference, Past, Present, Future - Chinese Arts Practice.
Hi, Mom (also known as《你好,李焕英》Hello, Li Huanying in Chinese), directed by and starring Jia Ling, was released in February 2021 and has proven to be the most successful film from a female solo-director anywhere in the world.
We are proud to announce that this screening of Hi Mom will be one of the first in the UK.
The film focuses on mother-daughter relationships as it follows Jia Xiaoling as she travels back in time to 1981 to visit a younger version of her mother in the hope of changing the course of history and giving her mother a better life.
Join Professor Chris Berry as he discusses its cultural and artistic relevance in the Chinese and global film industry with a short talk prior to the screening and a Q&A session at the end of the film.
Dr. Chris Berry is a professor of Film Studies at King's College London; his research specialisms include Chinese and East Asian cinema and screen cultures, Screens and Public Space, Gender, Sexuality and Cinema, Documentary Film, Theorizing Screen Studies and Theories of National and Transnational Cinema.
Please note that we will offer Eventbrite ticket holders priority entry to the event, but entrance will still be on a first come, first served basis, so please make sure you arrive on time to avoid disappointment.
Doors Open: 6pm
Talk followed by screening and Q&A
The film will be in Mandarin Chinese with English Subtitles.
Running time: 128mins
Photo Credit: worldofchinese.com