Film Screening: 'Young, Black and Looking to Heal' + Q&A
The documentary screening comes as a follow-up to the Community Healing pilot premiered by youth-led social action project, Hackney Account.
About this event
Free Online Film Screening: 18:30 - 19:30
Live Q&A: 19.30 - 20.00
Registration: Free
Event language: English
Organisers:  The Plug: YIA x Hackney Account x Hackney Archives
About the film:
Director: Thaddaeus Brown | Filmmaker: Yolanda Lear | Year: 2021 | Length: 45 min+
How can I join the event? You will receive an email with YouTube premiere link for the screening and a Zoom link for the Q&A closer to the event.
About this project
This documentary follows the journey of Yolanda Lear, Author, Activist and Hackney local discussing "healing" with health specialists, historical researchers, social scientists, community groups and more.
Hackney Archives has commissioned this project to produce an informative and relevant resource for young black residents growing up in an ever-changing borough, nation and world. As well as to serve as a visual resource to aid the vital youth work that community groups and organisations deliver in Hackney.
Archives Manager, Dr. Etienne Joseph, first invited Hackney Account to discuss the possibility of a visual project when he saw how material donated by a local resident (Janice Knight) relating to historic policing issues in Hackney could support the work they were doing to hold the police to account. This conversation marked the beginning of COMMUNITY HEALING, a youth-led project created to inspire more dialogue, understanding and learning, between different groups in our community; Hackney.
This project builds on the groundwork of normalising healing laid by that pilot but has a more uplifting goal to produce a comprehensive self-help resource for young people and to aid and promote the vital support and more social aspects of healing that community groups and organisations already provide to African/Caribbean diaspora in Hackney.
About the filmmaker
Yolanda Lear | Author, Activist, Community Researcher, Youth Leader – A mental health advocate and a champion of resilience, Yolanda is no stranger to some of the difficulties life can throw one's way.
Releasing her first book, "A Journey To An Undefeated Mind", supporting community organisations like Hackney Account, Politically Black and The Cool Down Café are all a testament to not only her character but her purpose to bravely face the world and demand solutions to systemic inequalities, learning new things about herself and healing along the way.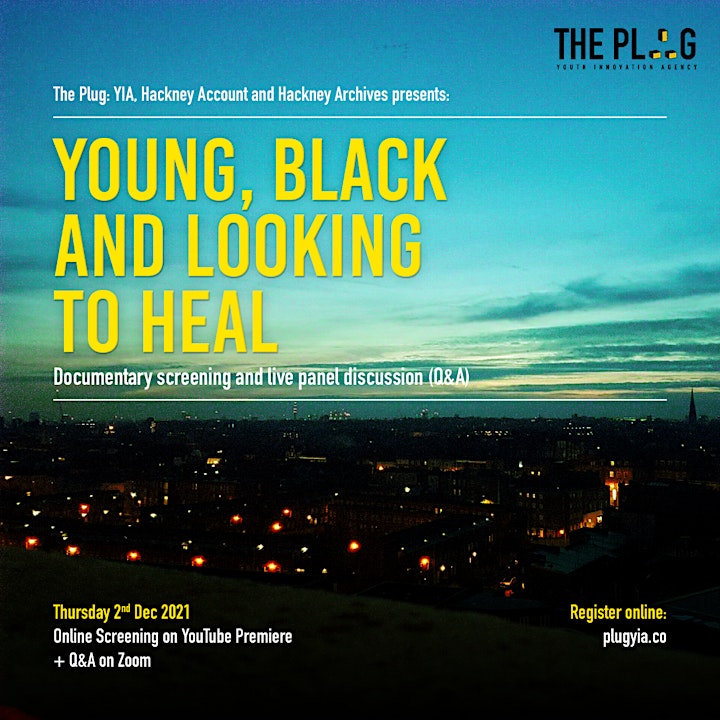 Organiser of Film Screening: 'Young, Black and Looking to Heal' + Q&A