FILM: We are Legion - The Story of the Hacktivists (4.15-6pm)
Location
Malet Place Engingering Building, Room 1.03
Malet Place
London
United Kingdom
Sales Have Ended
Registrations are closed
Due to the nature of digifest - venues may change - we would like to give anyone the opportunity to participate and may try and change venues to accommodate levels of interest. Therefore please be responsible about making unused tickets available. It is easy to manage your bookings - just log into Eventbrite - go to the My Tickets tab for your account and cancel, book or join a wait list for sessions. If we are not able to accommodate levels of interest we want to live web stream sessions - of you can not get tickets why not volunteer then you will get to see the session and help make it happen - help others watch on the share live web streaming sites we want to be running throughout the festival. Many thanks The digifest team
Description
We are Legion - The Story of the Hacktivists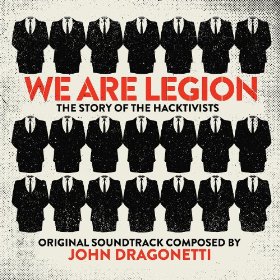 The radical online community known as Anonymous has regularly featured in news stories around the world for attacks or 'raids' on organisations ranging from Sony, Mexican Drug Cartels, Mastercard, Visa and the Church of Scientology.
Anonymous see themselves as activists and defenders of freedom of speech and personal privacy. They have supported many issues with activities ranging from launching cyber attacks on governments to support the Arab Spring and supplying tech support for the Occupy movement.
The film made up of interviews with current members- - some after their release from prison and others awating trial - and follows the story from the start of Anonoymous on website 4Chan to where it is today - a global movement redefining civil disobedience for the digital age.
---
Participate on Twitter
Interested but can't make it to the session? Tweet your thoughts and opinions to @ucldigifest with hashtag #dflegion and populate the discussion online!
---
Filming, photography and recording
Participants are encouraged to take photographs, film clips and recordings of sessions and distribute these via social media. In addition the event organisers will be capturing the event and distributing photographs and film clips via the event website and other public channels. By attending a digifest event you consent to photographs and film clips being used in this way. Please inform the event organisers at each session if you do not wish to be recorded and we will endeavour to ensure this. For queries, please contact ele@ucl.ac.uk.