The essential elements to structure a crime drama, create nail biting tension, go deeper into character development, & build evidence trails
About this event
Crime dramas, mysteries, and procedurals are a staple in our entertainment diet. Netflix. Amazon. Hulu. You can find a crime show any hour of the day or night all across the globe! From to Stranger Things to True Detective to Mind Hunter, there truly is a crime story out there for every one.
Great crime shows don't just happened. They are highly engineered. And Hollywood knows how to kill it (pun intended)! This seminar offers professional tips, advice, and practices for penning your most compelling crime story to date!
Crime author, TV and film writer, and forensic specialist, Jennifer Dornbush, will walk you through the foundational principles of crime and mystery writing that will help you ramp up the emotional grab, intrigue, suspense, and thrill of your next project – whether short story, novel, film, TV or other media platform!
This seminar focuses primarily on learning the essential elements needed to structure a crime drama, create nail biting tension, go deeper into character development, and build successful and suspenseful evidence trails.
What you'll learn:
11 crime story types & which one's best for you
3 things you need to create a captivating crime
5 Key Characters every crime fiction must have
8 Crime Story Essentials that often get overlooked
6 types of evidence to create solid clue trails.
3 forms of love to raise the stakes.
10 story tropes to elevate tension and suspense.
4 best angles to tell your crime story
Lots of Crime Story Case studies
Workshop activities that will launch your next project!
Who should attend?
Emerging writers with at least one manuscript under their belt.
Writers looking to sharpen and elevate their crime writing skills.
Writers who want to be more authentic in their voice and story telling.
Writers who want to jump start a new crime story.
Writers who are having trouble making their story stand out.
Writers who want to gain a competitive edge.
Writers who are serious about taking their story to the next level.
Writers who are able and willing to work in a group setting to give and take notes
About the tutor
Jennifer Dornbush – is a screenwriter, author, international speaker and forensic specialist. As she says, "I grew up around death".
The television or movie screen is the closest most people will ever come to witnessing the forensic world. But Jennifer was raised in it. As the daughter of a small town medical examiner whose office was in their home. There were body parts in the fridge. She investigated her first fatality, an airplane crash, when she was 8 years old, picking up pieces of skull with her father who simply saw it as an anatomy lesson. The first of many coroner lessons she experienced over two decades.
After exploring journalism and high school teaching, Jennifer turned seriously to screenwriting where she began to connect her coroner world to her writing. She sought out a degree at the Forensic Science Academy in Los Angeles to gain more forensic training and earned a unique kinship with LA's top CSIs, fingerprint specialists, DNA scientists, and detectives.
To share her love of forensics with the writing world, she authored the top selling non-fiction authoritative book, Forensic Speak, used by not only by show-runners and writers, but also crime investigators and law enforcement.
She created an Amazon top selling mystery novel series, The Coroner's Daughter. The first book in the series, The Coroner, was released in 2018. The second in the series, Secret Remains, was released January, 2020. She is developing the series for TV.
She wrote the theatrically released film and novel, God Bless the Broken Road (2018). She has developed a TV crime drama series with Echo Lake and Hoplite Entertainment. She also adapted a popular YA novel to script, and sold a children's show.
As a forensic consultant, she is frequently asked to consult with TV writers on shows such as: Bull, Conviction, Hawaii Five-O, Leverage, Suits, and Rectify. She teaches screenwriting and mentors aspiring writers.
Jennifer is a member of the Writers' Guild of America, Sisters in Crime, Mystery Writers of America, & FBI Citizen's Academy Alumni.
And she has a great sense of humour.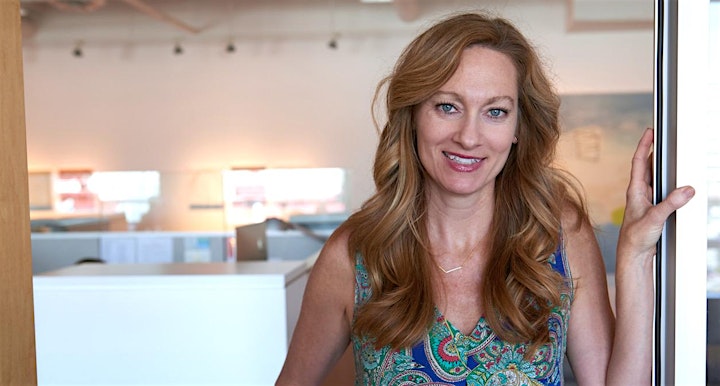 Organiser of Filmmaker Intensive: Crime Writing from the Trenches of Hollywood
Raindance is dedicated to fostering and promoting independent film in the UK and around the world. Based in the heart of London, Raindance combines Raindance Film Festival, training courses, which are offered throughout the year through its 10 international hubs, and the British Independent Film Awards.
Operating for more than 25 years, we offer a wide range of evening and weekend film training courses in London and online - all taught by experienced film professionals. Our courses, classes and workshops include some of the most popular in the UK, spanning disciplines and crafts such as screenwriting, directing, producing, cinematography, VR, special effects, editing, lighting, sound and short film making to name just a few. Whether you are a complete beginner or a practising filmmaker, we are sure we have something to entice you into choosing one of our many filmmaking classes. Any questions? Contact us on 020 7930 3412 Monday - Friday between 10 am - 6 pm, or email us on courses@raindance.co.uk.