Description
Final Friday Science: An initiative to offer business leaders innovative, profit boosting, scientific talks, along with great networking opportunities and fabulous coffee.
We start promptly at 08.30 and we will finish by ten o'clock, but do arrive early for the first hit of coffee. You will hear useful presentations, meet fascinating people and fit this easily into your working day.
Final Friday Science is a collaboration between The British Psychological Society (South West), Set Squared* and Haddleton Knight. The events are aimed squarely at decision makers, with unapologetically top drawer speakers tasked to give you memorable scientific information to help your organization's performance.
OUR SPEAKERS
Professor Ed Keedwell
Ed is an Associate Professor in Computer Science. He joined the Computer Science discipline in 2006 having previously been a Research Fellow in the Centre for Water Systems and was appointed as a lecturer in Computer Science in 2009. He has research interests in nature-inspired computing techniques (e.g. genetic algorithms, neural networks, cellular automata) and their applications to a variety of difficult problems taken from bioinformatics and engineering. He leads the Nature-Inspired Computing group which currently has a number of PhD students and research staff, with 7 alumni students and 5 researchers. He has been involved with successful funding applications totalling over £2 million from the EPSRC, Innovate UK, EU and industry.
Dr Elicia Robinson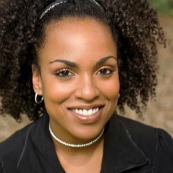 Elicia is a chartered social psychologist, certified change manager and leadership coach with deep knowledge of how to understand, inspire and lead people through change in organisations.

Recognised as Subject Matter Expert and Technical co-Lead for Culture Change at Atkins, Elicia has an affinity for identifying the psychodynamic factors that frame mindsets, foster engagement, and facilitate better ways of working. Much of her success stems from appreciating how personal values shape the way we evaluate ideas and experience.

Having earned a PhD from Cambridge titled "The Psychology of Change in Organisations: Mindsets and the Paradox of Continuity", Elicia has gained extensive exposure to best practice in helping individuals, teams and businesses build the leadership capabilities to improve how we develop and inspire people to change, grow and go further.

Elicia will present the crux of her doctoral research in a talk titled 'The Psychology of Buy-in' where she will discuss her key finding in in the race to become fit for the fast-approaching future, solutions that hinge on the way ideas are framed and reframed, solutions that inspire leadership potential and purpose – so that leaders of today can change tomorrow for the better.



---
*Set Squared is the enterprise collaboration between the universities of Bath, Bristol, Exeter, Southampton and Surrey