Description
Are You Truly Interested in Owning and Profiting FromYour Very Own, Fully-Automated, Home- Based, 6 or Even 7-FIGURE PER YEAR Online business?
Sign Up Today For This Amazing 2 Day Live Event!
* August 4th to 5th
* August 19th to 20th
YES! Well how about....
We build YOUR online business for YOU!
We will PERSONALLY show you LIVE in person EXACTLY how it runs so it can make YOU 5, 6 or even 7-Figures a year on almost total AUTO-PILOT!
This is not a 'pitch fest' - This is what you will be learning so you can take away and execute:
* The secrets of 7-figure success by Paul Lynch
* How to set up and profit with eCommerce - without EVER having to stock inventory
* Facebook Ad's Mastery - How to crush it online with Facebook
* Our brand-new Facebook 'giveaway' system
* Blogging Masterclass and how to really profit with video
* Learn how to trade FOREX with our in-house master trader
...and much more

YES! This even includes a 2-night stay in our hotel!
The event is taking place in our new offices in Brockhall Village, Blackburn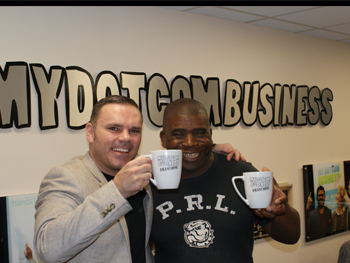 We will be handing you the keys to a Genuine 6 & 7-Figure 'Business-In-A-Box'
...Where we GUARANTEE YOU WILL BE MAKING MONEY from DAY ONE!
....and shortcut your way to 5, 6 or even 7-figure success
This is a Once-In-A-Lifetime chance to COPY US and even get us to do all the hard work FOR YOU!
This is your chance to start earning that life-changing income that you and your family have always desired!

I promise you… if you really want to make genuinely life-changing income and become an ONLINE MILLIONAIRE fast… then this is truly your golden ticket!