Webinar for operations folks who wear the finance hat too and want to learn how to run the finance function better.
About this event
Operations Nation is thrilled to bring you the #6 event in the "Finance for Ops" series.
Join via this link: https://us02web.zoom.us/j/83987137207
Join us for our last event in the Finance for Ops Series! This time, it's an online panel with four incredible finance and operations leaders who will be discussing a topic that is close to heart to many of us in operations who happen wear the finance hat: how to hire a finance team?
We'll cover:
At what stage of the company do you hire a finance team?
What skillsets do you hire for?
How large should the team be?
...and much more. We will also inform the direction of discussion with the questions you all submit during registration, so feel free to ask away.
Our panel: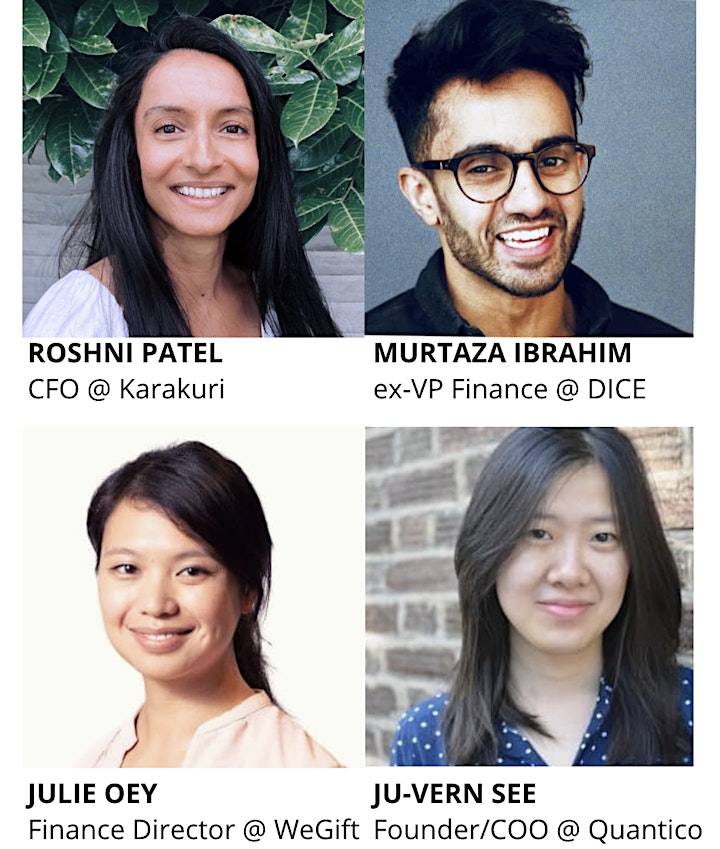 [Panel moderator, Finance for Ops series co-organiser & content partner]
Co-founder and COO at Quantico. Previously, operations & finance startup consultant, Head of Finance & Operations at RotaGeek, early finance team member at Receipt Bank.
Ju-Vern also led Finance for Ops #2 webinar on Capturing Accurate Data. Check out the recording here.
Currently scaling finance & ops at WeGift. Previously, Head of FP&A / Commercial Business Partner at Monzo where she built the finance team from scratch.
Julie also led Finance for Ops #3 webinar on Financial Planning & Fundraising. Check out the recording here.
Most recently VP Finance at DICE, and in other consumer tech companies after leaving KPMG. Experienced in fundraising, building multi-discipline finance teams, launching and scaling in new markets.
CFO at Karakuri. Previously in various senior finance positions across a number of corporates and SMEs including Universal Music Group, building and transforming finance and operational functions whilst improving processes along with acquisition and sale of companies.
Roshni also led Finance for Ops #4 webinar on Financial Compliance. Check out the recording here.
Agenda:
6:30 pm - start [you will receive Zoom link prior to the event]
7:30 pm - Q&A
Finance for Ops is for you if...
You're a current or an aspiring operations leader
Finance is one of your current responsibilities
You're not a finance professional but would like to learn more about building and running the finance function smoothly and efficiently
The important bit here is..."For Ops".
This event is by ops people, for ops people.
Our goal is not to provide generic content that you can easily find elsewhere, but to make sure that it is delivered to you by your peers who've been through journeys very similar to yours, built and worked closely with operations teams, and understand the challenges that YOU are facing.
We're all jacks and jills of all trades. We learn on the job, and few of us have formal qualifications that are relevant to any functions we are responsible for. But we can share our collective knowledge to help each other be more effective, so here we go!
Why Finance for Ops?
Ops people, more often than not, are not trained accountants/finance professionals.
Yet because we're good at figuring things out, our role is usually "everything else in the company". Amongst all the other balls to juggle, we end up handling the company's finance function too - especially in the early stage companies.
That's cool! We're smart and can figure things out - we always do, even if by way of trial and error. But when it comes to the company's finance, errors can sometimes cost very dearly. A slip of a finger in a financial forecasting spreadsheet and...bam, the company's runway has doubled in time...or has it?
So how, without any formal training, can we ensure that we do this right? What do we need to look out for? What sort of help is available for us? How can we make sure we run the finance function as efficiently and accurately as possible? And that when the company is grown up enough to hire a someone in the finance team (what experience should they have, should I outsource, and when do I hire for what?), they don't cringe at our hard-coded spreadsheets and the mess we've made out of the VAT returns. And when you've put together a finance team...how do we continue working together?
BONUS: if the finance function hasn't yet been something you needed to worry about, don't worry - as you climb the career ladder, it will be. Pretty much every Ops Director / COO job description comes with responsibilities of managing budgets or running P&L, and the further you go, the more of a commercial mindset you've got to have.
Finance for Ops event and content partner is QUANTICO - your in-house finance team.
Quantico Financial deliver world class finance teams to rapidly scaling businesses. There's no need to hire one person full time and expecting them to do everything. They provide a mix of skill-sets, supported by unlimited access to their methodology and subject matter experts.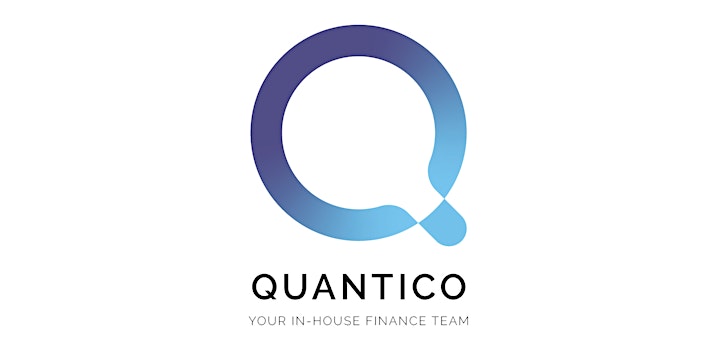 Operations Nation (ON) is a digital ecosystem designed to showcase the people, systems, and processes that power our businesses and make the world go round.
ON is a one-stop shop for anyone with an interest in or passion for operations:
Bright young people who don't know they would make great ops professionals
Those who are aspiring to be ops managers/leaders, but aren't sure how
Existing startup/scaleup ops managers who are seeking more resources to be the best ops leaders they can be
Experienced ops leaders who are happy to share their expertise and knowledge
ON mission is to create and curate a knowledge base filled with ops-specific content, tools, resources, and workshops to help operations professionals not only survive, but thrive, at every stage of their ops career.
ON vision is a world where operational best practices are just as readily accessible as any other business information, where operations is just as respected a discipline as strategy, and where young men and women are as likely to aspire to become operational leaders as CEOs.
Organiser of Finance for Ops #6: How to Hire a Finance Team? [ONLINE PANEL]
Operations Nation (ON) is a one-stop-shop for anyone with an interest in or passion for operations:
Existing startup/scaleup ops managers who are seeking more resources to be the best ops leaders they can be
Experienced ops leaders who are happy to share their expertise and knowledge
Those who are aspiring to be ops managers/leaders, but aren't sure how
Everyone else who don't yet know they would make great ops professionals