Financial Awareness Afternoon Workshop | South London

Saturday, 30 September 2017 from 13:00 to 17:00 (BST)
Event Details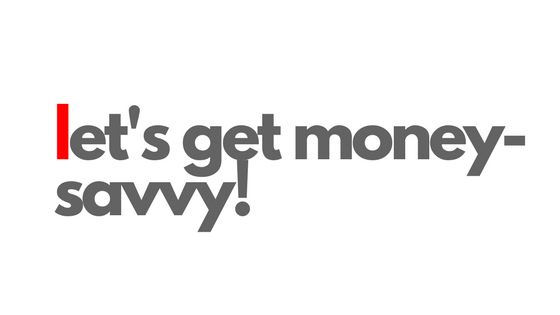 RELATIONSHIPS WITH MONEY
One of the many challenging aspects of growing up can be learning how to form healthy money habits.
We all have a relationship with money, irrespective of our bank balance.  The world is made up of careful planners and savers, compulsive spenders, reluctant spenders, misers and so the list goes on.  Some people see money as a highly important status validator, others see money as a facilitator or simply a necessary evil. Money can render people anxious and fearful, but it can also generate an addictive source of pleasure and adventure. Most of us though, fall somewhere in between.
TEMPTATIONS, DEBT, RETIREMENT
A few minutes on the Internet and any child can find more than a few things to tempt them and online shopping and e-commerce sites make it all too easy for young adults to part with their money. It's more important than ever that children learn early on the value of saving and delayed gratification.
With better financial awareness, children can begin to form healthy money habits while still in secondary school, equipping them the right skills to manage their pocket money and later on in life their student loans and so on.
Retirement, yes it's a long way off, but future generations of retirees won't enjoy the same benefits as we hope to from state pensions. More than ever, young people today are going to have to save more and invest wisely and earlier if they want a comfortable retirement.
ABOUT OUR WORKSHOP
Our financial awareness workshop is designed specifically for the 9-14 age group and through a variety of exercises, discussions, team activities and quizzes, we provide children with a solid understanding of money, setting the foundations upon which they can form a healthy relationship with money.
We cover areas including ways to earn, manage, grow and save money. Collaborative exercises include estimating household expenses, introducing children to the multitude of costs families incur. We explore relationships with money and how the relationships can impact on financial well-being. We look at the benefits of giving and introduce children to a multitude of ways they can become money-savvy.
TICKETS AND DISCOUNTS
Our workshop costs just £15 and is a small investment with lifelong benefits.  We also offer a an add-on discount of 30% to friends and siblings.
MATERIALS
We provide all materials on the day, together with drinks and snacks and children will receive a little goody bag to take home!
FURTHER INFORMATION
For further details about our workshop or to enquire about group bookings or private sessions (minimum six attendees), please contact us by email at talktous@campevolution.co.uk or call our offices on 0161 706 0144.
We will be more than happy to talk or meet with you to discuss our workshops and school holiday residential camps.
We look forward to welcoming your children.
Ezi, Shola & Rebecca
---
ABOUT THE TEAM
Shola holds a degree in Engineering and is a teacher of mathematics. She spent a number of years in the US working with children. 
Ezi holds a degree in Pharmacology and built a successful career in clinical research before branching out and founding a successful training, coaching and consulting firm. For many years Ezi has volunteered with youth groups.
Rebecca holds a degree in Human Resource Management and worked for more than a decade for two prestigious global investment banking houses. She is a member of the Chartered Institute of Personnel and Development.
REFUND POLICY
If your child can no longer attend an event, please give us at least seven working days' notice via email and we will be happy to refund 100% of your booking fee or book you on to a subsequent event to the same value. Cancellations after this time will be non-refundable and non-transferable. If we have to cancel, reschedule or change the event, you are entitled to a refund of at least the face value of your ticket.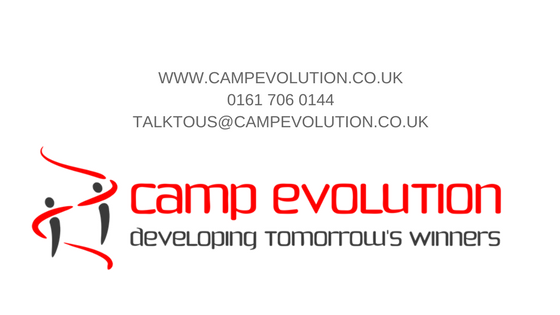 When & Where

Lewisham
Manor House Library, 34 Old Road
Hither Green
SE13 5SY London
United Kingdom


Saturday, 30 September 2017 from 13:00 to 17:00 (BST)
Add to my calendar
Organiser
Camp Evolution UK
CAMP EVOLUTION UK
RESIDENTIAL CAMPS & WORKSHOPS
FOR 9-14-YEAR-OLDS 
We are dedicated to building and strengthening the soft skills that are fundamental to teen success now and in later life; preparing pre and early teens for a brighter future.
Our broad range of personal developement activities and workshops,
will enable your child to gain the much sought after confidence and soft skills to stand out from the crowd.
Posessing well developed soft-skills is a must for today's young people, so invest in your child's future with us. Our residential camps and workshops provide the perfect balance of fun and learning.
Children thrive with us, learn lots of new things and gain newfound motivation.
Financial Awareness Afternoon Workshop | South London