Financial Foundations and Wealth Creation Strategies
About this Event
Whatever stage you are, in your finances, join the conversation, share, listen, engage or take notes. We will cover principles including managing money, saving, investing, maximising earning potentials, attaining financial freedom and financial well-being.
● Penny principles
- Money management tools
-Debt recovery
- Financial well-being
- Credit
- Life-stage and lifestyles
● Goldmines
- Investments
- Entrepreneurship/side hustles
- Property
● Active exchange
- Interactive discussions / Questions
- Networking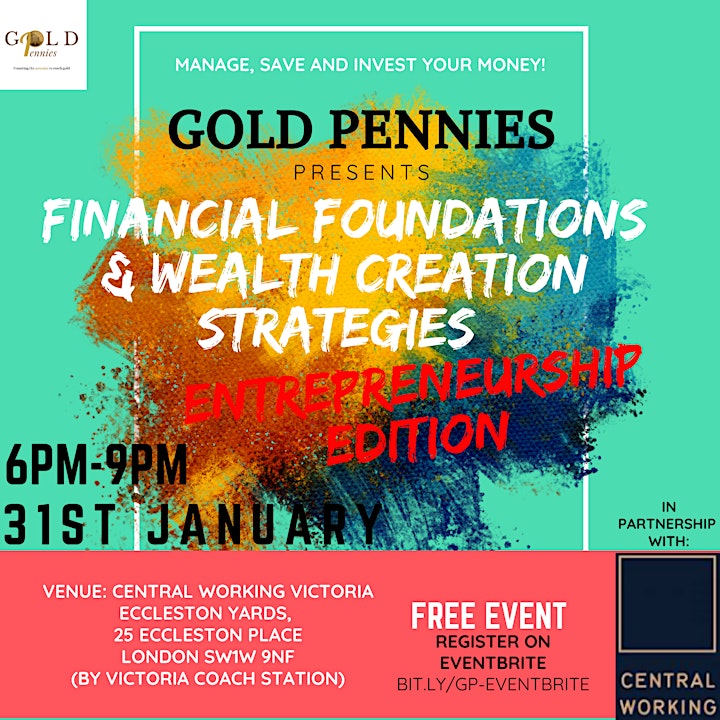 The Entrepreneurship edition comes with a line up of speakers that will share their stories and lessons.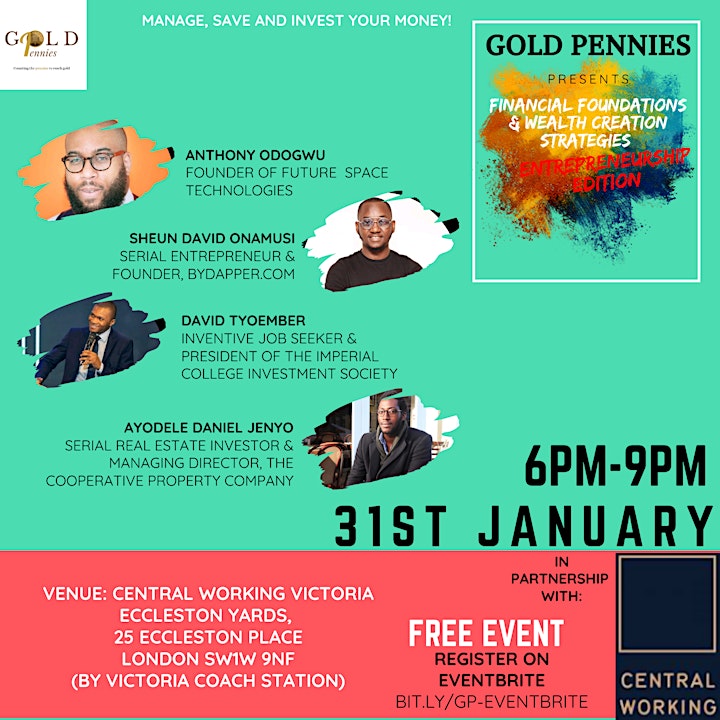 Register today - spaces are limited!
We look forward to seeing you.