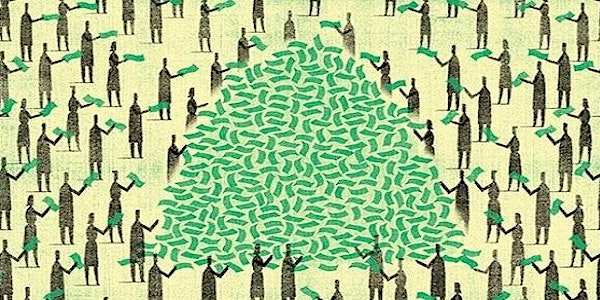 Financial Innovation Today: Towards Economic Resilience
Location
Leeds Town Hall
Leeds
LS1 3AD
United Kingdom
Description
In an age of financial crisis and fiscal austerity, can money and finance be a force for good?
This event will launch the Bauman Institute's report on the alternative finance movement in the UK.
A buffet lunch and tea and coffee will be provided.
Drawing upon interviews with senior figures in the UK's fast-growing 'alternative finance' sector, we argue that alternative finance – such as crowdfunding, community shares, and peer-to-peer lending – has the potential to reclaim money as a social good and contribute to building a more democratic and resilient economy, particularly at local levels.
But questions remain over whether the alternative finance movement can continue to be 'alternative' to the mainstream finance industry – and what the implications of this might be for the sector and those exploring alternative funding streams in a context of fiscal austerity.
Agenda
13:00 – 14:00 Buffet lunch with tea and coffee
14:00 – 14:30 Report presentation by Dr Mark Davis, Bauman Institute
14:30 – 14:45 Response by Anna Laycock, Finance Innovation Lab
14:45 – 15:30 Table discussion
15:30 - 15:45 Tea and coffee
15:45 – 16:15 Plenary: tables report to room and general discussion
16:15 – 16:30 Closing remarks
This research was funded by a grant from the Friends Provident Foundation.