A chance to kick-start your journey in better personal financial management and investment!
About this event
Financial literacy, in short, is defined as 'personal financial education'. It provides an understanding of financial components and skills such as budgeting, investing and personal financial management. With a limited amount of money, it is often scary to think about the future. Should we start investing in stocks or save the money in piggy banks? How do I budget for my expenses? Should I spend money on treating myself? Student loan? Retirement plan?
As university students, we are halfway through our transition to adulthood; hence it is best to strengthen our knowledge in money management.
Join our Financial Literacy session to learn more!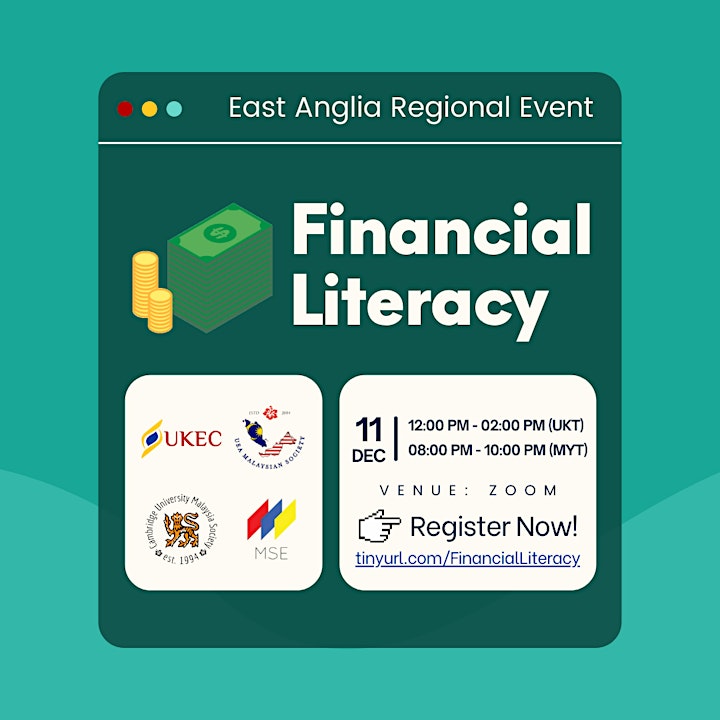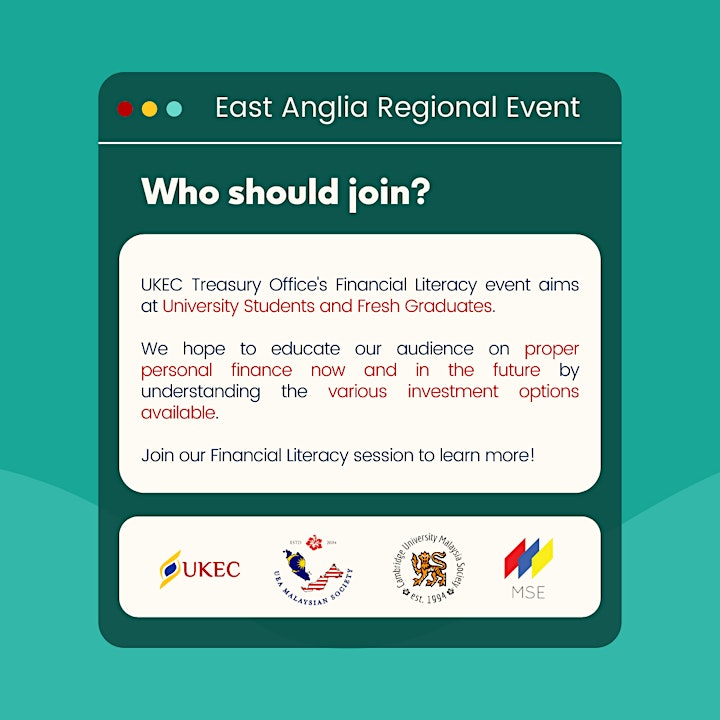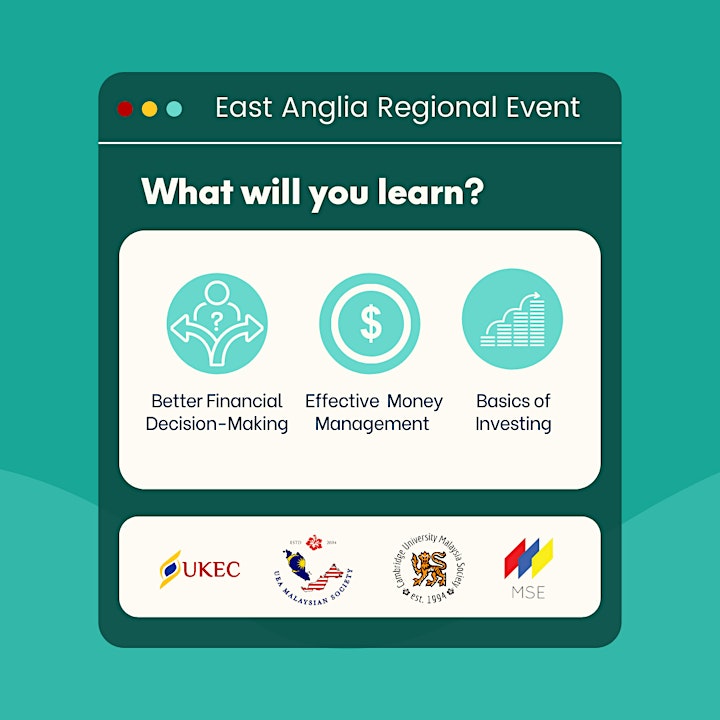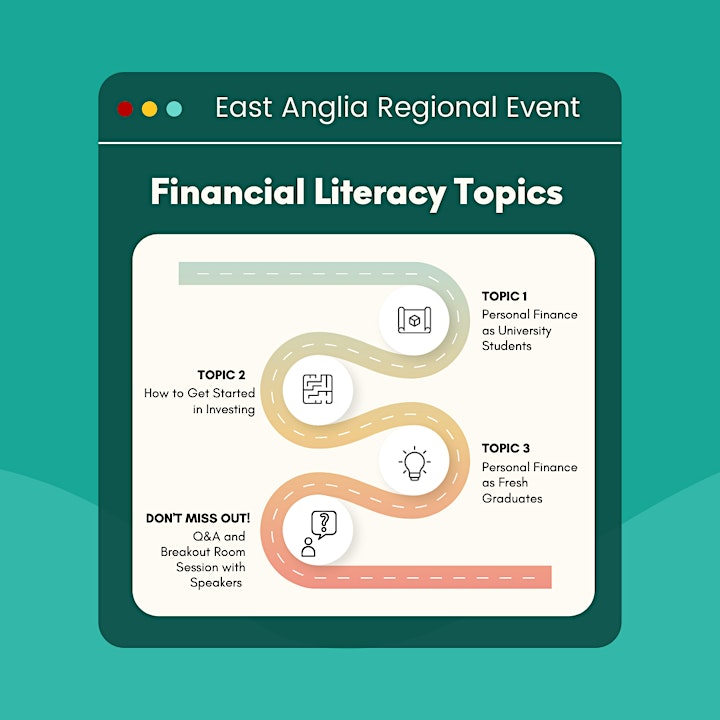 Organiser of Financial Literacy
The United Kingdom and Eire Council for Malaysian Students (UKEC) is the umbrella body of all Malaysian Students Societies in the universities based in the United Kingdom and
the Republic of Ireland. Currently with over 77 Malaysian Societies as its constituent members, UKEC serves as an integral platform representing the collective interest
of over 16,000 Malaysian students in the UK and Republic of Ireland. UKEC's objective is to contribute towards nation building by championing our brand of
student activism and developing student leaders today into Malaysian leaders of tomorrow.