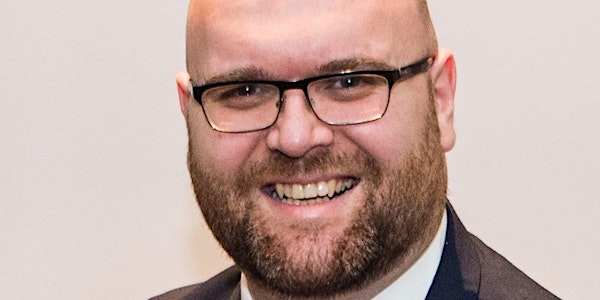 Financial Liverpool 10/19 - Insuring futures: How the profession must adapt...
Description
Financial Liverpool CPD Event - Thursday 3rd October 2019

Title: Insuring Futures: How the profession must adapt to achieve real equality.
Speaker: Adam Owen, PFS President

Timing
Coffee and networking 12:00 - 12:30

CPD talk 12:30 – 13:30
Buffet Lunch and networking: 13:30 – 14:30
Venue
Tilney offices, Liver Building, Pier Head, Liverpool L3 1NY
PLEASE USE THE RIVERSIDE ENTRANCE
Details
In this talk, Adam Owen takes a look at the unconscious biases that, if left unchecked, can create unequal outcomes even when we think we are doing the right thing,

The target audience will be financial planners, paraplanners, legal professionals, accountants and investment professionals.
Learning objectives:
To understand the key messages from CII research into the future of financial planning and risk from the perspective of creating equality and countering unconscious bias.

Be able to apply simple techniques and practices to adapt your business and mitigate the risk of unconscious bias.

About the speaker:
Adam is Curriculum and Training Director at NextGen Planners. He joined the profession in the mid 1990s and has held advisory roles within direct sales and the IFA sector and provided technical compliance support to both DA firms and Networks. He was a founding director of support provider EQI Consultancy and has held a variety of senior compliance and supervision positions. More recently, he has focused on developing career pathways throughout the profession, becoming a CII and PFS accredited trainer and President of the Personal Finance Society.

Organiser of Financial Liverpool 10/19 - Insuring futures: How the profession must adapt to achieve real equality
Financial Liverpool is a society for professionals working in the financial services sector in Merseyside, including financial advisers, discretionary fund managers, pension providers, private client lawyers etc.
We host ten meetings per year, usually the first Thursday of the month (from 2018 onwards).
The current format is a talk for about an hour followed by a lunch where you can network with fellow members.   The events start at noon and are hosted by Tilney in the Royal Liver Building.
The events are free for members, and membership is free if you are a member of CII/PFS (otherwise a charge of £60 applies for your firm's annual membership).
Click here for more information on how to join.
Financial Liverpool used to be called Merseyside Life & Pensions.