Sales Have Ended
Registrations are closed
Sales for this event have now ended. Please 'Follow' us for more upcoming events.
Financial modelling is an essential tool for any business. Join this online workshop to find out more about it and start designing your own.
About this event
Sales growth. Cash flow. Forecasts. Asset costs. How do you manage to keep track of all the data you need for the management of your business?
Financial modelling enables business owners to monitor every aspect of their business. A good financial model will help you identify your strengths and weaknesses, so you can build more viable businesses and products.
We know that reading about spreadsheets and formulas can be tedious. This workshop gives you the opportunity to learn about financial modelling in an engaging, group-environment.
Benefits for your business:
• Have a strong financial model to strengthen your business case for investment
• Predict financial outcomes to help you begin to strategise your business growth
• Join and meet other tech-entrepreneurs at the same stage of development
By the end of this workshop you'll be able to:
• Start financial modelling for both potential and existing businesses
• Analyse scenarios to create probable and possible financial outcomes
• Create a financial model you can show to investors
Please note that you need a basic understanding of Excel to benefit from this workshop.

Event Details
Tuesday 26 July 2022 | 14:00 - 17:00
Part one: Introduction to Financial Models
Preparing your data
Examples
Break
Exercise
Creating your assumptions page
Structuring your cash flow model
Building a cashflow model
Examples
Questions
Part two: Showing Your Model to Investors
Recap
Scenario Analysis
Examples
Break
Formatting
Creating an overview
Examples
Summary and takeaways
Graphing
Questions
Our facilitator, James Curtis, will be offering one-to-one follow-up sessions to attendees that complete the workshop.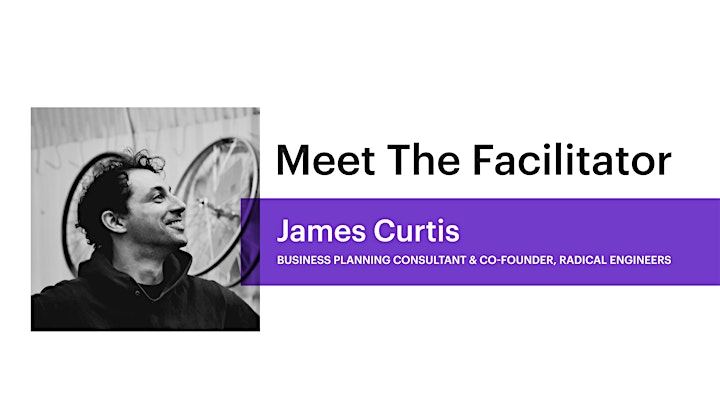 About your facilitator
James Curtis | Business Planning Consultant & Co-Founder, Radical Engineers
James Curtis is a business planning consultant specialising in building financial models for organisations with radical ideas for improving the world and is currently ranked in the top 100 at the Financial Modelling World Cup. He is the co-founder of Radical Engineers, a not-for-profit which matches volunteer technologists with altruistic projects.

About South Bank Innovation
South Bank Innovation delivers impactful support to London's business community.
We help businesses access innovation expertise, facilities and resources - for free.
Find out more at www.sbi.business.
Other funders of this event include:
European Regional Development Fund
Greater London Authority
London South Bank University
UAL London College of Communications
South Bank Innovation is a subsidiary of London South Bank University.
Eligibility Criteria
To join South Bank Innovation's support programmes, your business must:
Be registered to an address within Greater London
Have less than 250 employees
Have an annual turnover below £43 million
If you're ineligible for membership of our support programmes, contact us at hello@sbi.business to find other ways we can help you innovate and grow.