This training session is for trustees of third sector organisations based in Calderdale, Kirklees and Wakefield
About this event
Financial Responsibilities of Trustees - delivered by Rhys North, WYCAS Community Accountant
All trustees have a shared responsibility for their organisation's finances. Increasing competition for funding and pressures to improve efficiency means that trustees need to be confident that they understand this vital part of their charity's strategy.
This training session provides an overview of the key areas, essential for all trustees. It provides an opportunity to raise any specific questions you may have around your financial obligations.
This live, interactive training will be delivered on Zoom. Log in details will be emailed to you a few days before the training session.
Who should attend 
This training is suitable for new and experienced charity trustees. This isn't a technical course and you don't need to have a background in finance.
What will you learn 
This training session aims to:
Clarify the financial responsibilities of trustees and the legal framework underpinning these.
Explain the tools used to ensure trustees can fulfil these responsibilities.
Explain what to look for in budgets and management accounts.
Explore the issues to address when setting a reserves policy.
Cost
This training session is for trustees of third sector organisations based in Calderdale, Kirklees and Wakefield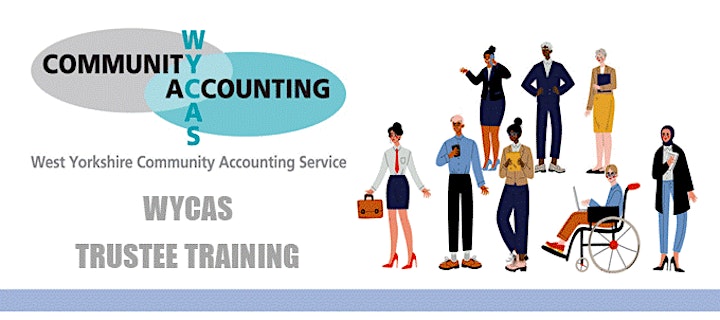 Organizer of Financial Responsibilities of Trustees