Description
About Us
Wealth Etiquette will put you on a path to:
become debt free
earn in excess of 6-figures
achieve financial abundance
become a millionaire 10x faster
make a positive change and help others
Topic: Passive Streams of Income
How one went from $40,000 dollars per year and 80 hours per week to $40,000 per MONTH and 4 hours per week
How to outsource your life for $5 per hour and do whatever you want
How people travel the world without quitting their jobs
How to eliminate 50% of your work in 48 hours using the principles of a forgotten Italian economist
How to trade a long-haul career for short work bursts and frequent 'mini-retirements'

Wealth Club
- Acquire financial wisdom that will save you tens of thousands and help you make hundreds of thousands.
- Leave with practical tips and strategies to become financially successful.
- Become extremely financially motivated.
- Abandon a poverty mindset and adopt and maintain a wealth mindset.
- Network with ambitious individuals that are making financial progress through our wealth community.
- Have a community who will support your financial success.
Guest Speaker
Bambos Charalambous
Topic: How to invest in gold with very little money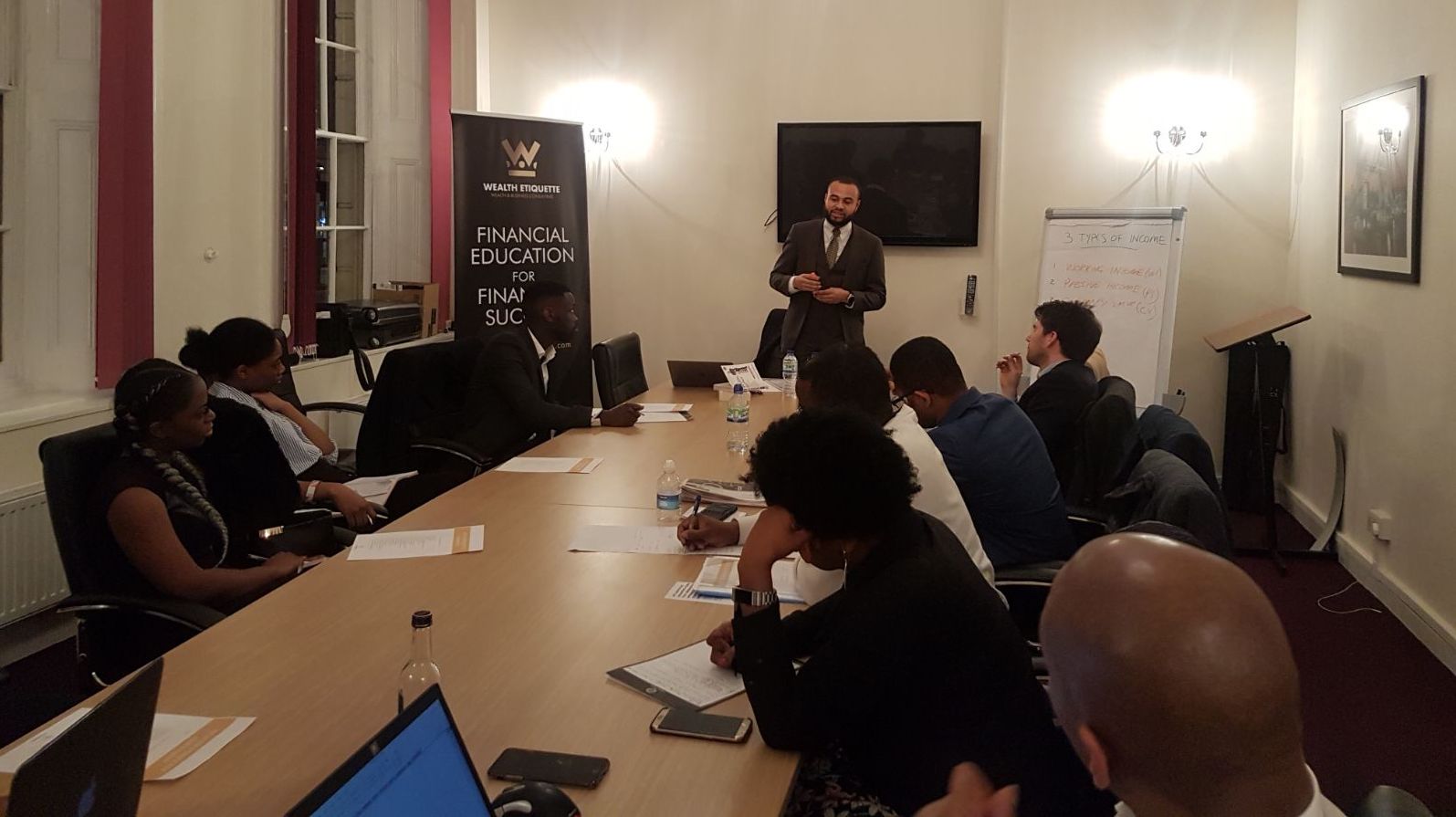 Register your spot now for this life-changing workshop so that you can have a personally fulfilling and financially abundant life. See you there.
Our Contact
Email: services@wealthetiquette.com
Events & Workshop Line: +44(0) 774 900 6 900