Financial Transparency Coalition Conference: Boiling Point to Turning Point
About this Event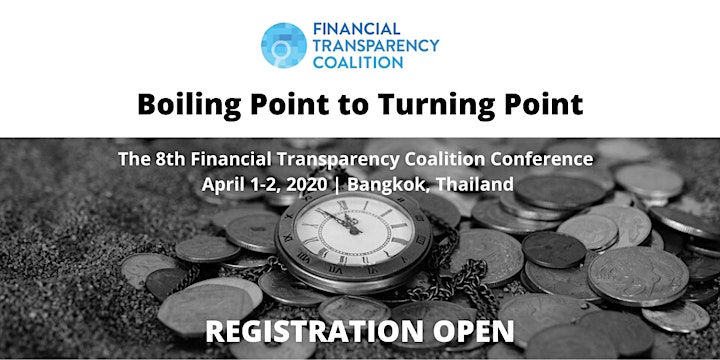 For over a decade, the Financial Transparency Coalition (FTC) has been a platform for leading civil society organizations working together, through shared research, joint advocacy and pooled resources, to demand that IFFs are curtailed.
The 8th international conference of the Financial Transparency Coalition will bring together civil society leaders, experts – from diverse fields including taxation, economics, corruption, human rights, anti-money laundering – to discuss the intertwined challenges facing institutions charged with leading the 2020 processes to address IFFs.
Please apply to register for the conference here. You will receive a follow up email asking for further information before your registration can be confirmed.