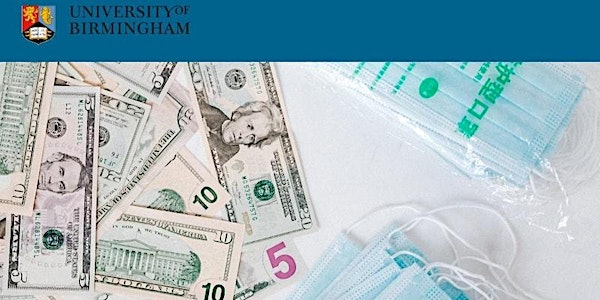 Financial Vulnerability of Scottish Charities during the COVID-19 pandemic
Scottish focussed research by the University of Stirling to examine the financial vulnerability of charities during the COVID-19 pandemic
About this event
Stakeholder and media reports have presented COVID-19, and its associated economic and social effects, as offering an existential threat to many charitable organisations in Scotland. However, our understanding of the scale and detailed patterning of these threats and their effects is limited.
In this webinar, we present Scottish focussed analysis based on research from the ESRC-funded Charity Financial Vulnerability project undertaken at the University of Stirling, to examine the financial vulnerability of charities going into the pandemic.Using large scale data drawn from the Scottish Charity Register and Companies House, we present findings looking at charity reserves, showing the precarious position of many organisations. We examine the income diversity of Scottish charities, with many charities exhibiting low levels of income diversification and a reliance on only one or two income streams. And we investigate registrations, showing that there has been a persistent effect of the pandemic on the formation and dissolution of Scottish charities.
There will be opportunities for questions and discussion about what these findings mean for the Scottish charitable sector. The presentation will be of interest to audiences including funders of voluntary action, infrastructure bodies who are advocating for the voluntary sector in their localities, stakeholders from outside the sector such as central and local government, thinktanks, and the relevant sector media.
The event will appeal to those wanting to know more about exactly how Scottish charities have been affected during the first year of the Covid pandemic. This work provides insights into variations between organisations which dig deeper into patterns of vulnerability and contribute to a better understanding of organisational resilience.
This work is part of the 'Assessing financial vulnerability and risk in the UK's charities during and beyond the COVID-19 crisis' project undertaken by the universities of Birmingham, Stirling, and Southampton.
Organiser of Financial Vulnerability of Scottish Charities during the COVID-19 pandemic