Description
Wealth Etiquette exists to financially educate, equip and empower Christians to become financially successful and better positioned to help the needy and expand God's Kingdom.
---
If you cannot make this workshop register for 'Send details to other London and UK events' and we will send you a list of other dates.
About the day
Join us in hearing from a financial expert who will share with you powerful knowledge, resources and insight to improve your finances. It will be a practical session, so come with your pen and pad.

Refreshments provided.
About Us
Wealth Etiquette will put you on a path to:
become debt free
increase your income
achieve financial freedom and abundance
make a positive change and help others
and more...
We will empower you to properly manage your finances. You will acquire the knowledge and simple skills of an accountant and private wealth manager to become very financially successful.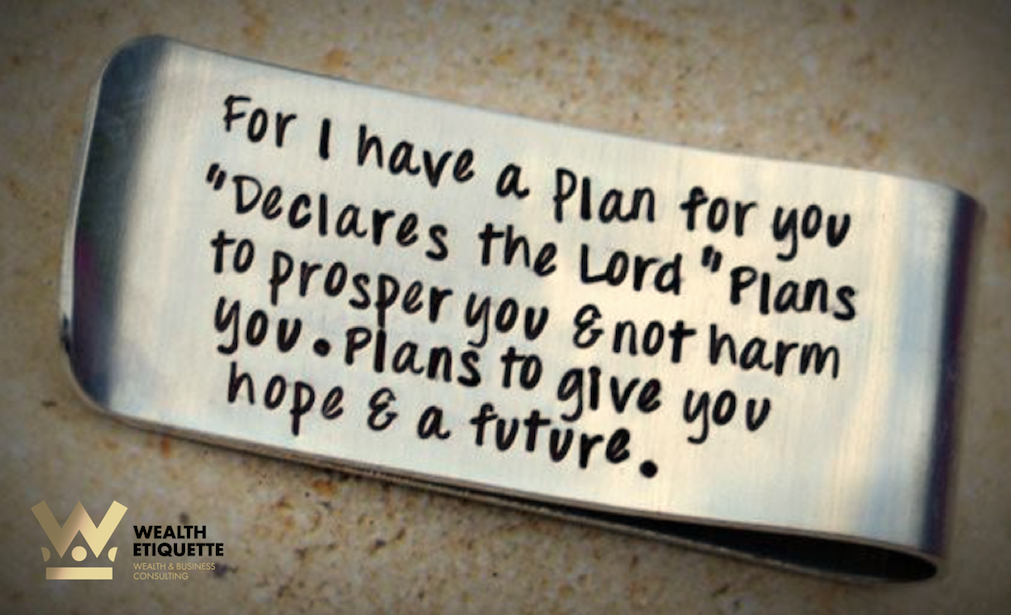 Church + Money
God always comes before money - there is no exception this rule. God even comes before your life and your life is far more important than money. This shows how insignificant money is compared to your relationship with God.
Nonethless, we cannot deny that money can be used to do God's work. With a godly heart and impeccable financial management, you can become an even greater blessing to others and make a significant Kingdom difference.
You cannot escape money management as you have to earn to at least survive. So why not learn how to manage your money better so that it lasts longer. Also, God does not want you to be poor, he wants you to help the poor. Do you choose poor financial management or professional financial management in line with biblical principles?
If for example you earn £30,000 and tithe 10%, you support and grow the church with an offering of £3,000. If you earn £100,000, your offering becomes £10,000. Not only will you have more money for yourself, but you will bring more money into the Kingdom. Would the church be better off with your £3,000 or £10,000?
Change Your Financial Life
40% of the working-age population hold less than £100 in savings ~ This is Money
The savings gap between the richest and poorest has grown by 25% over the past year ~ The Guardian
Only 8% of people achieve their goals ~ Forbes
We know why most people financially struggle and why people succeed. This seminar will cover financial management tips, strategies and secrets so that you can be better off.
Do you want to chance or GUARANTEE financial success? Financial education is the first step.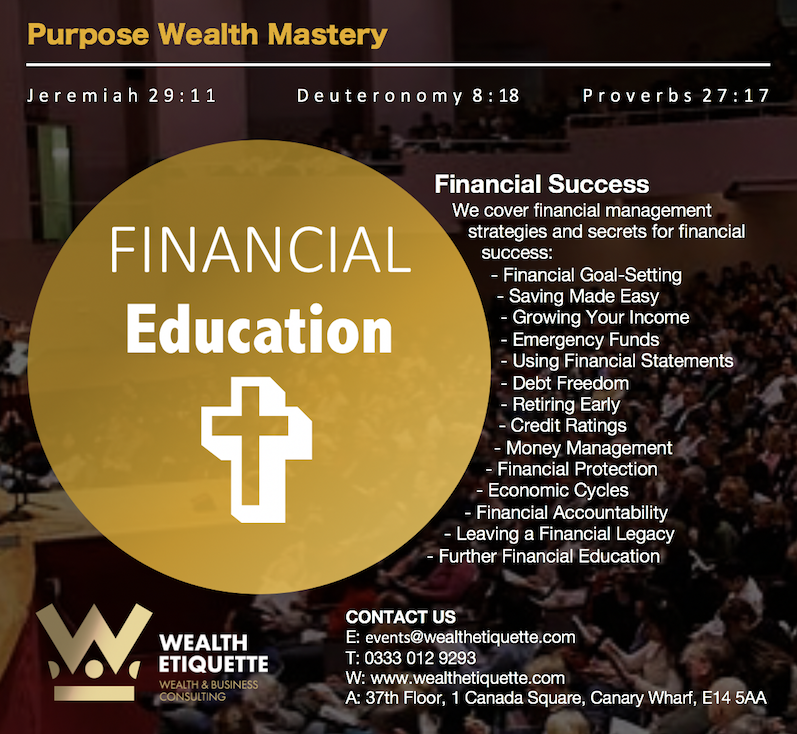 Workshop - Financial Training
Chances are that you can become financially successful and even a millionaire on your own. However, our training will show you how to become one in a tenth of the time. We are all financiers of the Kingdom and so when you have more, you can give more. To accelerate you to financial success, we will cover professional money management and introduce you to powerful tools to facilitate the creation, building and protection of wealth. On the day, you will be introduced to both contemporary and biblical financial teachings. This seminar will have you well positioned to begin creating a proper financial plan. We will cover financial planning and management secrets for financial fulfilment and financial abundance.
What we teach:
How to have tens of thousands more through net income teachings
How to have impeccable financial management
How to have superior financial goal-setting
How to use financial statements
How to never be financially vulnerable again, but be financially stable at the very least
How to implement the World's Number 1 Money Management System
How to become debt free
How to improve your credit rating
How to have financial peace of mind
How to grow an income source
How to develop more sources of income
How to start and grow a 6 figure business
How to retire comfortably and earlier
How to leave a greater financial legacy for your loved ones
How to have financially accountability to speed up the journey to financial success
How to stay extremely motivated
How to stay financially informed
BONUS
You will:
Make the easiest £500 in your lifetime
Be prepared for the next financial crisis and even make money from it (P.S. It is expected to be worse than the 2008 recesssion)
Opportunity to access a Wealth Tracker (excel document)
The system is not designed for you to be great. We will give you a blueprint to surpass mediocrity and live in the fullness of your greatness.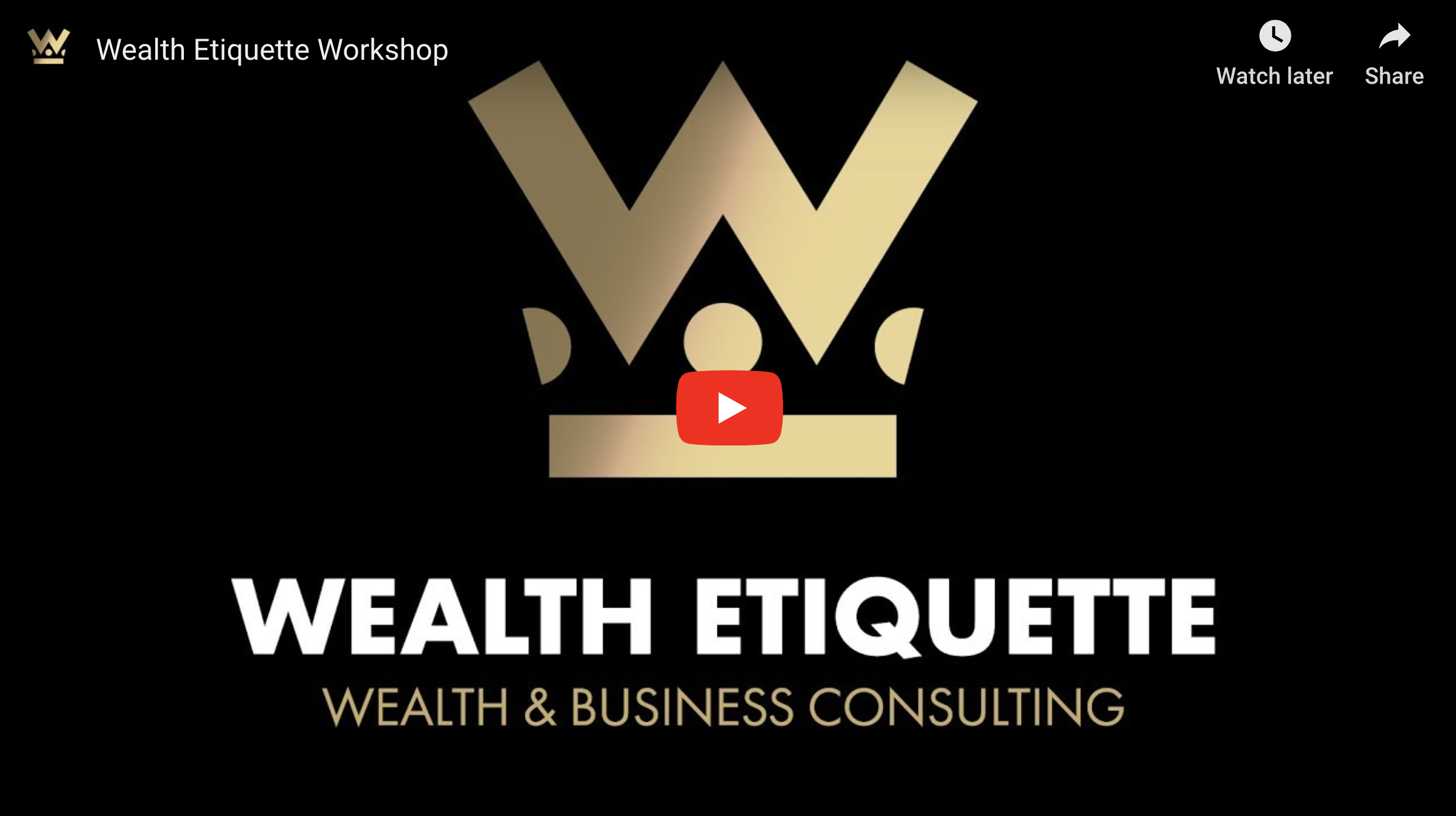 Financial Elevation
Level 4 results in the greatest financial progression. Level 1 is powerful if you are an action-taker! Are you ready to take action?
Level 1 | Financial Education - You will receive this on the day as you are given wealth knowledge.
Level 2 | Financial Training - The wealth platform (click here) takes your education to the next level. Training is practical and develops your financial skills.
Level 3 | Finanical Consulting - One-off tailored guidance. Free for members.
Level 4 | Financial Coaching - Makes the greatest difference to your finances as it is ongoing tailored guidance and accountability.
Wealth Training and Accountability Platform (Online Training): Click Here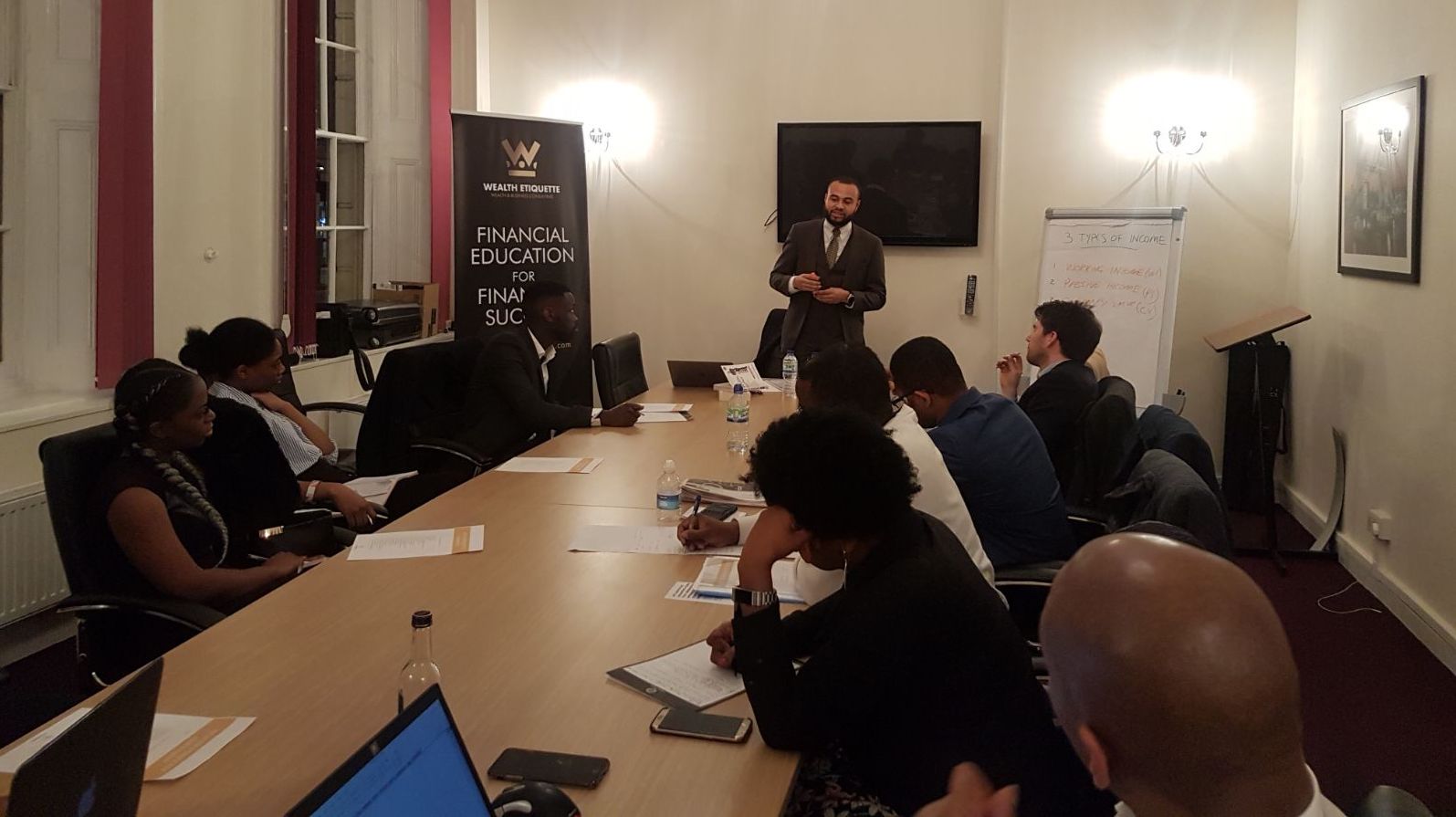 Register your spot now for this life-changing workshop so that you can have a personally, financially and spiritually fulfilled and abundant life. See you there.
Contact Us
E: events@wealthetiquette.com
T: 0333-012-9293 / 0774-900-6900
W: http://www.wealthetiquette.com