Description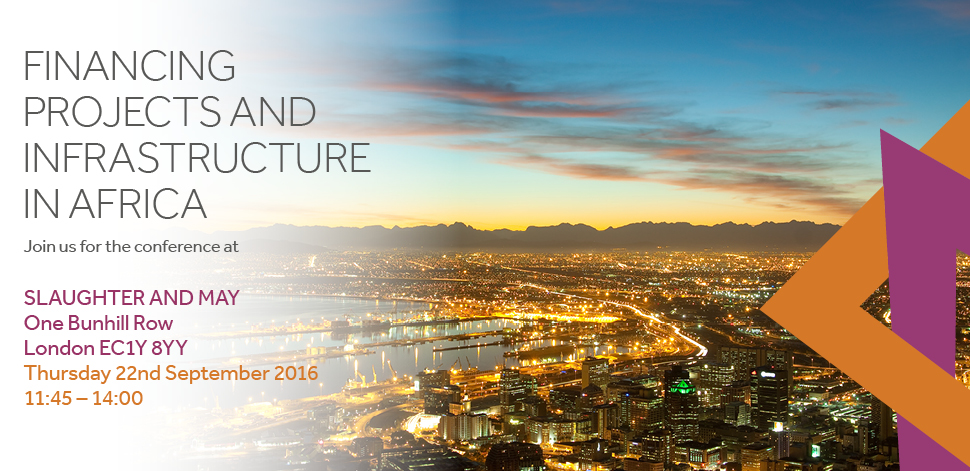 The Business Council for Africa's Financial Services Group is delighted to be hosting an event to discuss the role of key organisations that are providing development finance and export credit for projects across sub-Saharan Africa.
The event will be an opportunity to hear from leading financial organisations such as UK Export Finance (UKEF); CDC Group; InfraCo Africa and the Emerging Africa Infrastructure Fund (EAIF), which have participated in numerous successful projects across sectors in Africa, including healthcare, energy and power. As Africa's economic growth and development are intrinsically linked to infrastructure development, speakers will address the challenges in financing infrastructure projects, highlight the necessary prerequisites for their engagement and discuss the type of projects which they are looking to support.
Speakers
Sameh Shenouda, Director & Head of Infrastructure, CDC Group
Sameh joined CDC in 2013 and is Head of the CDC Infrastructure team whose mandate is to invest in infrastructure projects in Africa and South Asia. Since 2013, the CDC Infrastructure team has made a number of investments including taken majority control of Globeleq Africa, invested minority positions in a renewables platform in India, a rail and ports company in Africa and a distribution company in west Africa.
Prior to that he was Natural Gas Industries Director at Orascom Construction Industries for over 7 years where he headed the development of a $2.3 billion ammonia/urea fertilizers plant in Algeria (including a non-recourse financing of $1.5 billion).
He also participated in the development of a $600m ammonia plant in Egypt. In 2001, Sameh joined CDC (later Actis) for 4 years and was one of the team members who started the CDC Cairo office. He also led the first Management Buyout in Egypt. Sameh started his career in investment banking where he worked for Morgan Stanley's Egypt affiliate for 5 years.
Sameh attended the International Executive Program at INSEAD. He obtained an MBA from the University of Exeter, an MA in Development Studies and a BA in Economics from the American University in Cairo.
Sam Hoexter, Head of Sub-Saharan Africa, International Business Development, UK Export Finance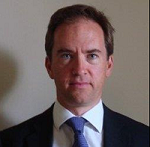 Sam Hoexter joined the international business development team of UK Export Finance in September 2015. With a background in energy and infrastructure he has worked in banking, private equity and law. He has held roles in loan origination at Sumitomo Mitsui Banking Corporation and principal investment at AgDevCo, a UK Government-backed fund. He trained as a lawyer at the international law firm Freshfields, advising sponsors and banks on large-scale infrastructure projects.
Sam obtained his undergraduate degree at King's College London with postgraduate legal studies at The College of Law. He has worked across the Middle East, Africa, India and Brazil.
David White, Chairman, Emerging Africa Infrastructure Fund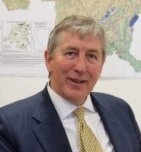 David White has been involved in Africa's economic development for four decades. In addition to his leadership of the Emerging Africa Infrastructure Fund, he is chairman of Goldtree Holdings Ltd, a Sierra Leone-based palm oil business. He is a director of Feronia Inc, an agriculture company based in the Democratic Republic of Congo and is a member of the investment committee of Africa Agriculture Fund, a development equity business focused on investments in the food chain in Africa. David had a long career at senior levels in investment banking, mainly at J P Morgan and Citigroup. He read economics at university and subsequently took an MBA.
Alex Katon, Executive Director, InfraCo Africa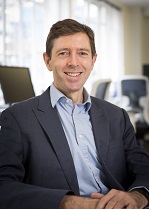 Alex is an African specialist, with experience in team leadership, strategic planning, infrastructure project development and p/e investment. Prior to joining InfraCo in 2013, Alex was based in Dubai as the Regional Head of Strategy & Communications for International Power-GDF SUEZ (now "Engie") in the Middle East, Turkey & Africa region, with over 15 years experience in the IPP sector. Alex previously worked in Abu Dhabi as a Senior Business Developer for the Middle East-Africa team at International Power, a FTSE-listed international IPP company. Prior to his time in the Middle East, Alex was Director of Business Development at Globeleq, an emerging market IPP company that he helped to create from the power portfolio of the UK Government's CDC Group Plc. Alex started his investment career at CDC Group plc, where he worked on investing in African infrastructure projects and ran an SME venture capital fund in Lusaka, Zambia. Alex is an ACA and holds a BA Hons in Economics/Accountancy from the University of Newcastle-upon-Tyne.
Chair of the Financial Services Group:
Andrew Sekandi, Associate Director KPMG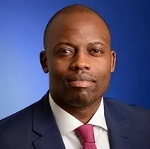 Andrew's background is in law, risk analysis and corporate investigations. He has 10 years of experience advising clients on their investments across the African continent with a strong focus on new market entry, political intelligence, local partnerships, reputational due diligence and strategic intelligence.
"BCA Members: Please register for this event by clicking 'Get Tickets' and then 'Enter Promotional Code' to register for your place without charge. Please contact info@bcafrica.co.uk to receive your code"