Location
EH3 9WJ
50 Lothian Road
Edinburgh
EH3 9WJ
United Kingdom
Description
Financing the Future: How can we grow Scottish brands and businesses?
Headlining new CBI Scotland Director, Hugh Aitken...
A Daily Business / LendingCrowd Summit
21st April 2015
Venue: Burness Paull, CB Plaza, Lothian Road, Edinburgh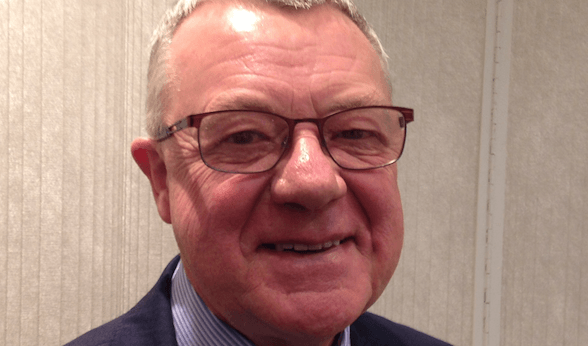 You're in for a treat...
This will be the new CBI Scotland Director's FIRST ever speech in his new role. He will set out the 'big picture challenges' facing firms attempting to raise finance. Also, the event will focus on building Scottish brands, with an exclusive video game presentation from a Dundee games company...
8.30: Registration and coffee!
9.00: Terry Murden, Daily Business and Event Chairman: "Welcome and opening comments."
9.10: Hugh Aitken, director, CBI Scotland. "Accessing finance in Scotland."
9.30: Stuart Lunn, CEO LendingCrowd:"Crowdlending is a new form of alternative finance. But what is it?"
9.50: Burness & Paull
10.10: Simon Farrell, Tayburn. "
Building Brands for Bucks."
10.30: Paul Farley, Tag Games. "Why crowdlending worked for us: Watch one of our cool games - Game on!"
10.50: Q&A
11.20: Networking
11.45: Close
NB: Times are approximate.
Daily Business, Scotland's most innovative media publication, and LendingCrowd, the leading Scottish crowd lending platform, have secured Hugh Aitken, the recently-appointed director of CBI Scotland, as the headline speaker at a Summit to be held in Edinburgh next month,.
Mr Aitken, who took up his position in January, will be joined by a number of speakers addressing the issue of fund-raising for growth firms. Other confirmed speakers are Stuart Lunn, chief executive of Lending Crowd, Simon Farrell, managing director of branding company Tayburn, and Paul Farley, chief executive of Tag Games.
The Summit entitled Financing the Future: How can we grow Scottish brands and businesses? will be held at the offices of legal practice Burness Paull in Lothian Road, Edinburgh.
Terry Murden, Editor and Director of Daily Business, said: "It is a great coup for Daily Business and LendingCrowd to secure Mr Aitken as a speaker at our inaugural public event. "I have known Hugh for some time and I am sure he will be a great draw for the business community."
Stuart Lunn, CEO of LendingCrowd added: "We are pleased to co-host the event with Daily Business through our inaugral summit. Accessing finance and growing brands has never been more important for small businesses in Scotland and the wider UK. We have arranged an engaging line up of speakers which will expect will provoke thoughtful and lively discussion amongst the delegates present."