Description
Guy of the BPT will guide you on this 20 mile County Durham pilgrimage route, a recognised English section of the Camino Ingles, from England, via A Coruna, where medieval pilgrims arrived from England, to Santiago. Click here to view it on a map.
£120 per person (includes breakfast and lunch on Sunday and Saturday night's accommodation);
£200 when two tickets are purchased together (£40 off).
£180 for both tickets when a godparent takes a godchild (£60 off).
We will begin at the Saxon church of Escomb before reaching Bishop Auckland and its Castle. We walk through the Weardale valley, through enchanted woodlands, and rolling valleys, before stopping for a pub dinner before our night at Sunderland Bridge church. The second day we make our way along the Wear, before Mount Joy, the place where we first lay eyes on Durham Cathedral, the shrine of St Cuthbert. St Oswald's Church and Well follows, then the Cathedral, androm Durham walk the Weardale Way to the spectacular ruins of Finchale Priory, where the 12th-century hermit Godric lived for 50 years, composed many beautiful songs, and from where he made one of the earliest recorded pilgrimages from England to Santiago in Northern Spain.
A fresh approach to the ancient art of pilgrimage.
Open to All (Bring your own Beliefs).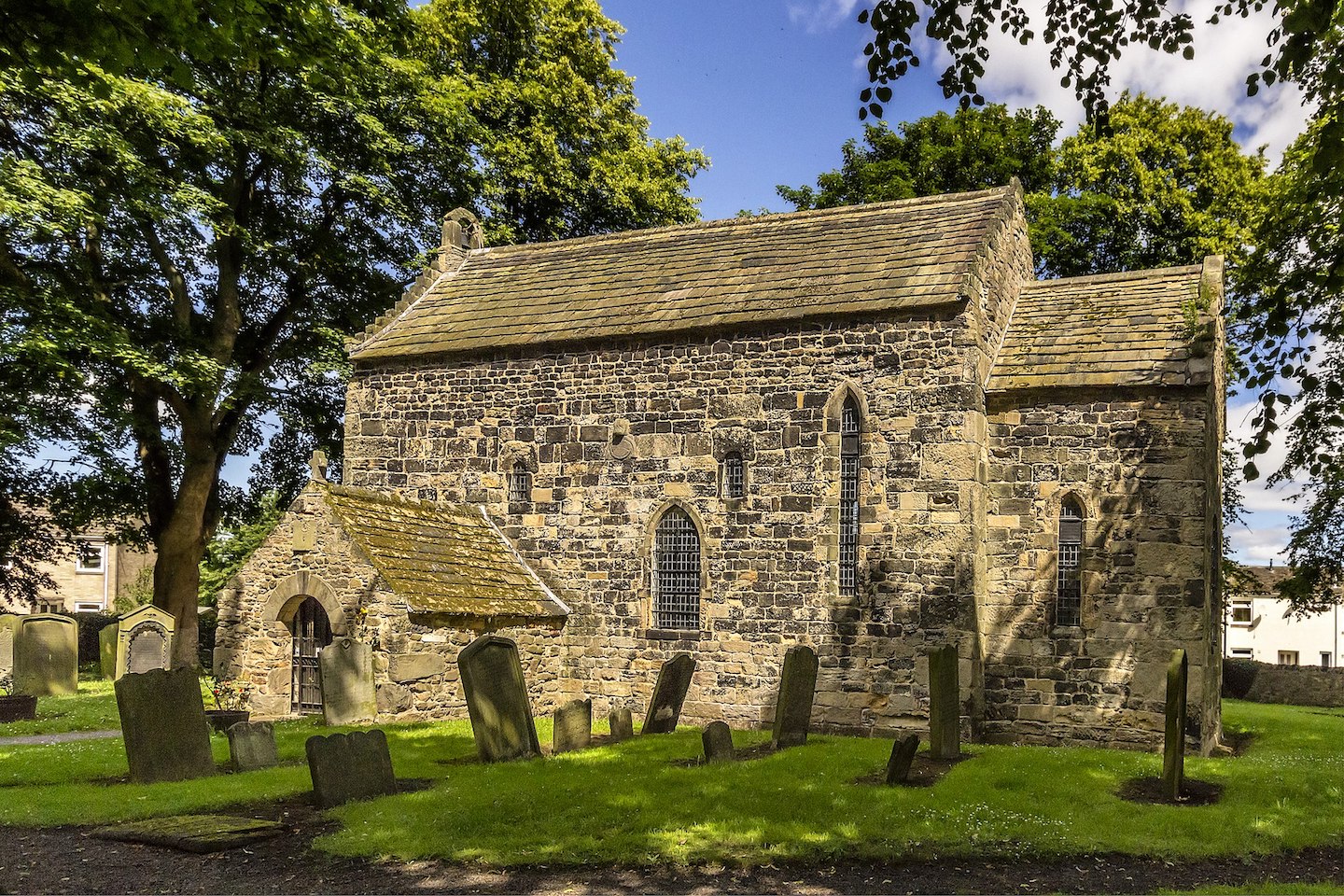 Escomb Saxon Church
This Pilgrimage will include:
- New ways of meeting old Churches (bring your own beliefs...)
- Group pilgrim songs on the path
- Opportunities for silence
- Natural beauty and the wild places between the roads
- Rediscovering your place in the British pilgrimage tradition
- Holy and Historic sites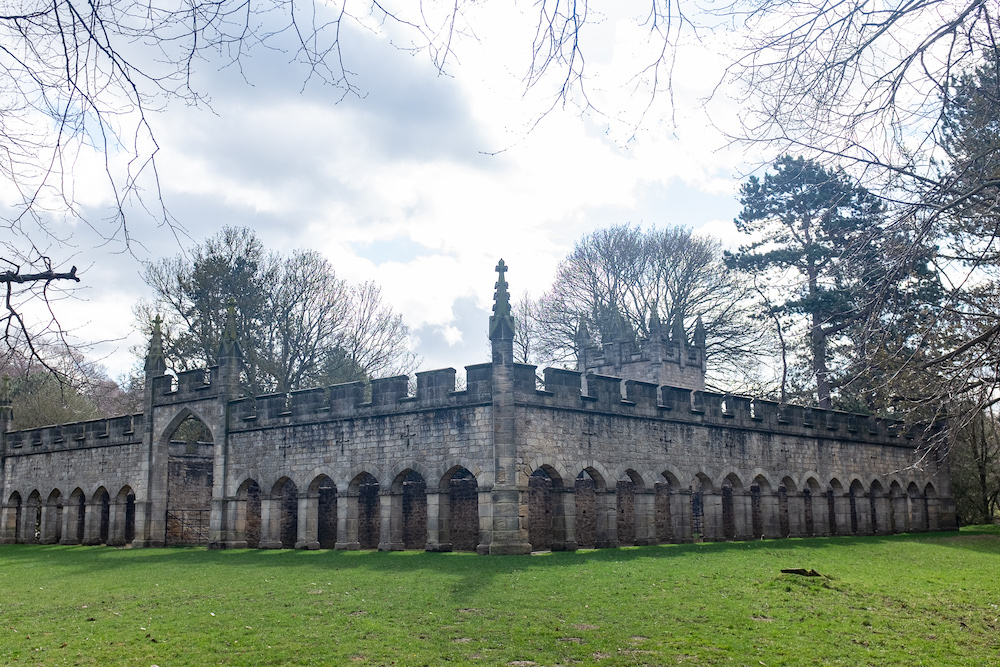 Auckland Park Deer House
What to bring
Trusty walking footwear; Waterproofs; Waterbottle; Comfortable clothes, toothbrush etc and backpack. We will provide sleeping bags, rollmats and silk liners, and we will take care of transporting these so you don't need to bring a bigger rucksack to accommodate your sleeping kit. We sleep in Sunderland Bridge church and there are loos but no showers. Please bring a packed lunch and pay for your own dinner on the Saturday, and we will provide a packed lunch on the Sunday.
Travel
We will gather at Escomb Saxon Church on Saturday morning at 09.00. Nearest station Bishop Auckland (a short taxi ride away). Train is the best way to travel to and from a pilgrimage, which starts and ends in different places, but driving is also an option if you return to the start point via train, taxi or bus - parking is available at Escomb or Bishop Auckland.
The pilgrimage will end at Finchale Priory by 19:00 on Sunday. Taxi from Finchale Priory (just across the river), or bus 42 from HMP Frankland (a short walk) to Durham (where there's a train station).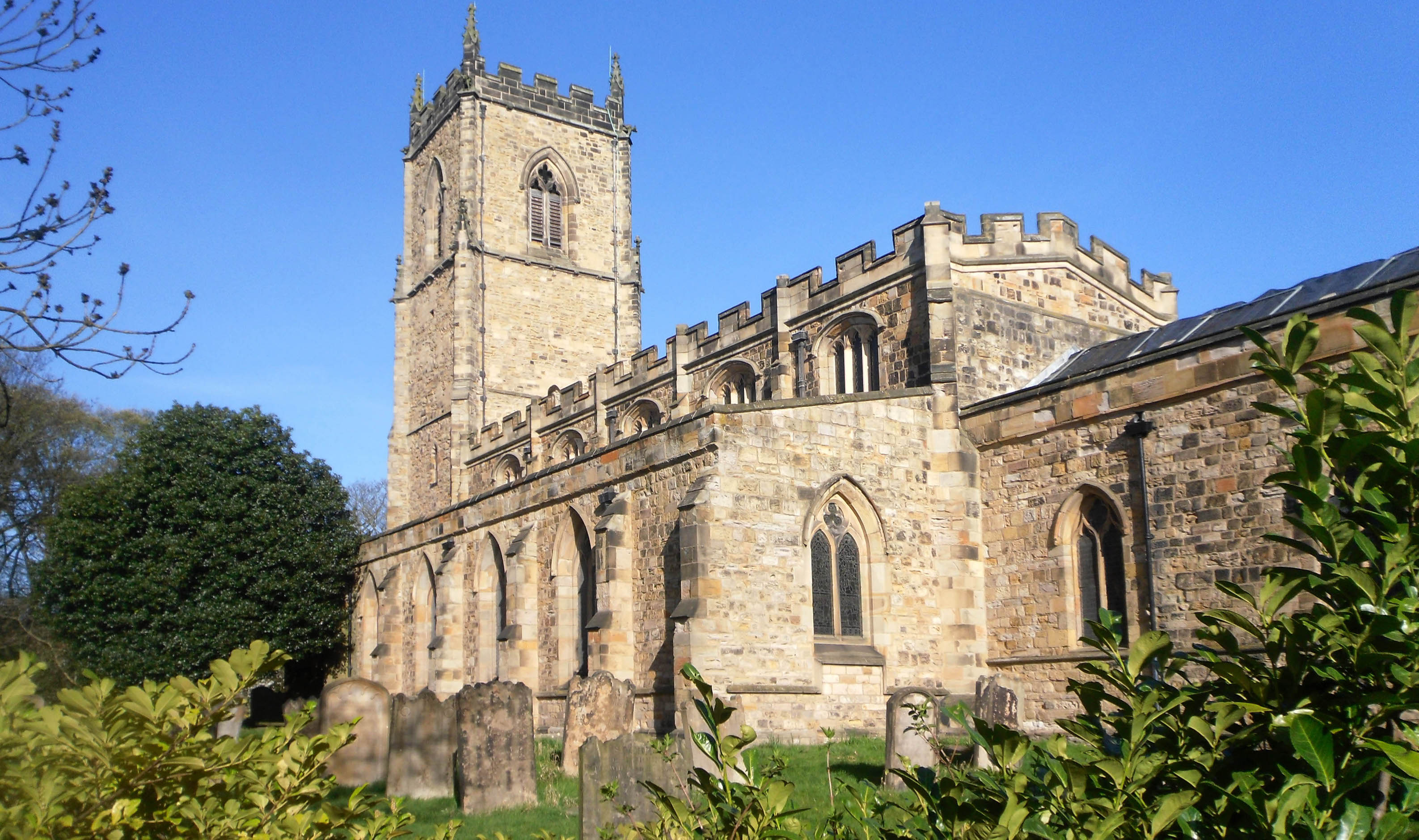 St Oswald's Church, Durham

Your pilgrim guide
Guidance from Guy - co-founder of the British Pilgrimage Trust. He will offer traditions to help your pilgrimage come to life - including songs and stories, suggested pilgrim rituals, and wild water drinking. Guy will lead you along a carefully considered route with capable navigation.

Fundraising
All ticket fees fund the work of the British Pilgrimage Trust, a charitable trust which seeks to open up Britain's pilgrimage tradition in newly inclusive and exciting ways.
Our goal is to build routes that are open to everyone. But to raise the funds to achieve this, we run these fundraising weekend group events. We're not a business, we make no profit, we do not pay ourselves to run these weekend events, and we receive no central government funding. With the money we pay people to do things for the charity, like a web designer, a digital map-maker, and meetings with venues for low-cost pilgrim accommodation. Overall, organising these fundraisers serves multiple purposes, combining route research, fundraising, PR, and establishment of low-cost accommodation, all through a single weekend event.
If you would like to make a donation in addition to, or in place of, a ticket, click here.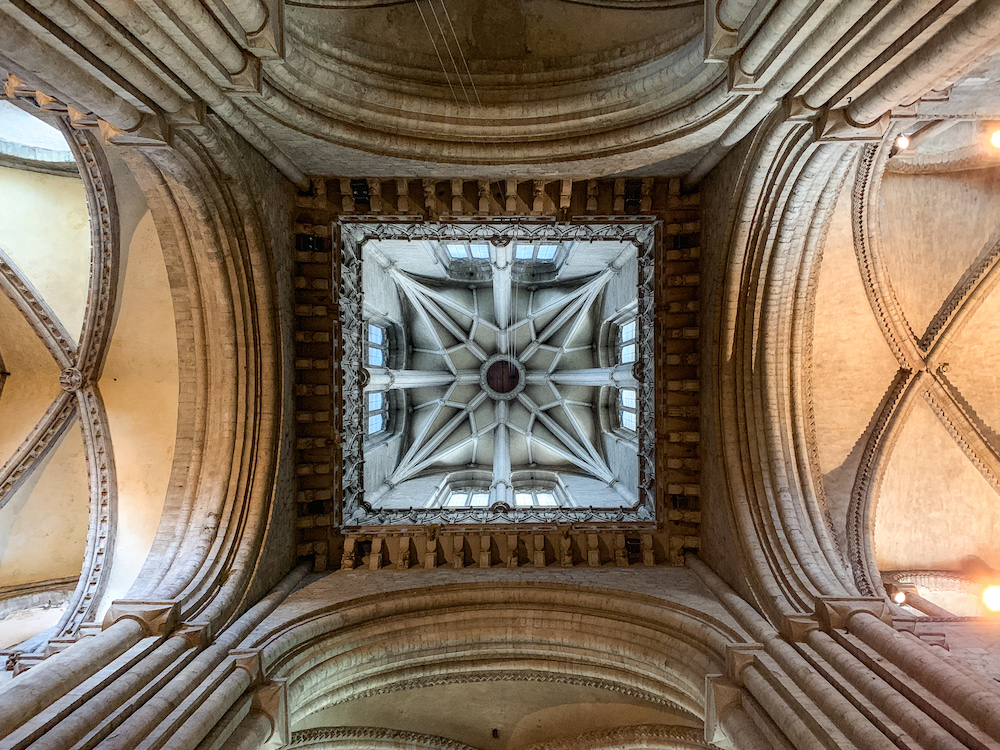 Durham Cathedral Central Tower
FAQ's
Who can come?
Anyone over 18 (or under 18 with parental guidance, bearing in mind the walking distance).
Is this religious?
All and no-faiths are equally welcome. We operate a "Bring Your Own Beliefs" policy. We ask that all participating pilgrims tolerate one another, whatever their beliefs.
Are there fitness limitations?
Pilgrimage is moderately intense. If you struggle to walk all day, this type of pilgrimage may be an unsuitable activity for you right now. There are always plenty of escape points en route. But we will walk slowly, and start early, and just under six miles is a very manageable distance for the majority of people.
Unfortunately this pilgrimage is not suited for mobility-impaired people or those requiring wheelchair access.
Can I bring my dog?
Sadly not - we can't accommodate dogs on our guided pilgrimages. However, if you have a registered assistance dog, they are welcome.
If you're interested, book a ticket and come along. If you're unsure, book two tickets and bring a friend.
*If you are unable to pay our full rate, please email us at info@britishpilgrimage.org for a concessionary rate
This pilgrimage is open to all. Bring your own beliefs.
We look forward to seeing you on the path.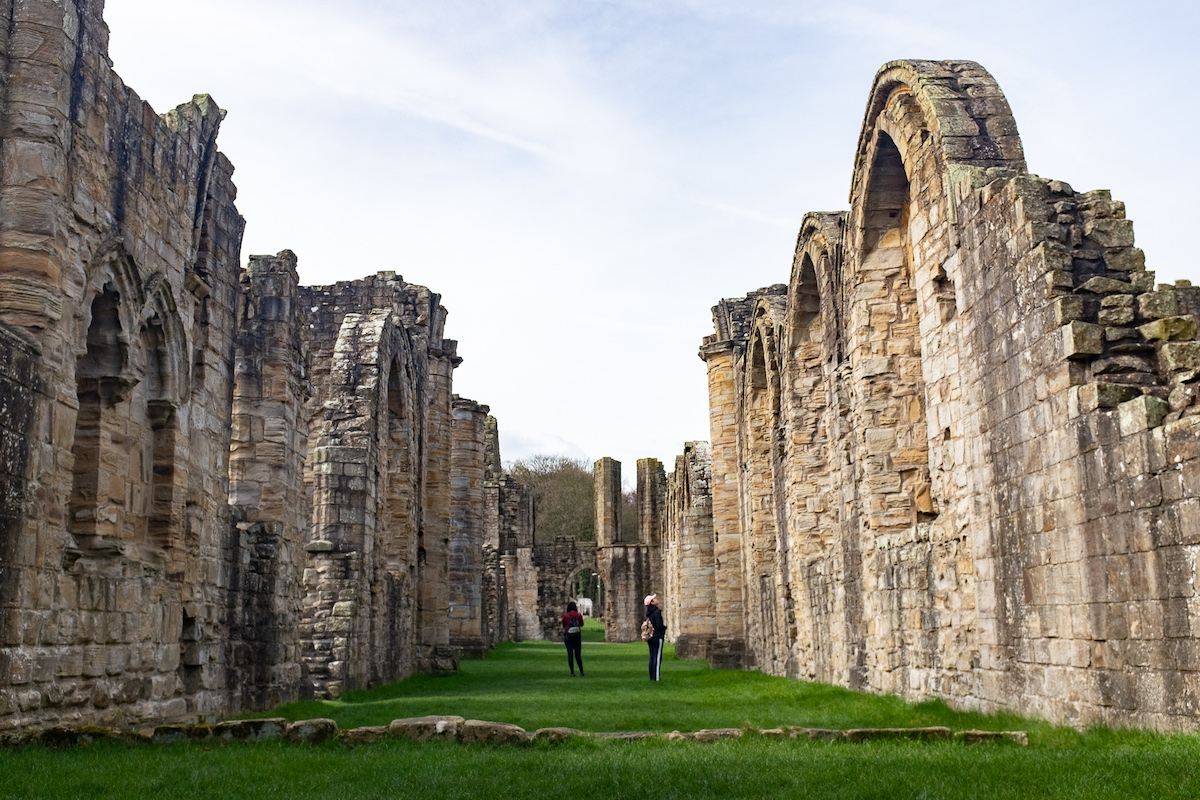 Finchale Priory Quire