Find hidden treasure across a UNESCO world heritage site: Greenwich, London
Event Information
Refund Policy
Refunds up to 7 days before event
Eventbrite's fee is nonrefundable.
Description
Summary
It's a treasure hunt with containers hidden all across the UNESCO world heritage site - a site that also has some of the best views of the city anywhere in London!
Together we will explore the world-famous historic sites around Greenwich Park, as well as discover some hidden gems in the area even locals don't know about.
London has so many hidden places that it'll take you years to explore it on your own. With my help you will get a personalised geocaching/orienteering trip around a lesser-explored gem of the city while looking for hidden treasures.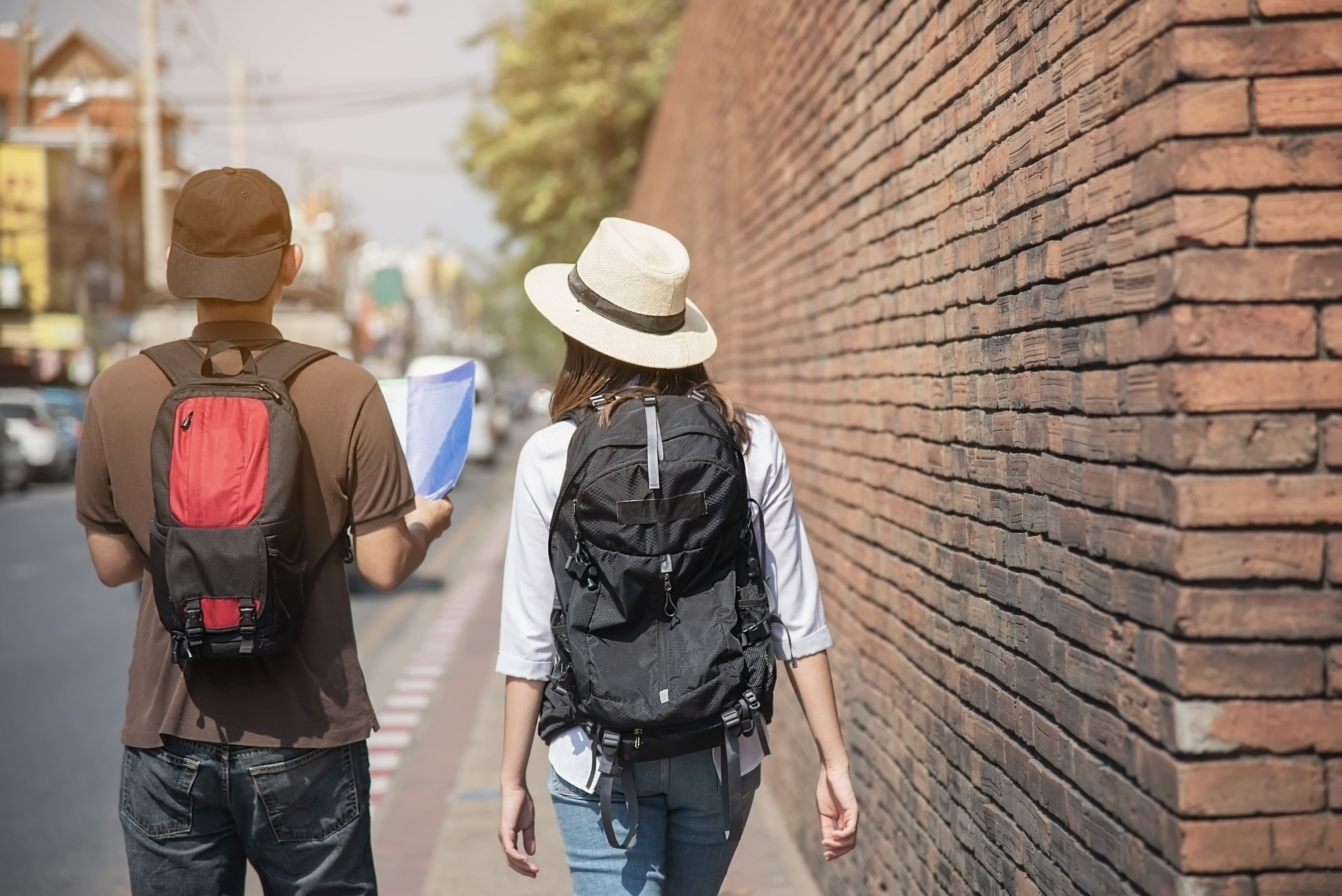 Adventurers on the treasure hunt
About the tour

The UNESCO site we will be adventuring around contains the Queen's House, the Royal Observatory (the birthplace of standardised time, GMT, and the meridian line), the Old Royal Naval College as designed by Sir Christopher Wren, Greenwich Market, and the National Maritime Museum.
I will meet you at the Cutty Sark - one of the fastest ships ever built that was used to ship tea in the days of empire. From there we will walk the short distance to Greenwich park and hunt the various treasures hidden away in the area; exploring everything from a secret deer sanctuary to the historic observatory.
We will find secret treasure containers hidden in famous locations, trade a small prize or sign the sheet, and then replace the container for future travellers to discover. Most people walk by these hidden containers EVERY DAY without knowing something is hidden there, I will help you find where they are.
The experience will end at the Royal Greenwich Observatory, part of the UNESCO world heritage site and one of the best views of the city anywhere in London.
Wheelchair friendly
Suitable for families, couples/dates, friends, and tourists
Pets are welcome (but you must let us know beforehand!)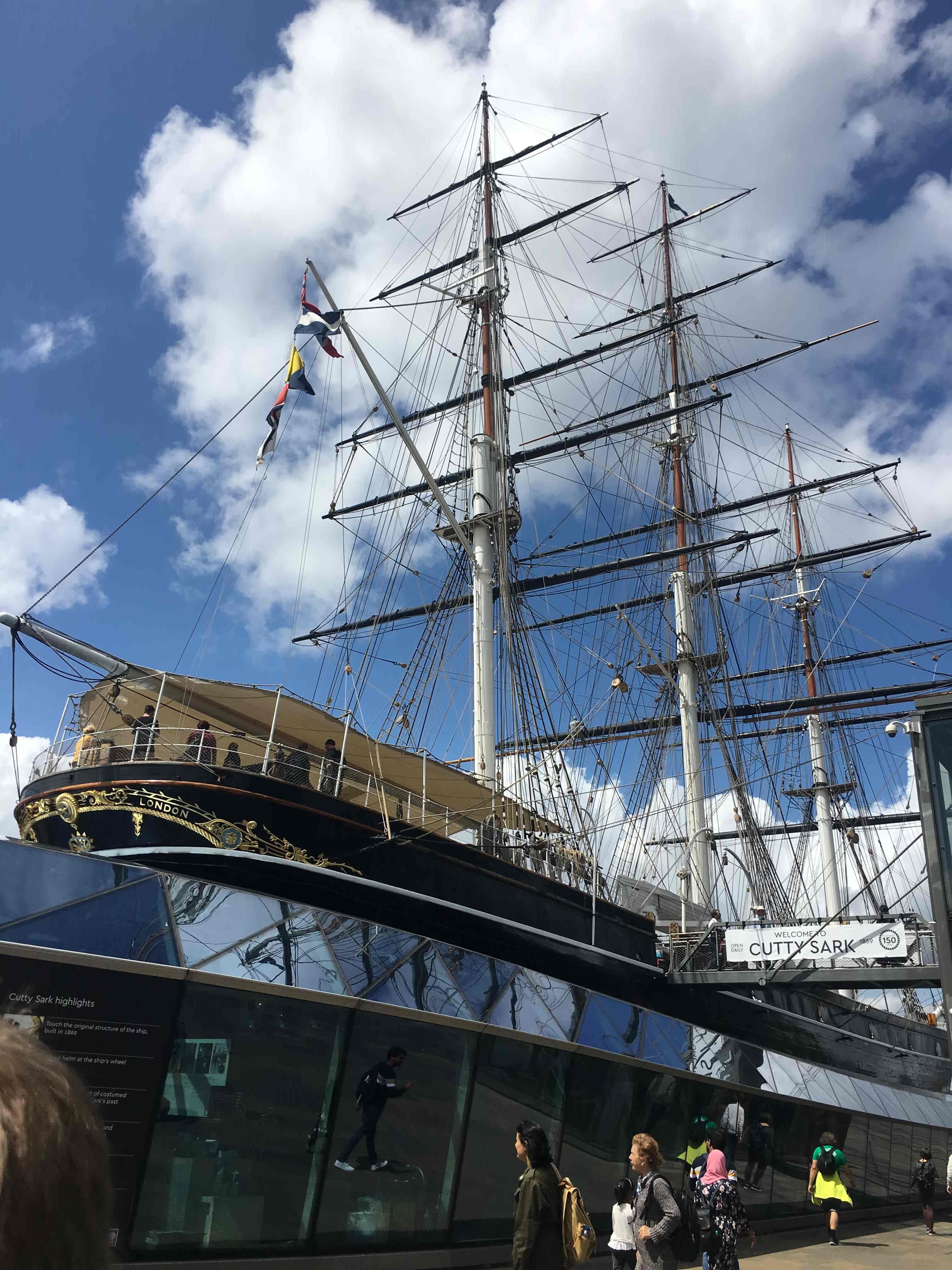 The Cutty Sark
About your guide
My name is Eliana. I've been doing Geocaching and orienteering for 4 years, across 11 countries, and in all sort of places - from hiking trips in Bulgaria to big cities like London. I have organised hundreds of Geocaching outings with friends, family, and fellow travellers across the years. I am a full member of the Geocaching Association of Great Britain.
Geocaching is an amazing way to discover what's around you, find secret treasures you have been walking past for months and explore hidden places in famous locations. It has helped me discover new places and see the world from a different perspectives.
I've found epic geocaches that took me through secret woodland trails, explored historic castles, and deciphered coded poems on cannons to reveal the coordinates of the hidden treasure. Every geocache takes me to a new place I've never been before or helps me see my city from a new angle. I will help you to see London in perhaps the most interesting way, by finding secret treasure, and you can even leave your own little treasures behind to mark your time in London.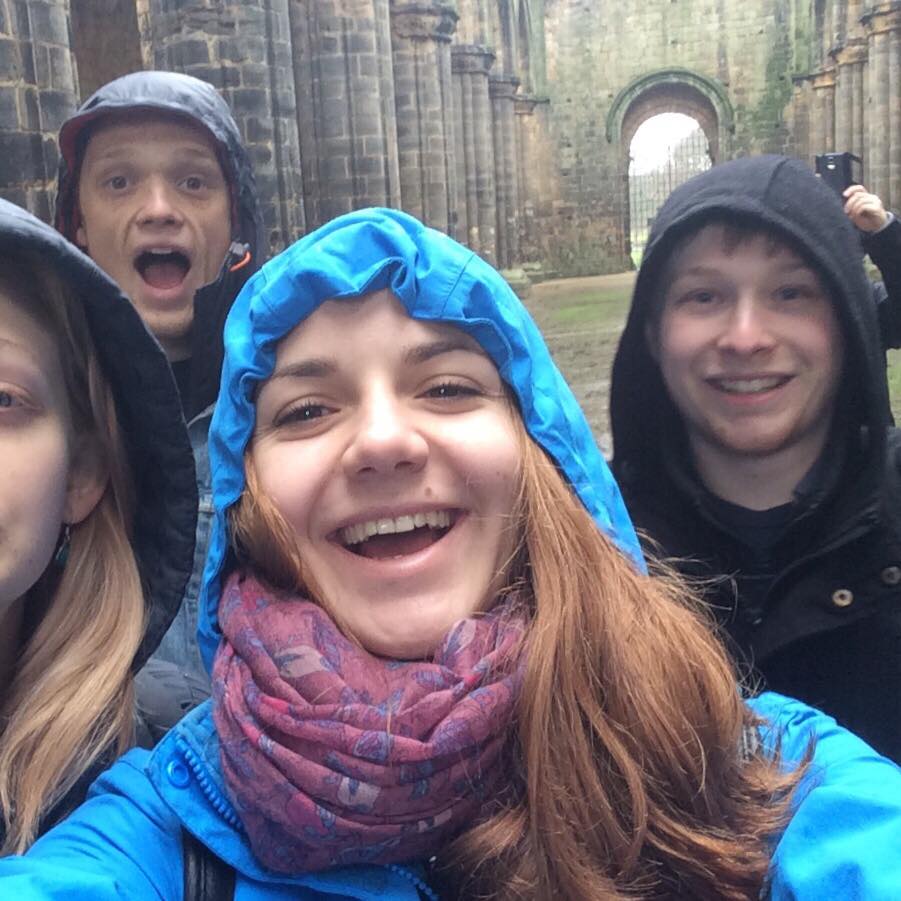 Me! Eliana (the one at the front). Experiences available in all weather!
FAQs
Are there ID or minimum age requirements?
We suggest that the minimum age is 4 as children younger than this may not be able to fully participate in the experience. All participants younger than 18 must be accompanied by a responsible adult. Please bring some form of identification so we can confirm your order.
Do I have to bring a printed ticket to the event?
No need for a printed ticket, please just bring some form of purchase confirmation and identification - such as the purchase email on your phone and your drivers license.
Is it ok if the name on my ticket or registration doesn't match the person who attends?
Yes, but please let us know in advance if it will be the case (such as if you are buying the experience as a gift for somebody else)
What should I bring?
There are no mandatory requirements other than ID and order confirmation but we suggest that you also bring a smartphone and some water.
I have never done something like this before or tried geocaching - is that okay?
Absolutely! No prior experience or knowledge is required to take part in this experience.
Do I need to know the area well?
No. There is no requirement for area knowledge. We will provide maps, guidance, and information on historical sites/points of interest during the experience.
What kind of treasures will there be?
It does vary container to container and changes every time it is found. The most common type is a small scroll of paper that those who have managed to find the container sign, however, items in some containers can include anything from guitar picks and antique coins to toy cars and cameras.
How much walking will there be?
We usually cover around 5.5km/8,400 steps over the 3 hour period. It sounds a long way, but it isn't as bad as you think as the pace is friendly and there is time spent stopped while looking for each treasure.
Will there be any breaks?
There are frequent stops while looking for the treasures and time allotted for a toilet break half-way through should it be required. The pace will be friendly but happy to add short rest breaks periodically if needed.
Will there be any toilet facilities available?
Yes. There will be toilet facilities available at the beginning, middle, and end of the experience.
What should I wear?
Please check the weather forecast beforehand and wear weather appropriate clothing. There will be a fair amount of walking so always wear comfortable clothing (especially shoes!!) and wear light clothing when warm. It is always worth bringing an umbrella or raincoat/poncho with you if possible as the British weather is infamous for rain. Avoid bringing heavy bags if possible.
How will I know which person is you?
I will be the woman wearing the green backpack.
Is this eexperience wheelchair friendly?
All routes and paths are wheelchair accesible/friendly, so yes, but there is quite a lot of distance to cover with frequent uphill portions so may be very tiring if self-propelled.
Date and Time
Location
Refund Policy
Refunds up to 7 days before event
Eventbrite's fee is nonrefundable.