Actions and Detail Panel
Find your Inner Axe Maiden and Warrior!
Sat 25 March 2017, 10:00 – 17:00 GMT
Description
A repeat of our popular 2016 course!
Become the axe maiden and warrior you truly are! Ever wanted to step up to a big log with an axe and 'twack' - see it split neatly into useful sizes? If so, then this day is for you. Get the 'knowledge' and hands-on practice from experts.
This is a fun and practical 'back to basics' course where you will learn to tackle any size or type of log - with axe, wedges or bowsaw. The day is all about becoming really proficient at the trusted techniques, tricks and subtleties of chopping, sawing and stacking firewood. No prior experience is necessary.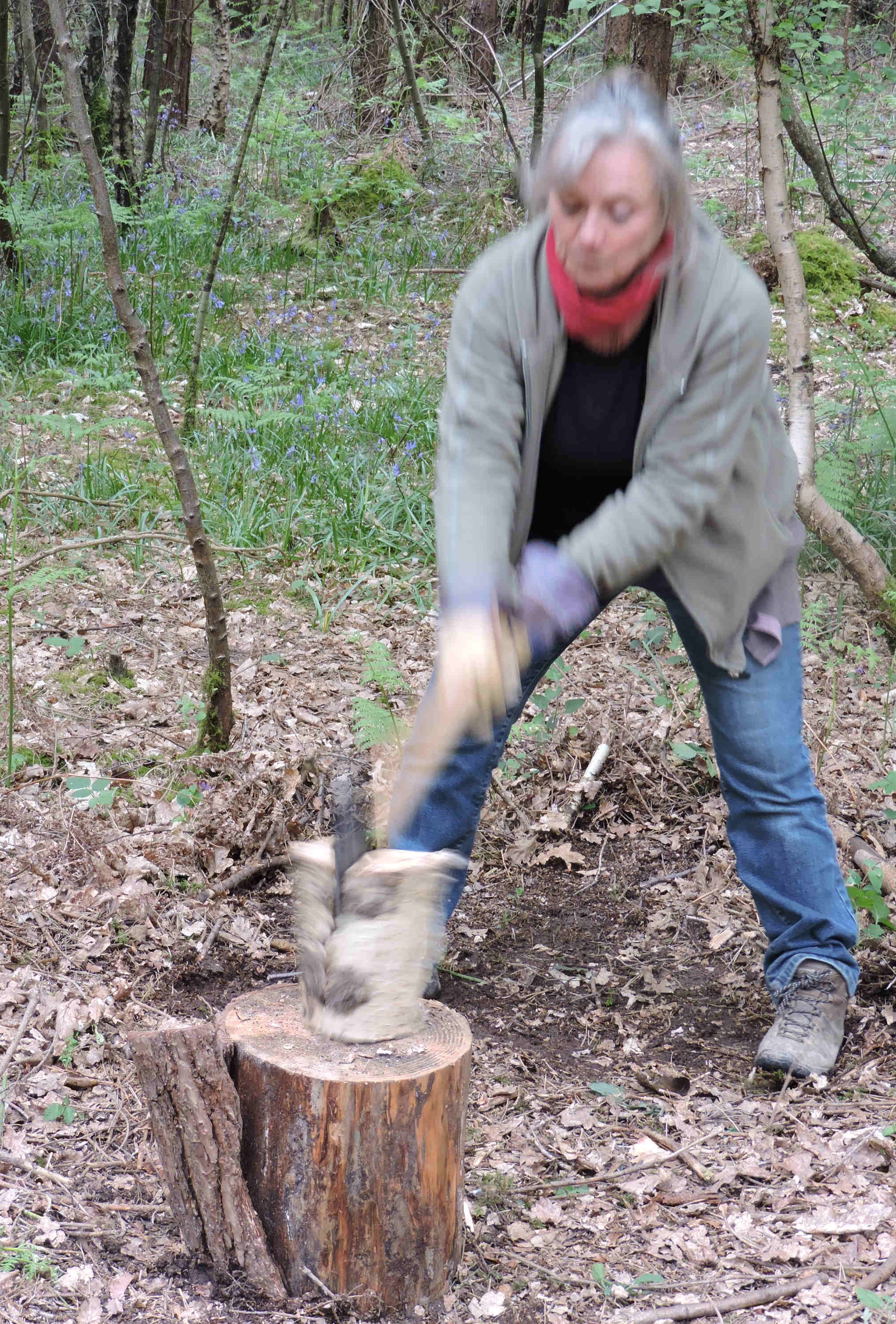 Tutors Stewart Boyle and Christine Meadows will take you through:
all stages of selecting wood including what types of wood to use
deciding which axe to use – from kindling axe to splitters, plus using wedges
chopping techniques – minimum effort for maximum effect with a bit of yoga

all the necessary health and safety issues
basic bowsaw techniques and making a saw horse
stacking and storing your firewood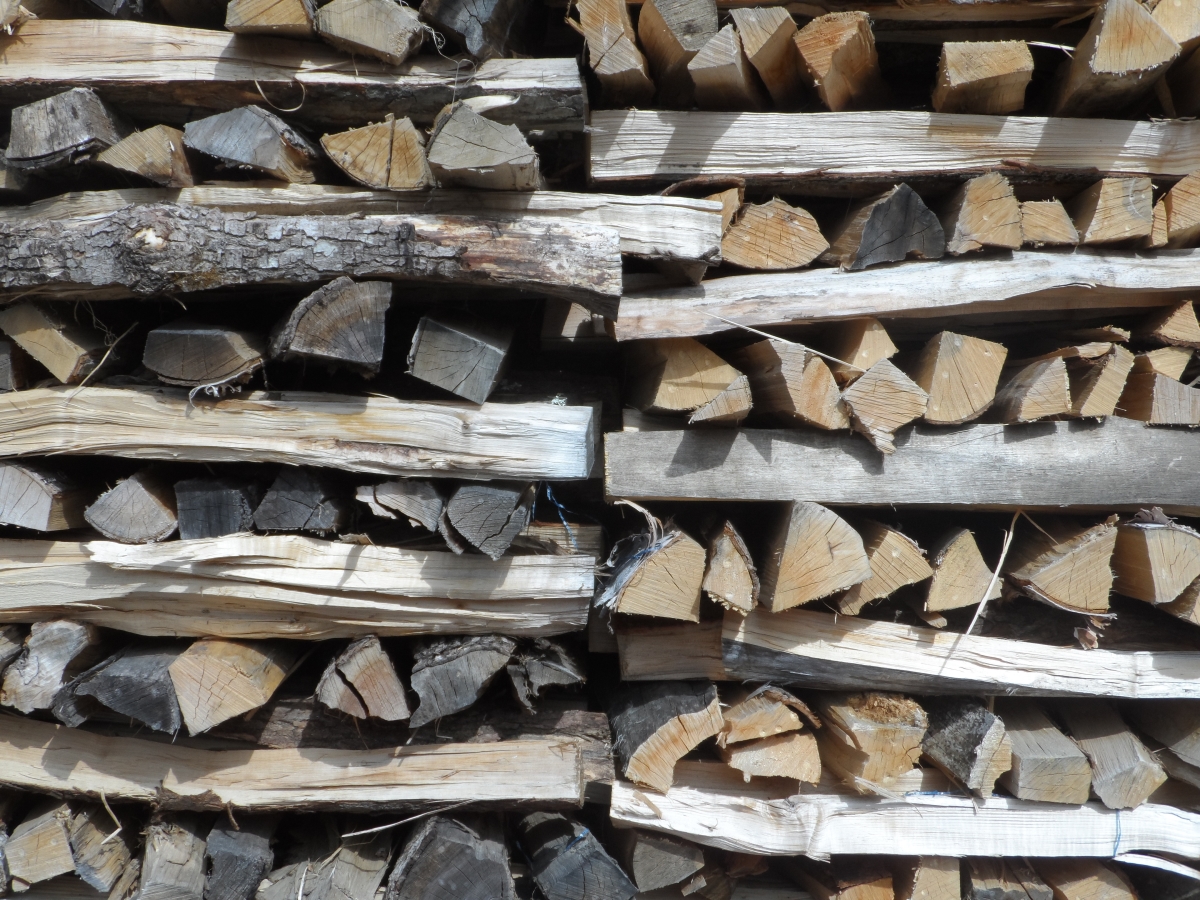 At the end you will be given a practical test for your Axe Maiden or Axe Warrior certificate!
Why not offer this course as a great present for yourself or a friend or partner?
Come and Chop Wood with us in a great woodland.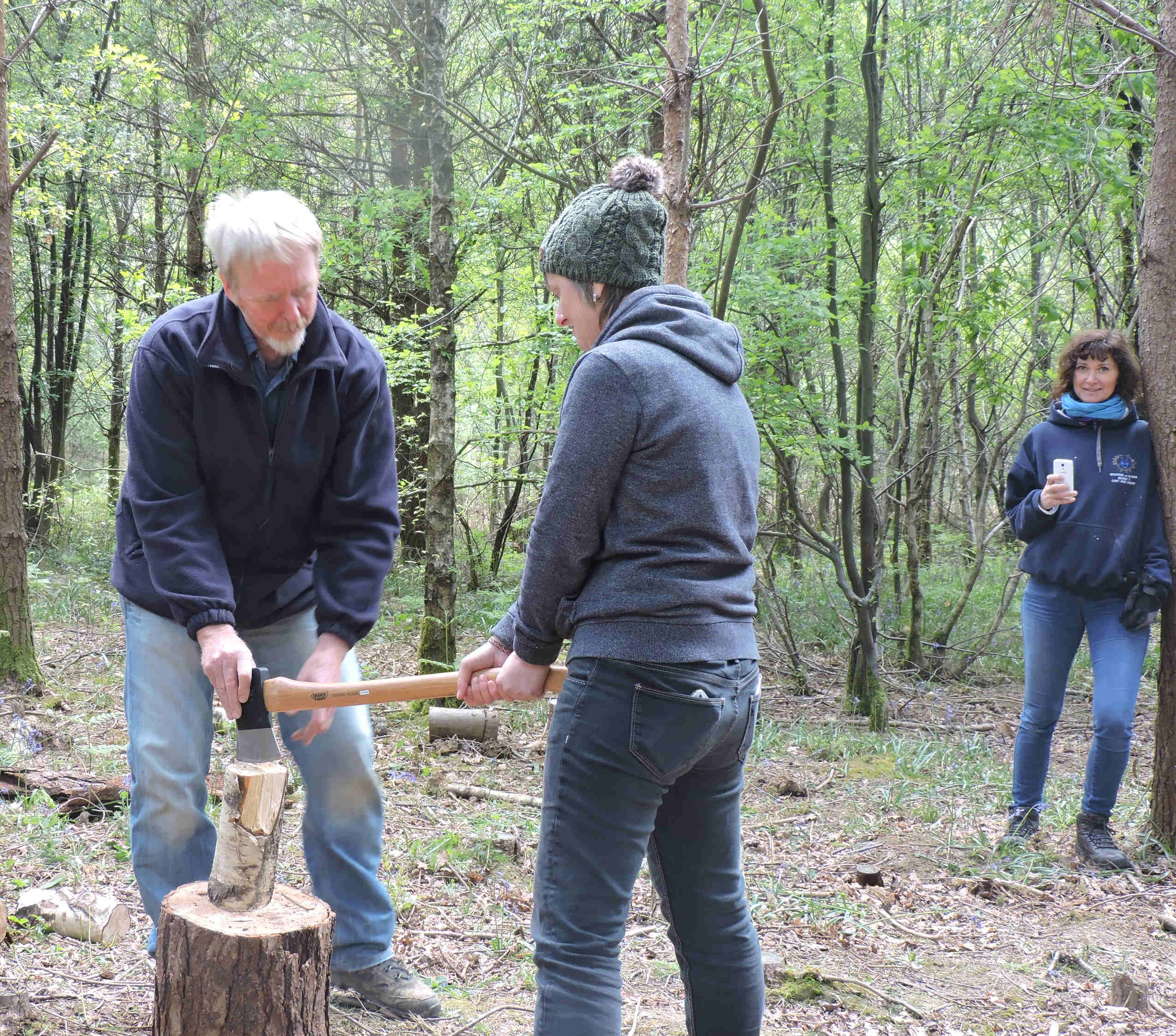 Recent Testimonials
"I was a tentative chopping novice when I started but within 30 minutes of gentle tuition from Stewart I was tackling major logs and splitting them successfully. A real skill for life". Shakeel
"Who says girls can't chop wood? I learned the basic skills in Vert Wood in one hour and was making kindling and splitting big pine logs for the camp soon after. It was fun!" Suzy
Tea and coffee provided, please bring food to share for lunch.
(Images: Cordwood by Mark Buckawicki - CC0, https://commons.wikimedia.org/w/index.php?curid=29432610, Splitting Axe by By B. Gliwa - CC BY-SA 2.5, https://commons.wikimedia.org/w/index.php?curid=926471. Other images Stewart Boyle)