Description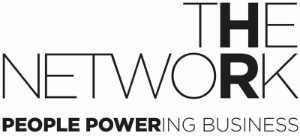 At our next event, were delighted to welcome Tamara Pattman-Wilson, Head of HR at Ikano Bank UK. She will kick off the event by sharing her personal experiences of coaching and how this has helped her develop her career.
Following Tamara will be an interactive session led by Nikita Mikhailov from Lumina Learning. Nikita will provide an insight into Lumina Learning through an hour workshop, and you'll receive a complementary Lumina Spark profile. Nikita will shine a light on how the tool can be used for individual, team and leadership development and give each attendee insight into their own personality.
Spark by Lumina Learning is the latest innovation in professional development and assessment tools that breaks free of type and instead embraces the dynamic messy paradox of individual's personality . It measures personality against 24 qualities and allows everyone to possess opposing traits. That means it acknowledges you can be BOTH empathetic AND logical for example. Lumina is based on the notion that our personalities are not static, allowing organisations to see people, their most valuable resource, not as human doings, but as human beings.

Once registered, we will send you a link to complete the questionnaire.

Thanks again to Ikano Bank for hosting this event.
Date: Thursday 21 April 2016
Time: 6pm
Venue: Ikano Bank UK, Station Street, Nottingham NG2 3DQ
Cost: FREE - thanks to Ikano Bank UK and our sponsors we are able to offer this as a free event.
Agenda
6:00 – Arrival and Networking
6:30 – Tamara Pattman-Wilson, Head of HR, Ikano Bank - my coaching journey
6:45 – Nikita Mikhailov, Consultant Psychologist, Lumina Learning
7:45 – Q&A
8:00 – Close