Location
Ikano Bank UK
Station Street
Nottingham
NG2 3DQ
United Kingdom
Description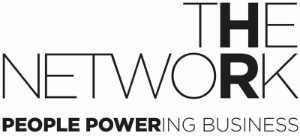 We're delighted to be offering a free insight into Lumina Spark - a modern, dynamic and digital approach to psychometric profiling.
If you're looking for a versatile tool that helps build individual awareness and capability, team cohesion and advanced leadership skills then the Lumina Learning products will be of interest to you. Hosted by Ikano Bank, Penny Strutton, co-founder of the HR Network and associate of Lumina Learning, will be providing an interative insight into the tool.
As part of the evening, you will be given access to complete your own Lumina Spark profile and will be able to explore it with fellow HR/OD practitioners both face-face and through using the Lumina App.
Spark by Lumina Learning is the latest innovation in professional development and assessment tools that breaks free of type and instead embraces the dynamic messy paradox of individual's personality . It measures personality against 24 qualities and allows everyone to possess opposing traits. That means it acknowledges you can be BOTH empathetic AND logical for example. Lumina is based on the notion that our personalities are not static, allowing organisations to see people, their most valuable resource, not as human doings, but as human beings.
Once registered, we will send you a link to complete the questionnaire.

Thanks again to Ikano Bank for hosting this event.
Date: Wednesday 26th September 2018
Time: 6pm - 8pm
Venue: Ikano Bank UK, Station Street, Nottingham NG2 3DQ
Cost: FREE - thanks to Ikano Bank UK and our sponsors we are able to offer this as a free event.
Agenda
6:00 – Arrival and Networking
6:30 – Penny Strutton - Introduction to Lumina and interactive session
7.30 – Q&A
8:00 – Close