Description
You deserve to be happy and live your purpose. If you are dissatisfied, stressed or burnt-out with your job or business this presentation is for you.
Do you ever have those days when your alarm goes off, but you don't want to get out of bed? You stumble clumsily to the kitchen, grab your first cup of tea/coffee and dread the rest of your work day? You feel stressed, overwhelmed and confused and you just wish it was Friday already?
We all have bad days, but if this has become the norm for you, you are not in the right type of work environment for you. After having a bad boss or low pay, this is the number one reason people are unhappy at work.

During this event, Ilse Passet, accredited life coach and happiness expert will share the steps to finding your ideal job and creating the right conditions for future growth. .
In this presentation you will:
Get clarity on your ideal job environment
Uncover your guiding values - the things that are important to you and use them to make accurate decisions

Discover you strenghts and use them as way to advance quicker and more naturally

Get science-proven tools from neuroscience, life coaching and positive psychology, that you can apply to start finding your purpose and ideal job Now


Have the chance to win a free coaching session with Ilse Passet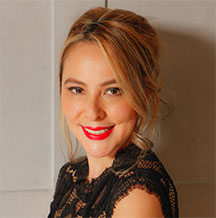 £10 early bird ticket - £15 at the door
To register for May 9th- 18:30-20:00 click here