Description
This is an interactive night for both young men and women who desire to find and assure their purpose and calling.
Also for those who seek to better and develop their lives, faith, health, relationships, and other areas of concern using the power of God's word and heart-felt prayers.
Key verse: "For I know the thoughts that I think toward you, saith the Lord, thoughts of peace, and not of evil, to give you an expected end". Jeremiah 29 verse 11
What to Expect:
Real life inspirational testimonies / presentations from Christian leaders

Ask any personal questions in a warm and friendly atmosphere

Live gospel music to entertain and lift your spirits

Inspiring words that will produce faith for your personal development

A change in your life and present situation!
Free catering and refreshments will be provided...
Your understanding about the relationship between the Love of God and your calling will never be the same again...
Our speakers include:
Philip Bell, B.Sc. (Hons.), PGCE, CBiol MRSB
CEO, CMI - Creation Ministries International (UK/Europe)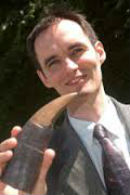 Philip Bell, is the Chief Executive Officer of Creation Ministries International (UK/Europe) and has been since 2007. He is a respected Creationist and Apologetics teacher. The ministry has international offices spanning 4 continents and 6 countries and was first formed in 1977.
He has appeared on numerous media outlets, including Revelation TV.
He is a Chartered Biologist and also an elected member with the Royal Society of Biology.
Philip Bell, is blissfully married with 5 children; 3 of which are adults and two home-schooled. He is both a passionate and strong advocate of Christian education.
Pastor Dr Dipo Oluyomi
CEO, KICC - Kingsway International Christian Centre
Pastor Dr Dipo Oluyomi, is the current Chief Executive Officer of KICC International. KICC is the largest growing Church in Western Europe. KICC attracts 12,000 attendees every week.

He is to date responsible for the administration of over 42 UK branches, International branches, chapels and network churches.
He is one of the key coordinators of KICCs annual IGOC (International Gathering of Champions) events which attracts over 160,000 people and is broadcasted all over the world. He has appeared on TBN, KICC TV and numerous Sky channels sharing his expertise and wisdom about the transforming power of God's love in ones destiny and Christian walk.
Pastor Dr Dipo Oluyomi is married with beautiful children and is a highly sought after business mentor.
Dr Leroy Logan, MBE, PhD, BSc
Patron, Teen Challenge London
Chairman, REALLITY
Retired Police Superintendent

Dr Leroy Logan, is a Christian and a British social enterpise leader. He is one of Britain's well respected retired black police officers, well known for the impact he has made to the Metropolitan Police Service after 30 plus years of distinguished service to Policing and Communities of London. He is the Founder of the Black Police Association Charitable Trust and holds multiple non-profit, charitable and business postions and interests throughout the UK and Overseas.
He is one of the early pioneers and one of the great architects of the movement to reform British Policing from 'the inside out' with regard to race relations. He has been instrumental and has helped support well known cases including the Lawrence Inquiry in the late 1990s.

Dr Leroy Logan, is blissfully married with 3 adult children, a daughter and 2 sons.
Our most recent Good Steward event took place at a local Church in Bethnal Green, East London - Saturday 26th September 2015. The theme was called Love, Dating and Marriage...
Please watch the highlights below, if you missed our last and previous events:
https://www.youtube.com/watch?v=F3Ey094qppM